SilkAir, it feels like we hardly knew ye. Singapore Airlines' subsidiary single-aisle operations are now reabsorbed back into the mainline carrier's operations after nearly thirty years, with brand new cabins aboard the airline's 737 MAX 8 aircraft, although the airline brands it as simply the 737-8.
Without SilkAir, and with Singapore Airlines' brand emblazoned on the side of a single-aisle aircraft for the first time in decades, all eyes are on the MAX 8 layout to set — and in some cases reset — expectations of what shorthaul flying on a premium airline looks like in the 2020s.
If there were ever going to be an airline that took what is one of the world's most standard narrowbody cabin spaces and designed it to match some of the industry's leading passenger experience products, it would be Singapore Airlines.
Up front is what has become one of the narrowbody standards: ten Thompson Vantage seats in three rows of the alternating 2-2, 1-1 layout, optimising well for the overlapping space of the product.
Unlike quite a few other airlines with the product on single-aisles, though, Singapore Airlines has plumped for a full dividing wall with curtain between business and economy classes.
The seats are very attractive, in a deep grey-brown that works well with the lighter surrounds and the orange accent colouring of the storage areas and plump pillows. Vantage isn't a new canvas, but the CMF — in partnership with Factorydesign — is a really impressive balance of business traveller practicality and premium leisure traveller luxury.
And that premium leisure traveller luxury is a notable part of the Singapore Airlines proposition here, because the 737 MAX 8 has the only new "pair" seats in the fleet. Indeed, there are more people in the airline's marketing images whose demeanour says "leisure traveller" (a couple being given a "congratulations" cake, travellers relaxing and sleeping in fluffy sweaters) than there are people using laptops (one single picture, and notably in one of the solo "throne" seats).
It's pleasing to see multiple charging point options in business, with an AC power point plus USB-A socket at the front of the side tables in the two-fer seats and on the far side of the throne seats, as well as another USB-A at shoulder level next to the headphone sockets.
Monument-maker AIM Altitude has added attractive forward units ahead of the space where the front row passengers' feet tuck in, with a bright light grey wood effect providing storage for the business class galley.
Down the back, the offering is more similar to the current set of Singapore Airlines widebodies, although the airline is eschewing the Recaro CL3710 seats seen on its regional Boeing 787-10s for a full-featured Collins Aerospace product.
Panasonic Avionics' eX1 in-seat IFE solution — and its new Arc 3D moving map — is fitted nose-to-tail on these MAX twinjets. The IFE system features full-HD  monitors in both business and economy.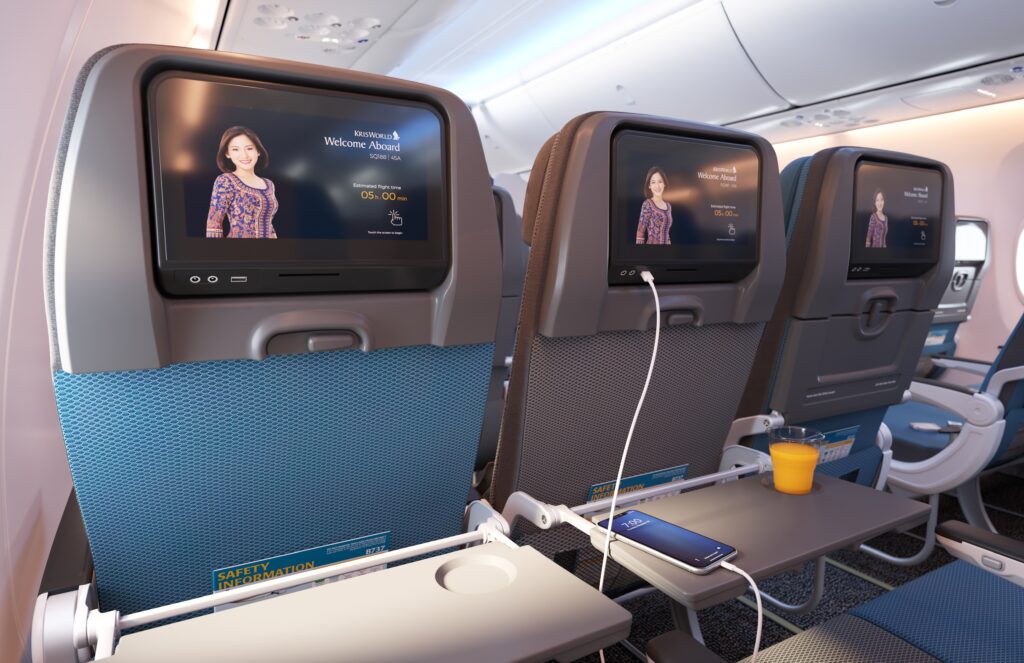 Singapore Airlines has also selected Panasonic's Ku-band satellite-powered inflight connectivity, which the supplier assures can now deliver average speeds of up to 100 Mbps to the aircraft.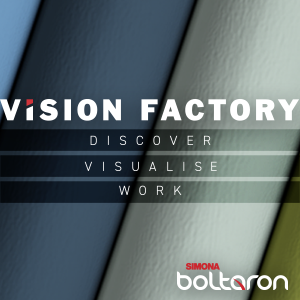 The 737 MAX will also be a key opportunity for SQ to deploy its new shorthaul meal concept, which débuted at the end of last year and seems cleverly designed for the rather more constrained galley space aboard a narrowbody aircraft compared with Singapore's more usual widebodies.
The new boxed meals — in an attractive and FSC-certified sustainable carton — are served on flights under 3.5 hours, with the exceptions of Kuala Lumpur, Penang and Medan.
So far, the 737 MAX 8s in service at time of writing (9V-MBA, –MBC, –MBF) have been shuttling around southeast Asia on much shorter routes than that, specifically on the holiday route to Phuket in Thailand (hello, premium leisure) and to Phnom Penh in Cambodia. Several more are on their way to Singapore after storage in Australia or flight tests in Seattle.
Related Articles:
All images credited to Singapore Airlines