While United Airlines continues to take delivery of new Boeing 737 MAX 8 aircraft with its new United Next interior, retrofits of the carrier's more than 500 other narrowbody aircraft have yet to start. I flew with United on a recent weekend getaway from New York LaGuardia to Chicago O'Hare and took a close — but certainly not last — look at United's outgoing domestic product.
This product can be split into two buckets: those with seatback LiveTV screens and those without. My outbound flight was operated by a Boeing 737-800 with screens, and the return by an Airbus A319 without screens. Both aircraft are over 20 years old but offer quite different experiences.
After a 30-minute delay before boarding due to a malfunctioning public address system on board the 737, I settled into my economy class seat and took a look around.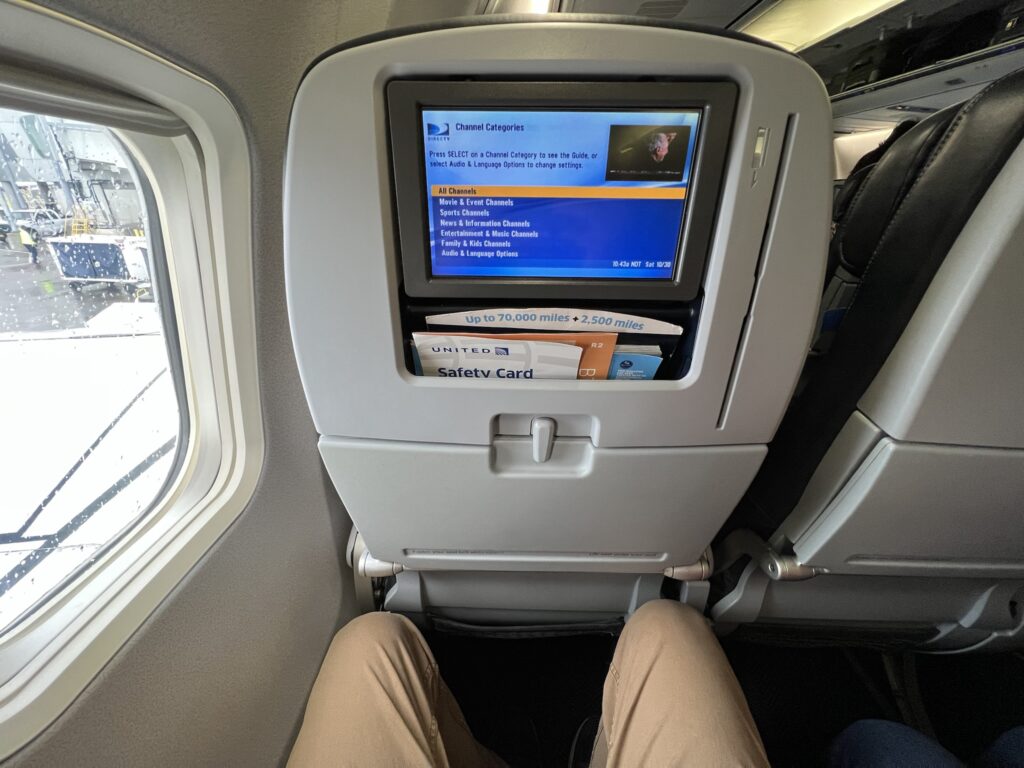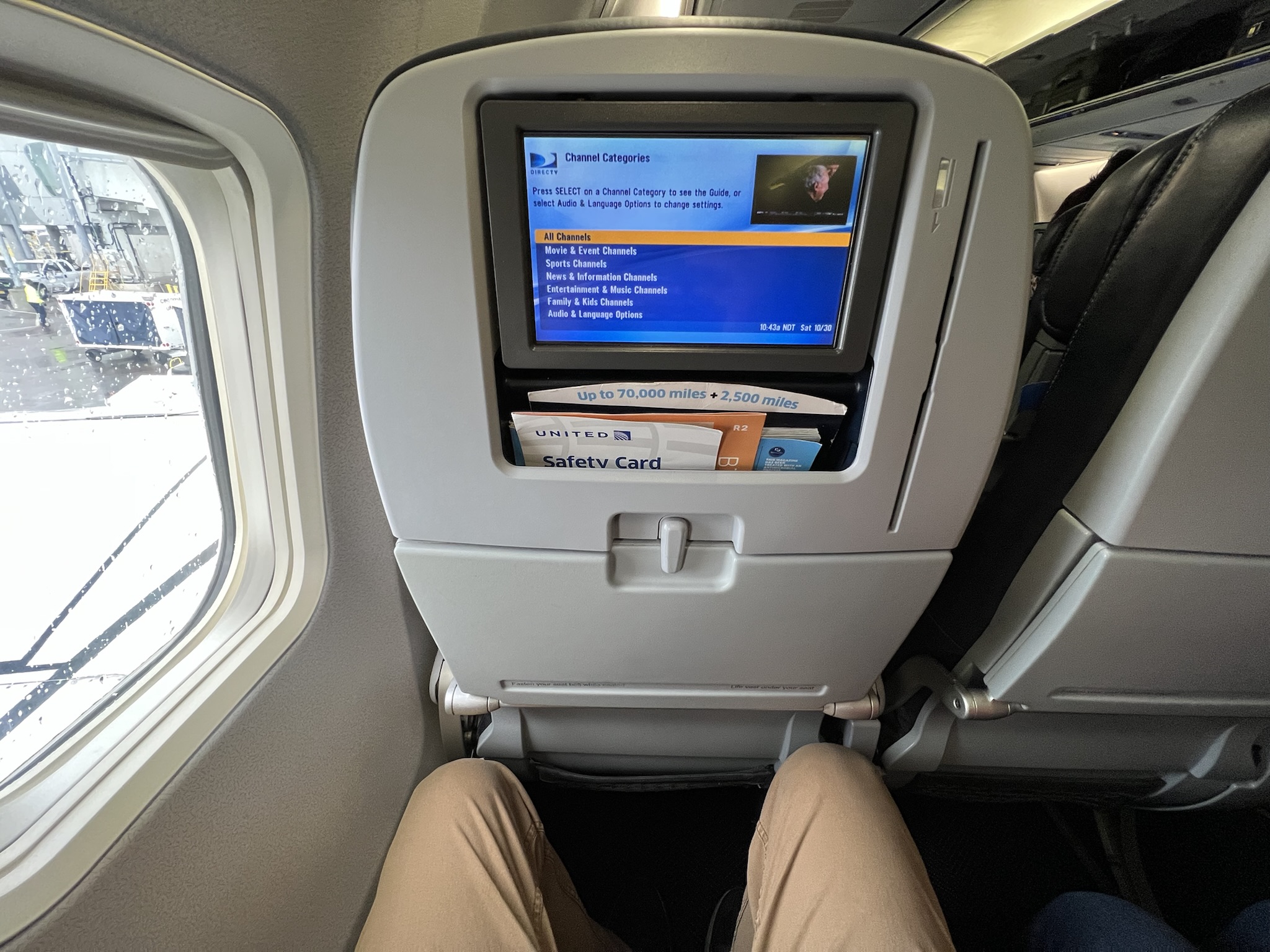 While the economy seats themselves were in good condition, the overall look and feel of the aircraft was drab and old. Dark colors and an overall tired design set the mood. This aircraft predates the Boeing Sky Interior by more than a decade and it really shows. The overhead bins are tiny and the passenger service units look like something straight out of the 1980s.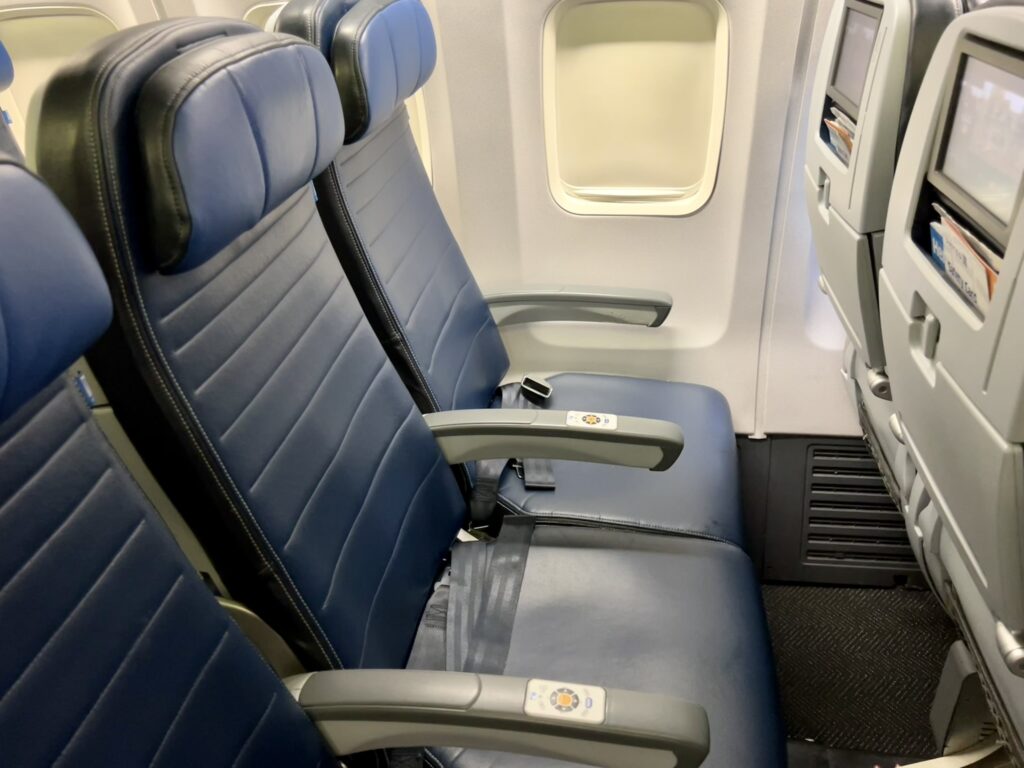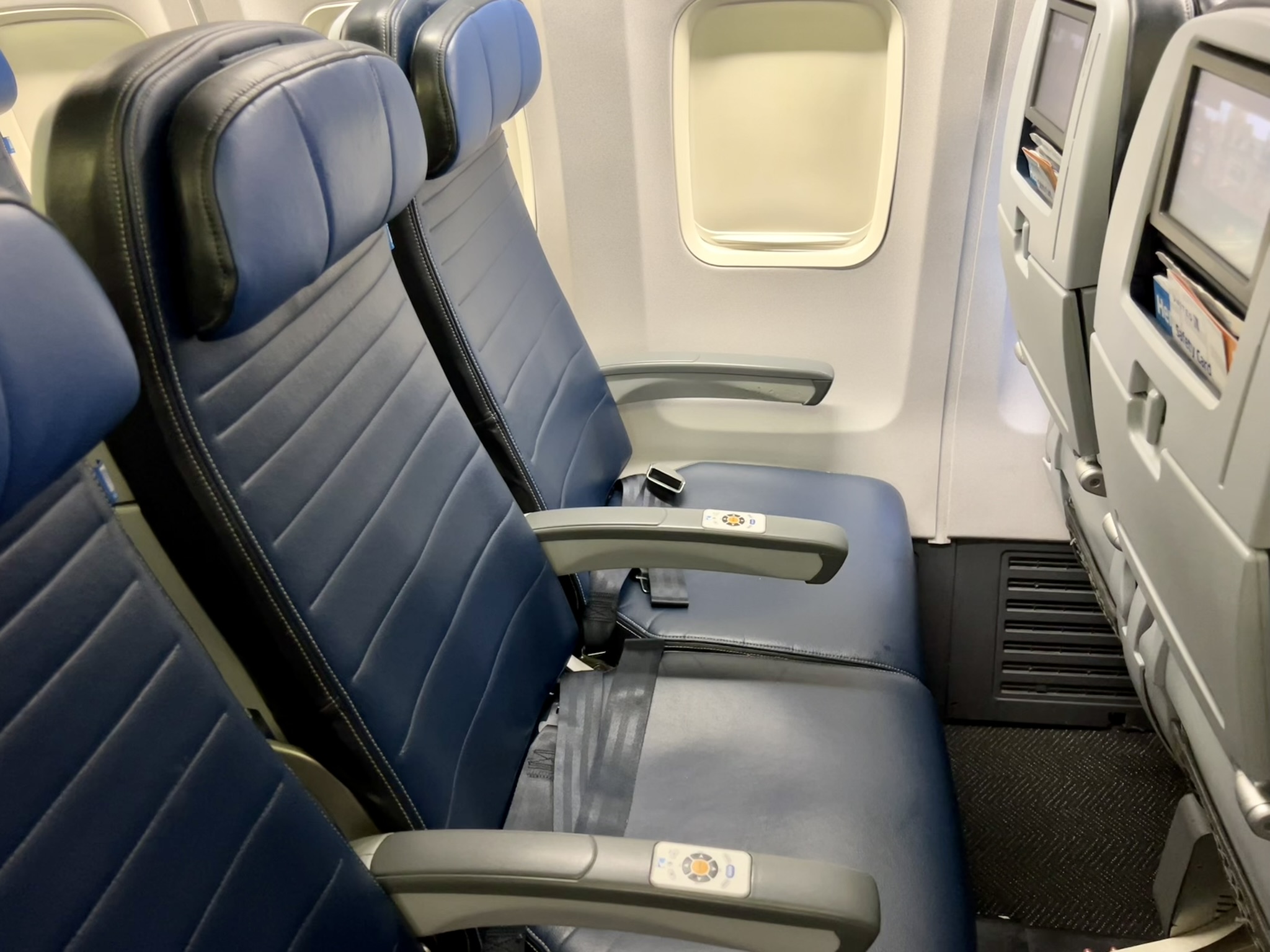 While the LiveTV system is far from the latest and greatest #PaxEx innovation, United deserves credit for leaving the system in place and ensuring it actually works. JetBlue, one of the handful of other airlines that deployed the LiveTV system, seems to have given up on maintaining it properly years ago.
I plugged in my wired headphones — something I am excited to no longer need when United Next IFE with Bluetooth functionality rolls out — and settled on one of the looping movie channels showing Skyfall.
Plenty of other passengers were watching college football games and other live content. Seatback screens, even these older ones, made the otherwise drab aircraft look somewhat modern while seated.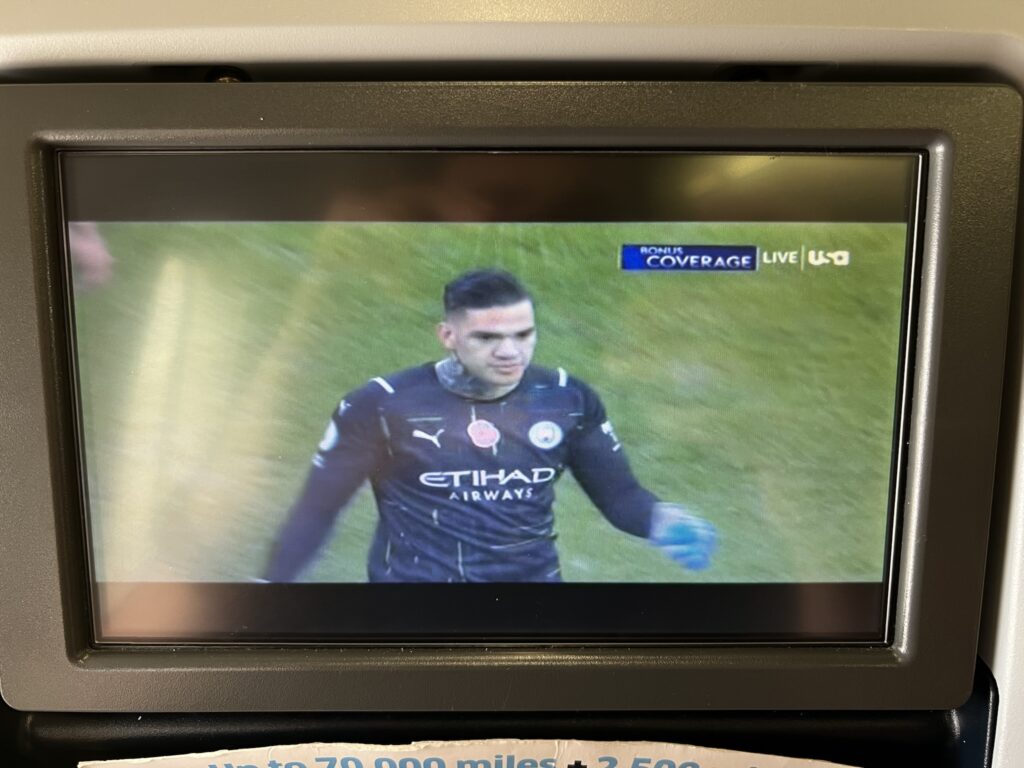 United is still charging for any inflight Internet access on its legacy systems, in this case managed by Thales (and powered by Viasat Ka-band service). I was unwilling to pay $10.99 for "basic" web browsing, and really wish United would get with the times and offer free messaging.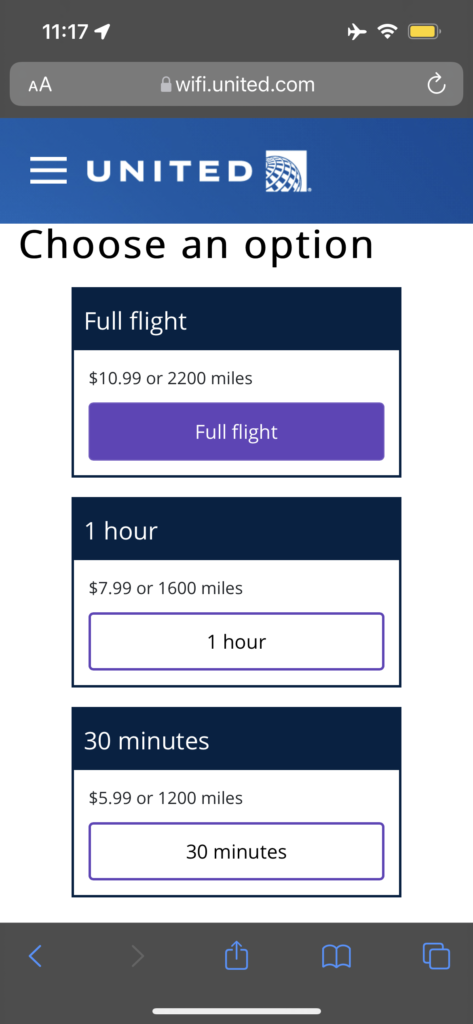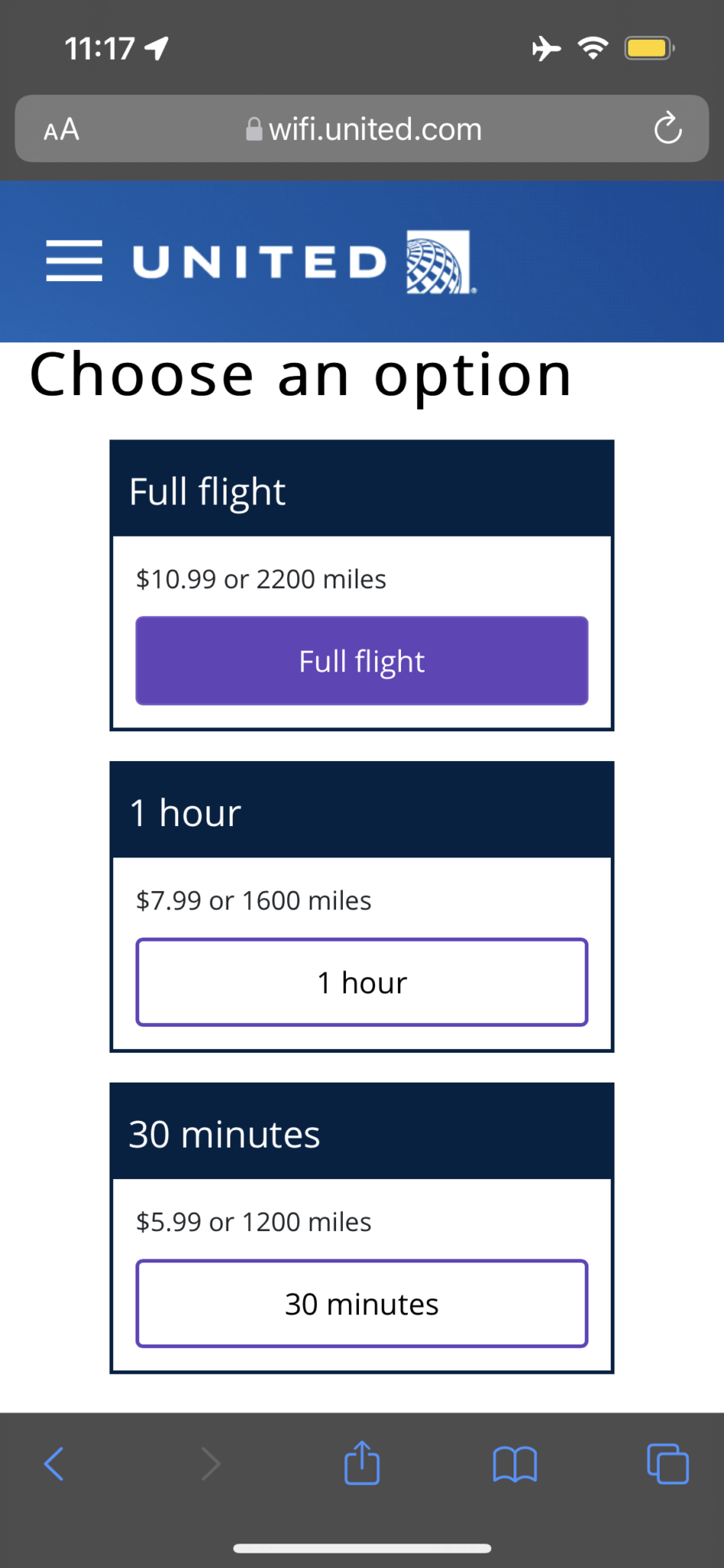 United also offers plenty of free video content, cached in an onboard server and streamable over the Wi-Fi system. But unfortunately, the US major does not provide access to in-seat power throughout the regular economy cabin (just Economy Plus and forward), and I did not want to spend precious battery power on it.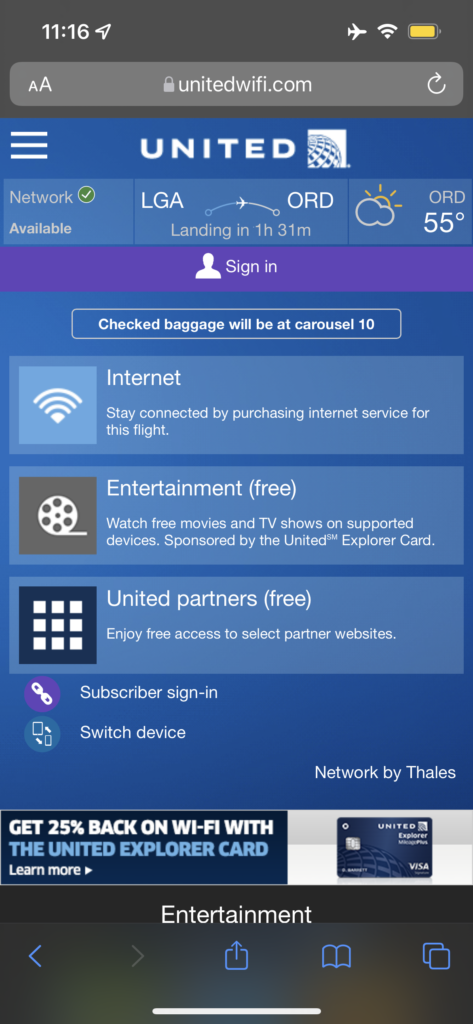 A basic snack and drink service was offered, though I was disappointed that the airline's signature Stroopwafel snack was not provided on this morning flight. The Stellar brand "petite" pretzels were fine, but a Stroopwafel would have really hit the spot.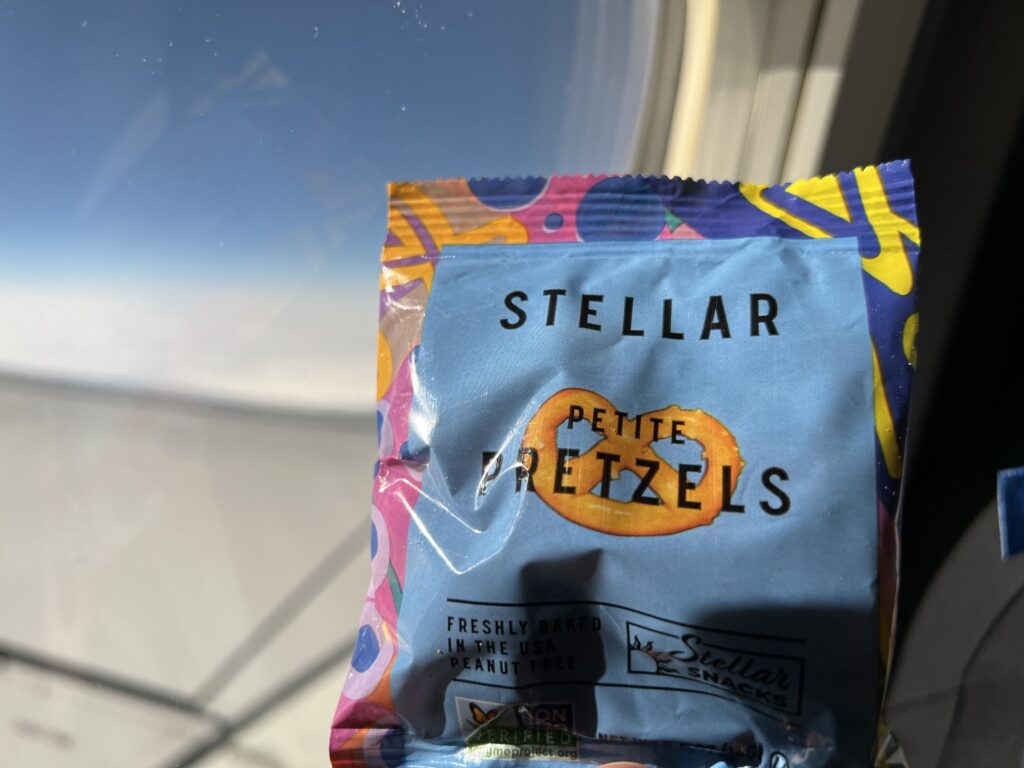 Despite the 30-minute delay to boarding and landing on the infamous runway 9L at Chicago O'Hare, we blocked into the gate just a few minutes behind schedule.
The return flight to New York LaGuardia was operated by an Airbus A319. While the A319 was slightly older than the 737, the Airbus cabin felt much more modern and bright. The overhead bins, however, were just as small and packed to capacity.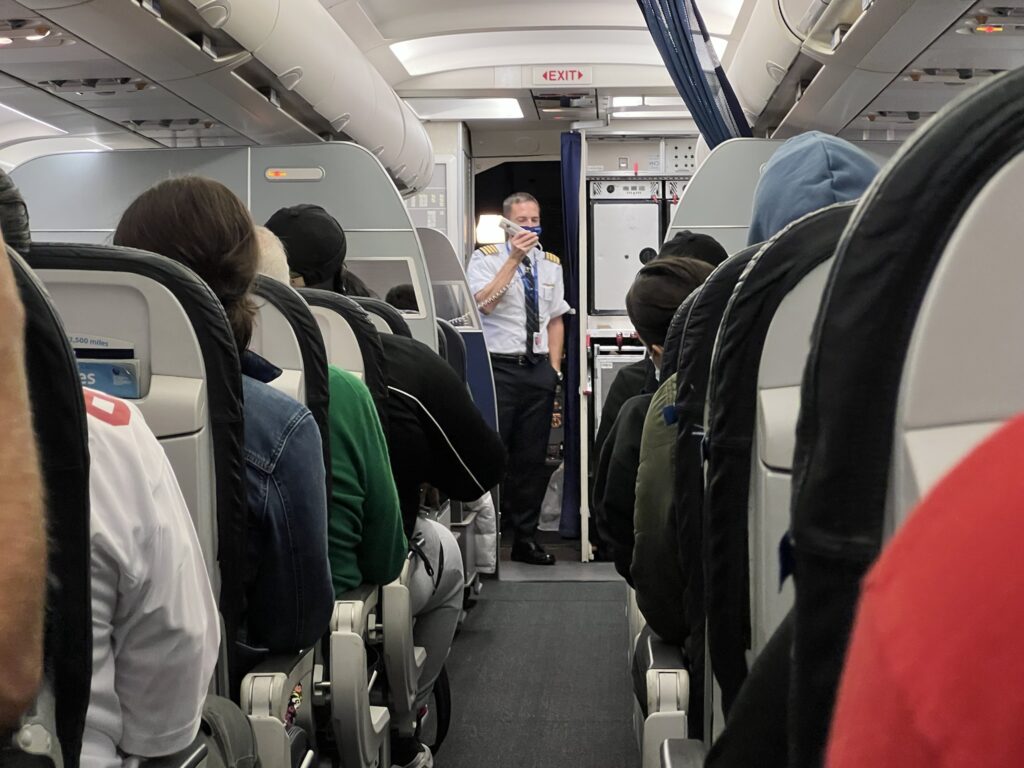 United's Airbus narrowbody product, despite the relative comfort of the slightly wider seats, is not one I will be sad to see go. The regular economy class seat features no power or USB ports, no device holder to make watching the streaming entertainment more comfortable, and slower yet more expensive Panasonic Avionics-provided Wi-Fi at $16 for the full flight.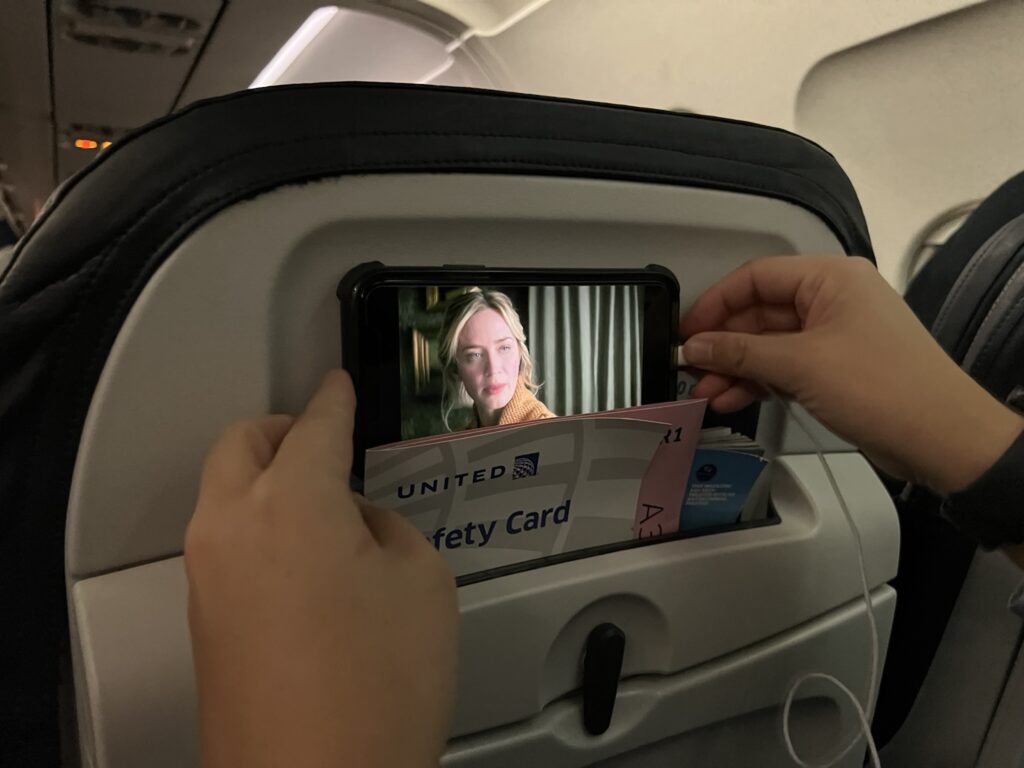 The eye-level literature pocket would be the perfect place to perch an iPad or smartphone, but this seat was clearly designed at a time when the passenger experience was not a priority for United.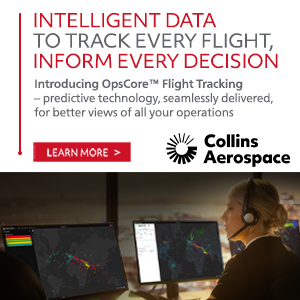 This flight was operated by a phenomenal crew who were very excited to get home, and I really appreciated the pre-departure briefing the captain made at the front of the cabin.
The beverage service rewarded me with a full can of seltzer but oddly there was no accompanying snack service. I never quite worked up the courage to mention this to the crew, but the cabin was inordinately warm. Normally that's fine, but when wearing a mask for hours it became quite unpleasant.
Overall, these two flights provided a great look at what United is moving away from as it transitions to a much more modern, premium and unified product.
While the airline's timeline to refurbish these hundreds of aircraft is quite aggressive, passengers will still want to bring their wired headphones and power up their devices (or carry battery packs) for a few more years.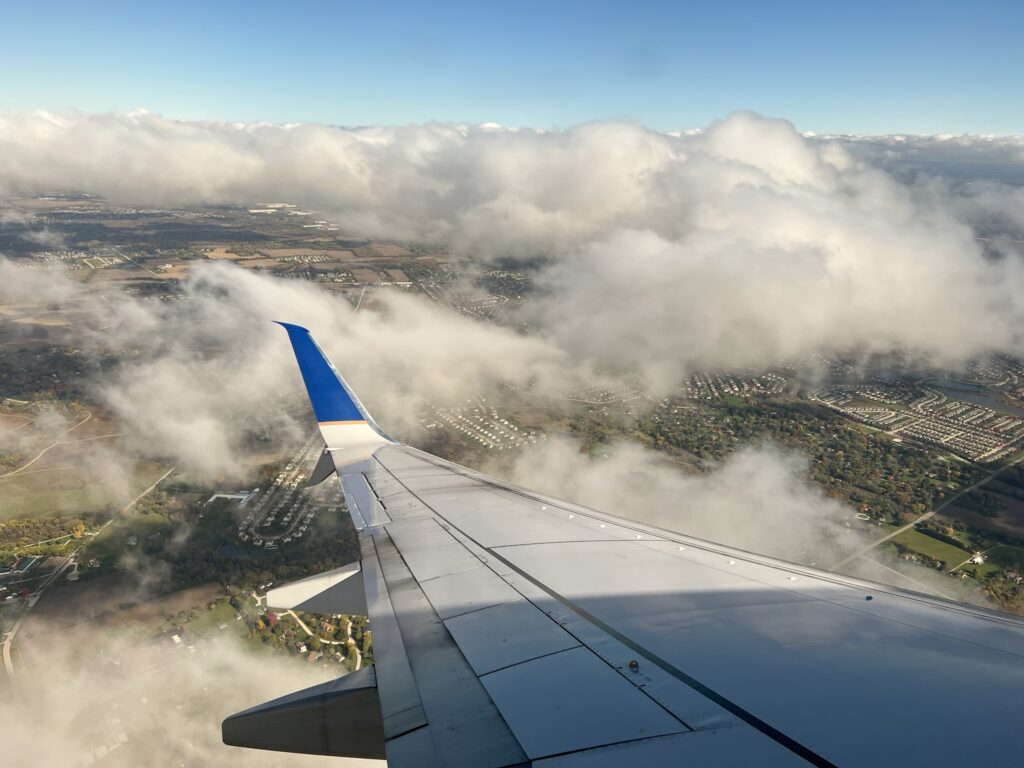 Related Articles:
All images credited to the author, Jason Rabinowitz