During the COVID-19 crisis, people have grown accustomed to buying big ticket items online via screens at home. So, it stands to reason that this behavior will carry over into the inflight realm.
It is against this backdrop that Singapore Airlines (SIA) is now offering live inflight shopping to passengers via its KrisWorld connected seatback IFE systems on select Airbus A350s, under a partnership with its IFE provider Thales InFlyt Experience and e-commerce specialist Airfree.
The connected IFE system supports real-time credit card payments for KrisShop purchases, and offers multiple delivery options, including to passengers' homes or on their connecting or returning flights, says Thales, which also powers SIA's connectivity aboard A350s with Inmarsat's Global Xpress service.
An initial image of the "eShopping" experience, shared by Thales, shows a curated collection of items displayed on a Thales AVANT IFE screen. The collection includes perfume, alcohol and non-traditional items like a car seat and a coffee maker.
"The digital onboard shopping marketplace eliminates the logistics, weight, and resources required to support traditional onboard shopping, while tremendously increasing passenger choice," explains Thales in a statement.
The company says SIA is "the first airline to offer live e-shopping onboard via KrisShop".
Acquired by Alaska Airlines in 2016, Virgin America is generally considered to be the first airline to offer buy-on-board functionality via its Red-branded inflight entertainment system. Passengers simply swiped a card on the system to order food, beverages, premium content and retail goods. The solution freed up aisle space onboard, and allowed the airline to monetize its IFE system.
But what's old is new again, and crucially in Singapore Airlines' case, the Thales solution supports real-time transactions, naturally facilitating larger purchases.
"With proprietary bandwidth optimization technology, the Airfree onboard hosted eShopping platform drastically reduces satellite data consumption compared to traditional platforms," notes Thales, intriguingly.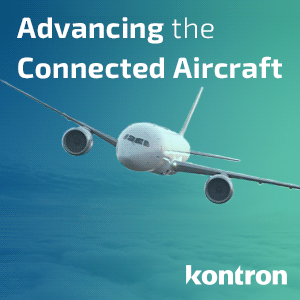 SIA senior vice president customer experience Yeoh Phee Teik says: "E-commerce is the future of shopping, and integrating this feature into our inflight entertainment system is yet another industry first for SIA. This allows KrisWorld to go beyond movies, television shows, music, and games, and offer customers more of what they want while flying with us.
"This is part of our unwavering commitment to continuously innovate and enhance our product and service offerings, and augment the travel experience for our customers."
The seatback shopping solution entered into service on 28 June, and will be progressively rolled out on select A350s.
Though SIA's adoption of the eShopping platform is news, Thales' relationship with Airfree is not. During a recent press briefing to unveil Thales' new 4K screen partnership with Samsung, Thales director of strategic marketing Jerry Thomas noted that the firm was the "first to market" with the Airfree e-commerce offering, and that the arrangement would help Thales understand what passengers are doing and drive better analytics.
Whether or not even pricier items will be sold in the future remains to be seen. But, on the ground, people now buy cars and even homes online.
Related Articles:
Featured image credited to Thales