Like many fellow flyers, I severely limited my travel over the last year due to the coronavirus pandemic. And like many, I also saw the light at the end of the tunnel when the vaccines began to roll out.
Education workers like myself were placed in a higher priority group under Arizona's vaccine distribution plan and I was able to get my first dose in early March. Most of my family members in Texas were also getting vaccinated so I decided to book a flight from Phoenix to Houston to see them a few weeks after my second dose.
While exploring my options, I learned that United was offering a sale between Phoenix and Houston, which would also give me the opportunity to fly on a Boeing 737 MAX. I booked with the carrier for the first time since middle school.
Thereafter, I contacted United's accessibility desk to add my guide dog to the reservation and find out how to submit paperwork required under the new service animal regulations since I couldn't find the information on its website. I was told that, since the new regulations do not require airlines to collect the paperwork ahead of time, United is only requiring service animal handlers to carry the completed form with them while traveling.
When I downloaded the form from United's website, I was able to fill it out and print it without issue. United appears to have resolved the form accessibility issues I flagged up in a previous article. 
With an actual trip reservation in place, I was able to try out some of the functionality within United's new app that I could not test when writing about it in November. While I could discern all the options available, purchasing an upgrade or prepaying for a checked bag was not possible for me through the app because some form fields on the payment info page were not properly labeled. I was, however, easily able to purchase a first class upgrade for my return flight and pre-pay for a bag on United's website using my laptop.
The process to check in for my flights using the app had some minor issues. On the page requiring me to acknowledge United's face mask policy and to confirm that I was not experiencing COVID-19 symptoms, there was no check box or other control announced to indicate if these policies had been acknowledged. Despite this, I was still able to acknowledge "I agree" to both statements by double-tapping on them.
A few weeks before my flight to Houston, I used the seating accommodation request form on United's website to ask for a non-bulkhead window seat with extra legroom for my guide dog PJ and me since we were in coach for the flight. A few hours after submitting my request, I received an email from the carrier's Accessibility Desk confirming my request and assigning me a seat meeting my needs.
When I pre-boarded the aircraft, PJ and I walked down the jetway by ourselves and a flight attendant working in the galley helped me to locate my seat, at which time we got settled in for our flight.
Airlines are required to provide individualized safety briefings to passengers with disabilities, but a flight attendant never returned to my seat to provide one, which was a little disappointing. As a fairly frequent flyer, the only real information I ask is how many rows away are the nearest exits.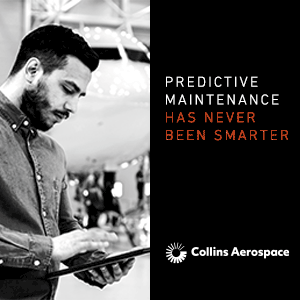 The coach seats on United's MAX aircraft feature a device holder and felt comfortable to me. The extra legroom really helped considering I was sharing my foot space with a 70-pound Labrador retriever. Two AC outlets can be found for every three seats.
After takeoff, the cabin crew handed out snack bags containing Biscoff cookies, pretzels, a small bottle of water, and a hand wipe followed by a drink service with soda and some hot beverages on offer. While I had intended to listen to a couple of podcasts during the flight, the quieter MAX cabin resulted in me napping for about half of the flight.
Houston is among the airports that offer Aira's free service, which connects blind and low vision users with remotely-located trained agents who provide visual interpretation. I opened the Aira app after landing and used it to get from my gate to baggage claim where my family was meeting me.
The first class seat on my return flight was typical. It featured an AC power plug in the center console below the drink area, a location I find convenient. After takeoff, the flight attendants offered everybody in first class drinks and a choice of a hot chicken and cheese sandwich, hot tomato basil sandwich, or a snack box. I opted for the chicken and cheese sandwich, which was quite tasty. The lead flight attendant was sure to let me know when she was giving me anything or clearing away items that had been used.
I reclined my seat after the meal and slept until about the time we began our descent into Phoenix. The lead flight attendant checked to see if I needed help getting to the lavatory before we landed in Phoenix. I really appreciated the extra effort she showed towards me on this flight.
Since Aira is not offered for free in Phoenix, I used the Airport Meet and Assist service to get to baggage claim where I was met by my wife, grabbed my luggage, and headed home.
Between living in a market dominated by American Airlines and Southwest Airlines and my tendency to stick with companies I am familiar with, I had not really considered United as an option before booking this trip. Despite a couple of relatively minor bumps in the road, though, I had a great experience flying United and would not hesitate to do so again if it is my best option.
Related Articles:
Featured image credited to United Airlines