As the pandemic continues to severely impact the aviation industry, there are emerging signs that some airlines are once again getting ready to spend money on product enhancements and aircraft refurbishments. The latest indicator comes from Atlanta-based Delta Air Lines and is a bit of a surprise to industry observers.
On Tuesday, Delta announced a restart to widebody aircraft modifications, specifically honing in on its aging Boeing 767-300ER and Airbus A330 fleets.
Both of these aircraft types feature older generations of Delta's business class seats. While the A330 fleet carries dated herringbone flat-beds, the 767-300ER fleet offers an even older staggered seating configuration that is widely disliked by frequent flyers, barring the rare exception.
Interestingly, though, Delta's announcement doesn't speak of an update for these business class cabins. Rather, Delta will focus on premium economy, as passengers return to the skies and look to have a little more space on board without buying up to business class.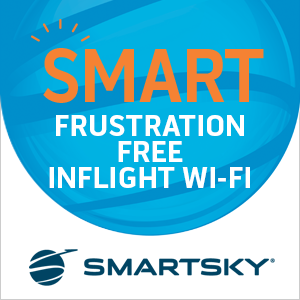 Starting this month, Delta will begin installing its Premium Select-branded premium economy seats on the 767-300ERs and in mid-July on the A330s.
These two aircraft types currently offer Comfort+ seating, which is essentially just Delta's Main Cabin economy seats with a few inches of extra legroom. In the past, they had been skipped over for upgrades as the airline installed new cabins on its other aircraft such as the now-retired Boeing 777s.
Premium Select, however, is a proper premium economy product, featuring a wider seat, and will be a welcome addition to the 767-300ERs and A330s.
Both of Delta's main competitors, United Airlines and American Airlines, took a far more aggressive stance towards rolling out premium economy seats pre-COVID. American had already completed its program across all of its still in-service widebody aircraft, while United was well along the path before its programs were halted.
"As customers return to travel, we're bringing them better and more comfortable experiences, and that includes introducing Delta Premium Select to more aircraft in our fleet," said Delta vice president brand experience design Byron Merritt in a statement.
"We know customers are ready to get back into the world, and that is driving us to accelerate improvements to our aircraft that will give our customers the best onboard products."
Delta has already released a seat map for the upcoming 767 configuration, showing a 2-2-2 layout in Premium Select with an average seat pitch of 38" and a width of 19", representing about an inch of additional width over Delta's Main Cabin seats. The A330 configuration is not yet publicly available.
Both aircraft types will now have four cabin experiences: Delta One, Delta Premium Select, Delta Comfort+ and Main Cabin.
In addition to adding Premium Select to the 767s and A330s, Delta is also taking the opportunity to make some meaningful changes to the economy cabin.
Most notably, Delta will finally install power outlets at all seats on both fleets, as currently only select rows have AC power outlets while all seats have functionally useless low power USB ports. Delta will also install LED lighting throughout the aircraft, refresh the lavatories, and add new memory-foam seat cushions.
Related Articles:
Featured image credited to Delta Air Lines