One trend that seems set to continue after the COVID-19 pandemic is that of remote working. With that comes a decentralisation of people from major city catchments to smaller ones and to regional and rural areas — and those people will bring higher incomes and jobs with significant business travel and holiday allowances, as well as more inbound travel from visiting friends and relatives. Is commercial aviation ready to meet that demand? Your author, whose local airport of Lyon is decidedly regional, thinks there's work to do.
The desire for travel from regional and rural areas even in the late 1990s and early 2000s meant that European low-cost carriers were able to start a travel revolution. With the demand boost that will come from the new remote working and living trend, both spoke-to-hub and spoke-to-spoke travel will see growth: travellers will need to travel from their regional homes to major urban areas, but also to other regional destinations.
For many airlines, this will require a fundamental shift in strategy. Many notionally and so-called national carriers like British Airways and Air France have practically abandoned cities outside their hubs, leading to the London Airways and Air Paris sobriquets.
These airlines have choices: continue this abandonment policy, work more closely with ground transportation companies including road and rail providers to create low-carbon domestic-to-hub travel, or invest in point-to-point travel from regional airports. (Boosting domestic flying is, in many cases, off the cards for environmental reasons.)
At the airport, much work is needed too. Airport operators need to attract global carriers, and the time has never been more ripe with the arrival of longer range single-aisle aircraft.
But they also need to get their ground handling act together, both in terms of their actual work around baggage, turnaround and boarding, and in terms of being a positive part of the passenger experience puzzle.
Airports and airlines need to consider whether the contractual relationships they have with ground handlers are adequate for the new influx of travellers: do we need a return to airline-employed station managers? Can airline alliances prove helpful in splitting costs while ensuring standards? Would new quality entrants to the business be helpful? Can airports themselves improve the PaxEx here?
At the airport, departure areas need to be modern, filled with amenities and offering something unique, from food and beverage outlets (another Burger King? No thank you… ) to shopping options. If it's convenient to pick up a local specialty for the snacks table at the office, or as a gift for grandpa, then retail will succeed.
Workspace will be absolutely vital in the new remote world, with business travellers requiring not just space to sit down and type but also to take the video calls that are already the hallmark of this decade of work. Few airports meet these needs today, and real innovation is required to create space that is comfortable, easily cleaned, private, and noise-reducing — with frequent air exchange to avoid stuffiness. Inspiration can be drawn from coworking spaces, which run into similar issues, but this needs careful thought.
That's true for airline lounges too, where special attention needs to be paid in regional airports. All too often it's either no lounge at all, or some unloved windowless internal space offering the most miserable of snacks and most miserly of drinks, with the most impractical seating — not office chairs around desks to enable work, nor really comfortable armchairs, but the worst of both worlds.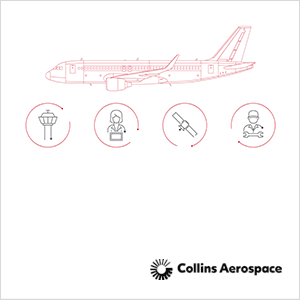 Regional lounge success does exist, but it requires some thought and perhaps some partnership working. The last time your author remembers being impressed by a regional lounge innovation was the Air NZ Christchurch turboprop hall offering, which was a semi-private space that backed onto a two-sided café that provided the service for the lounge.
Again, alliances are one option, especially at those regional airports served by multiple carriers, but so is working with existing food and beverage outlets. Can an existing restaurant or café provide a lounge-like service for early flights? Can a bar in the evening?
It's this kind of innovation — in the context of reduced capital investment budgets — that will be key to successfully capturing the increasingly regional and rural travel market.
Related Articles:
Featured image credited to British Airways