Before the COVID-19 crisis, the aviation industry was already looking at how to enhance inflight wellness through everything from programmable lighting and air cleansing to in-seat health monitoring and health advisory applications for IFE. Now Hamburg-based Foviatech is developing aircraft seating technology that aims to go even further.
Foviatech's Graphene-based pressure sensor SmartSeat integrates AI technology "for sitting behavior interpretation" and to drive nano-tubes to adjust a passenger's posture. "If a person has been sitting too long on one side which is ergonomically an incorrect position, a message informs to shift pressure as it could result in cramps," explains company founder and CEO Sowmya Thyagarajan.
She tells Runway Girl Network that the plan is to partially remove the foam of common aircraft seats and insert a special, non-flammable Graphene membrane, which conducts heat and electricity very efficiently; as well as the necessary sensors.
[The] kind of Graphene plays a major role. Our inks are non-flammable version due to the changed characteristics," says Thyagarajan.
Toxicity must be examined. "Graphene has not been used in this way in aviation and [is] hardly used. Our Swiss partner CERTX will help us with the certification."
Ergonomic instructions for passengers can be flashed on in-seat IFE screens or mobile apps. But a major airframer is looking at whether it might be able to take the concept further to integrate the technology into armrest displays or window panel displays.
Data gleaned from passengers would belong to the airlines, as they ultimately own the assets, notes the 28-year old, India-born entrepreneur. "Age, name ID or birthdate will not be revealed to us by the asset owners."
Known as Fovgrai, the SmartSeat is still in its prototype phase, though RGN has learned that trials of the technology have been conducted using a Safran business class seat.
Thyagarajan declined to comment, saying: "Any business or first class seats are the focus. Next year, economy class seats will be targeted. Product launch will be end of this year."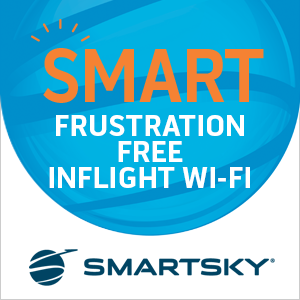 The seat sensors for this integrated smart tech are being manufactured in Tiruchi, South India, in a defense corridor where investor Sayatva is located, and permits Foviatech to use part of its facility.
"The technologies and ideas we implement are complex and new to the market. In aerospace, seats can be considered to be BFE 'Buyer Furnished Equipment'. So both airlines and OEM/seat manufacturers will be our target," says Thyagarajan.
But the technologies might be used on trains. Foviatech is in discussions with German railway company Deutsche Bahn.
According to the Foviatech CEO, the product is also ideally suited for air taxis, which will play an important role in mobility in large cities in the future.
Related Articles: