Passengers flying in first or business class on Cathay Pacific are permitted to remove their masks when sleeping in the lie-flat position, under a mask exemption policy confirmed by the carrier.
"Passengers are required to wear masks at all times except during the short period when they are eating and drinking, and when proper social distancing cannot be maintained. Seats in first and business class are more spacious with partitions, and passengers are exempted when lying flat for sleep," says a Cathay Pacific spokeswoman.
She adds: "Our aircraft are equipped with HEPA (High Efficiency Particulate Arrestors) filtration systems that are capable of filtering 99.999% of dust particles and airborne contaminates such as viruses and bacteria, ensuring the highest possible cabin air quality. HEPA filters offer a similar level of performance to those used to keep the air clean in hospital operating rooms and industrial clean rooms."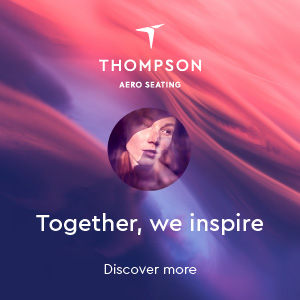 The latest additional guidelines from Cathay are designed to help its crew members understand the circumstances under which passengers seated in lie-flats may remove their masks.
Reaction to the policy online has been mixed. Some individuals see it as discriminatory. Others believe that the space and privacy afforded in first and business class warrant an exemption for passengers in the sleeping position.
Qatar Airways reportedly permitted mask exemptions for QSuite business class travelers for a period of time, amid the COVID-19 crisis. But the carrier's website says explicitly that the only time face masks are not mandatory are for "passengers in possession of a Hidden Disabilities Card or a Mask Exemption Card/medical certificate due to a medical condition" as well as "children below 6 years of age (including infants)".
Related Articles:
Featured image credited to Cathay Pacific