Under the Biden administration, the US Centers for Disease Control and Prevention is requiring all travelers on public conveyances – including airline passengers – to wear masks to help prevent the spread of the SARS-CoV-2 virus that causes COVID-19.
"People must wear masks that cover both the mouth and nose when awaiting, boarding, traveling on, or disembarking public conveyances. People must also wear masks when entering or on the premises of a transportation hub in the United States," stated the CDC in announcing its 29 January 2021 order.
The mask requirement is in play for all airplanes, ships, ferries, trains, subways, buses, taxis, and ride-shares traveling into, within, or out of the United States. Anyone entering transportation hubs – airports, bus or ferry terminals, train or subway stations, seaports, ports of entry or any other area that provides transportation in the US – must wear a mask.
The CDC defines a proper cloth mask as being one made with "two or more layers of a breathable fabric that is tightly woven". Masks can be either manufactured or homemade. And medical masks and N-95 respirators fulfill the requirements of the order.
Face shields or goggles are not a replacement for the cloth mask, however. And scarves, ski masks, balaclavas, bandannas or masks made from loosely woven fabric that are knitted do not qualify as acceptable face coverings.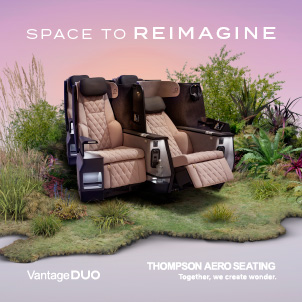 In the absence of a federal mask mandate for air transport under the prior Trump administration, US airlines regulated themselves by requiring passengers to wear masks. But without the heft of a formal mandate to back these measures up, airline crew members faced resistance from some anti-maskers and a rise in unruly incidents on board.
The CDC's new order is in sync with the US airlines' own self-imposed mask mandates. However, unlike most US carriers, exemptions are permitted by the CDC. The order states that a person with a disability who cannot wear a mask "or cannot safely wear a mask because of the disability as defined by the Americans with Disabilities Act" is exempt.
Association of Flight Attendants-CWA International president Sara Nelson in a statement said the order "will provide much needed back up for flight attendants and aviation workers on the frontlines".
She added: "The Biden Administration is demonstrating in their first days that combatting COVID-19 is the priority and essential to our health and economic stability. We look forward to working with the President and his administration on a fulsome plan to address COVID health and safety in aviation including masks, testing, contact tracing, limit contact in onboard service, robust cleaning procedures, and more."
The Air Line Pilots Association said it has been calling for a mask mandate since the early days of the coronavirus pandemic. "This is an important step towards restoring the flying public's trust in our aviation system," ALPA tweeted.
Related Articles: