Once COVID-19 vaccinations enable safe, sensible and responsible travel, there's a generational opportunity for some airlines to change tack and start to be be honest and real about the passenger experience they're offering.
For the majority of us when travelling, that means economy class. And, for the most part, especially for shorter flights that means slimline seating, usually "pre-reclined" — especially on the newer planes that are making up a greater proportion of today's operations.
Your author, it may surprise regular readers to know, is all for it. "A slimline, a slimline! My kingdom for a slimline!", I have been known to cry (well, mutter) as I attempt to wedge my 6'3"-proportionate femurs with their sensitive kneecaps into older seats pitched at 30" and below aboard an aircraft.
Slimlines used to be a dirty word, but fundamentally the idea of re-engineering airline seats to move structural elements away from the line of passengers' knees can be a net positive.
Realistically, airlines — the vast majority of them, anyway — aren't going to shy away from squeezing as many rows as possible onto aircraft. We've seen this in any number of examples: Lufthansa's ultra-tight last row on their A320neos, the rise of the mini-lav on the 737, airlines hitting 28" as a standard seat pitch, and more.
As older aircraft are repurposed into beverage receptacles worldwide at a growing pace during the COVID-19 crisis, the number of newer aircraft with newer seats, almost always modern and lightweight slimlines, proportionally grows.
And, since airlines aren't going to change their spots, I'm glad to see the slimlines. Yes, even the ones that resemble ironing boards. (Although perhaps airlines and seatmakers should at least try to make them look a bit less like ironing boards and add some comfort options).
The key is to be absolutely up front and honest about what passengers will get. One of the reasons low-cost carriers are successful is that they do this really well.
Scoot's Standard, Stretch, ScootinSilence and ScootPlus products are clearly sold and clearly distinguished from each other on board. (Scoot is also, praiseworthily, honest about what the non-slimline seats on its ex-Tigerair A320s look like.)
AirAsia, too, offers not just pictures of its seats but also full Google StreetView-style 360-degree embeds on its website.
Legacy carriers need to be just as honest. British Airways, for example, uses a picture of its most spacious, widest and side-storage-bin-equipped A380 upper deck economy seats, which aren't even currently operating, to illustrate economy class, including its Euro Traveller shorthaul product.
There are no images on the clickthrough to the seat maps page, and if you click through from there, you get a picture of the last-generation Pinnacle seats, which the airline started replacing in the economy section of its narrowbodies with Recaro's SL3510 four years ago.
I've flown the 30"-pitched Club Europe since — indeed, a BA A321neo was my last flight before COVID hit — and honestly would rather have the slimline. And to an extent, I can see an argument that the older seats are on more aircraft, although there are questions about when that will change.
But there are wider questions about forthrightness here.
Is it right to advertise one thing and provide another entirely? Is it appropriate to do so when the difference is very visible? Is it sensible or decent to make it quite so pointed a difference, without any visible cabin marketing difference?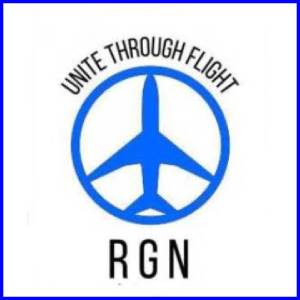 British Airways is by no means the only airline to do this: two years ago, I noted that easyJet's seat rollout posed consistency problems, although in fairness to the orange LCC it was generally good about not promising one product and delivering another.
But it's a good entry point into asking these and other fundamental passenger experience questions. Is honesty in showing what's on offer important to airlines? Should it be?
Would advertising regulators allow other industries to display one product but provide another?
Should passengers have a right to know what, precisely, they're being sold?
Related Articles:
Featured image credited to Lufthansa