Turkish Airlines' maintenance, repair and overhaul unit Turkish Technic can add wireless entertainment and connectivity hardware to its cadre of aircraft interior offerings, after completing the design, production and certification of a new server and wireless access point (WAP), and seeing them installed as part of Global Eagle's IFEC solution for the carrier.
Developed and produced by Turkish Technic engineers, the new server and WAP products "are customized according to the market needs and equipped with new features", says the firm in a statement. It notes that the server provides significant data storage  – 6TB to be exact – and the WAP features a 2.4 GHz and 5 GHz dual-band radio.
The EASA-approved hardware enables airlines to stream cached content from the server, and – if an aircraft is fitted with connectivity – to provide Internet access to passengers. And indeed, the kit has been installed on a Turkish Airlines aircraft as part of an agreement forged last year involving the carrier, Global Eagle, Istanbul-based Profen Group and Turkish Technic.
Under the terms of that arrangement – which covers equipage of Turkish Airlines' Boeing 737NG and Airbus A321 twinjets with Global Eagle's Airconnect-branded Ku-band satellite-supported IFEC solution – Turkish Technic provided the line replaceable units, which were then integrated with Airconnect. Global Eagle also brought its Airtime Portal, entertainment content, and satellite network to the table. And Profen Group added "substantial teleport, regulatory, billing, and security infrastructure", Global Eagle detailed at the time.
Global Eagle now says the implementation means that Turkish Airlines can "confidently deliver the highest quality end-to-end inflight connectivity services to its passengers". In separate announcements on LinkedIn confirming the first install, both Global Eagle and Profen Group shared a photo of a Boeing 737-800.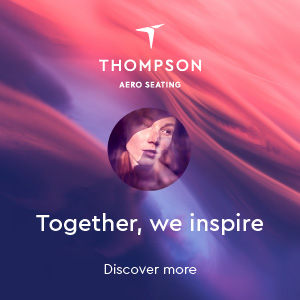 Concerning the launch of Turkish Technic's new connectivity products, company general manager Ahmet Karaman states: "Being a leading MRO company in the world, we work to improve our service quality as well as the product range. With an aim to provide best connectivity products in the market, our team continues to bring their best efforts forward to achieve that goal.
"After developing and producing our aircraft galley and seats, we now add our servers and WAP products to the list. We would not be able to do all this without the passion and commitment of our people. I thank them for their tireless efforts and cooperation."
Turkish Technic has a stake in TSI Aviation Seats, which produces seats for Turkish Airlines and other operators in partnership with the carrier and an automotive seating stakeholder. TSI's goal is to be among the top five aircraft seat manufacturers in the global market by 2025.
For its part, Turkish Technic also has agreements in place with embedded inflight entertainment companies, including with Panasonic Avionics, whereby in the future the MRO provider will be able to fit a certain amount of aircraft – across various types – with Turkish Technics' own embedded IFE system, pending linefit offerability with the relevant airframers.
Related Articles:
Featured image credited to Turkish Airlines