Kymeta — the communications company making mobile global — announced today that Hanwha Systems (HSC), a leading global solutions company that provides differentiated smart technologies in defense electronics and information infrastructure, has signed an agreement to invest $30 million to back the development of Kymeta's next generation solutions, the Kymeta u8™ and Kymeta Connect™.
The investment will further Kymeta's global market reach, accelerate production of Kymeta products and solutions, and improve the overall growth trajectory of the company. The funding is anticipated to support increased unit production, an enhanced customer experience, and the ongoing development of Kymeta's next generation capabilities. HSC aims to support Kymeta's metamaterial-based antenna technology and gain a foothold in the rapidly growing Low Earth Orbit (LEO) antenna market. With the capital investment and upon regulatory approvals, HSC will also receive a seat on the Kymeta Board of Directors.
"The objective of our investment in Kymeta is to enter the LEO satellite antenna market early on, and diversify our technology portfolio," said Youn Chul Kim, CEO of Hanwha Systems. "With the expertise of HSC's top-notch defense communication and radar technologies, we are joining hands with this promising U.S. satellite antenna company. All these efforts will further strengthen HSC's aerospace systems capabilities."
The investment follows the commercial availability of Kymeta's next-generation antenna, terminal, and services on November 30, 2020. Kymeta offers seamless and uninterrupted mobile satellite-cellular connectivity to satisfy the overwhelming demand for communications on the move. Kymeta's new products and services offer a breakthrough in performance, ease of use, and affordability. The company anticipates that these solutions will further enhance its position in both commercial and government markets.
"Support from HSC will help us expand our reach and drive the development and productization of our meta-material based antenna technology," said Doug Hutcheson, Executive Chairman, Kymeta. "LEO antenna solutions will become preferred for latency-sensitive and highly mobile applications as additional LEO satellites are launched and constellations are deployed. Kymeta's solutions work on existing GEO networks and are LEO upgradeable. We look forward to working with HSC to develop technologies and solutions that are reliable and critical for communications on the move."
PJT Partners served as financial advisor and placement agent to Kymeta Corporation with respect to the capital raise.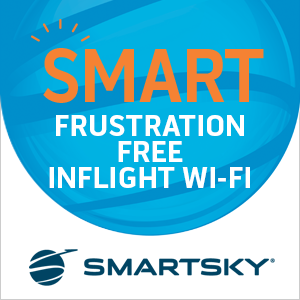 About Kymeta
Kymeta is unlocking the potential of broadband satellite connectivity, combined with cellular networks, to satisfy the overwhelming demand for comms on the move and making mobile global. Lepton Global Solutions, a Kymeta company, hosts the company's satellite connectivity solutions and offers unique, complete, and turnkey bundled solutions to the market based on best in class technologies and tailored customer-centric services that meet and exceed customer mission requirements. These solutions in tandem with the company's flat-panel satellite antenna, the first of its kind, and Kymeta Connect™ services provide revolutionary mobile connectivity on satellite and hybrid satellite-cellular networks to customers around the world. Backed by U.S. and international patents and licenses, the Kymeta terminal addresses the need for lightweight, slim, and high-throughput communication systems that do not require mechanical components to steer toward a satellite. Kymeta makes connecting easy – for any vehicle, vessel, or fixed platform.
Kymeta is a privately held company based in Redmond, Washington.
About Hanwha Systems
HSC is a leading global solutions company providing differentiated smart technologies in defense electronics and information infrastructure. Since its founding in 1978, Hanwha Systems has significantly advanced the defense capabilities of South Korea's military. The company has spent more than 40 years developing technologies used globally for surveillance, reconnaissance, control, communication, computer, and intelligence (C4I), naval and land.