Panasonic Avionics Corporation (Panasonic) today announced Qatar Airways as the launch customer for its new EcoFW 10" inflight entertainment (IFE) upgrade program.
The seatback IFE monitors on the airline's fleet of 37 Boeing 777 aircraft will be updated with Panasonic's new EcoFW 10" monitor upgrade – creating a next-generation HD passenger experience while extending the life of the fleet's IFE system, and reducing operational costs.
Panasonic's IFE upgrade program, which can be achieved on an aircraft during routine overnight maintenance, includes the installation of a new passenger entertainment server.
This provides passengers with a wider range of content and helps to modernize the airline's offering and keep up-to-date with the demands of changing consumer preferences. This also enables the airline to achieve faster media loading times – all without any increase in weight, and with dramatically improved reliability levels.
The first aircraft from Qatar Airways' 777 fleet has completed its IFE upgrade this week.
This commitment from Qatar Airways marks the latest milestone in a longstanding partnership with Panasonic, which first started in 2000.
Ken Sain, Chief Executive Officer of Panasonic Avionics Corporation, said: "We are delighted to be deepening our longstanding partnership with Qatar Airways by upgrading a key element of their fleet with our latest generation of inflight entertainment solutions. We are confident this will enable them to deliver an enhanced passenger experience and benefit from a host of operational efficiencies."
Qatar Airways Senior Vice President, Marketing & Corporate Communications, Ms. Salam Al Shawa, said: "With one of the youngest and most technologically-advanced fleet in the skies, Qatar Airways is known for its outstanding onboard experience, as well as a leader of innovation within the global aviation industry."
"We are delighted to work with Panasonic to bring the next generation EcoFW HD screens to our award-winning Oryx One in-flight entertainment system, enabling our passengers to enjoy an enhanced journey on board our fleet as part of the airline's exceptional five-star service."
A multiple award-winning airline, Qatar Airways was named 'World's Best Airline' by the 2019 World Airline Awards, managed by Skytrax. Headquartered in Doha, the airline was launched in 1997 and is the national carrier of the State of Qatar. Qatar Airways Oryx One in-flight entertainment system offers passengers up to 4,000 entertainment options, from the latest blockbuster movies, TV box sets, music, games. and much more.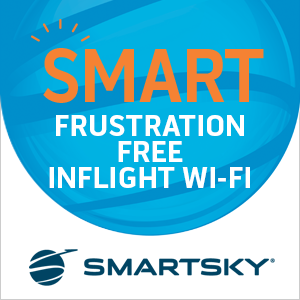 About Panasonic Avionics Corporation 
Panasonic Avionics Corporation is the world's leading supplier of inflight entertainment and communication systems. The company's solutions, supported by professional maintenance services, fully integrate with the cabin enabling its customers to deliver the ultimate travel experiences with a rich variety of entertainment choices, resulting in improved quality communication systems and solutions, reduced time-to-market, and lower overall costs.
Established in 1979, Panasonic Avionics Corporation, a U.S. corporation, is a subsidiary of Panasonic Corporation of North America, the principal North American subsidiary of Panasonic Corporation. Headquartered in Lake Forest, California with over 3,500 employees and operations in 60 global locations, it has delivered over 15,400 IFE systems and 2,500 inflight connectivity solutions to the world's leading airlines.