Creative partnerships between inflight connectivity providers and major telecommunications companies are growing in popularity, as airlines seek to offer more seamless and cost-efficient connected experiences for passengers.
Some collaborations focus on providing inflight Wi-Fi benefits. In the United States, Gogo and T-Mobile have a long-standing arrangement which allows T-Mobile Magenta plan holders to access free messaging and inflight Wi-Fi on US-based airlines operating Gogo inflight connectivity (IFC)-enabled flights to, from, and within the country.
Similarly, Deutsche Telekom's private mobile customers, who are members of at least its "Magenta Mobile M" plan, have been able to take advantage of complimentary inflight Wi-Fi since 21 April. The offering is available to passengers flying on domestic, short- and medium-haul routes on Lufthansa, Eurowings and Austrian Airlines, which are customers of Inmarsat's Global Xpress IFC service.
Now, Indian telco Jio has teamed with inflight GSM provider AeroMobile to offer JioPostpaid Plus plan holders traveling abroad the ability to access voice and data services at affordable rates.
"We are delighted to bring this new service to our customers, who will be able to enjoy seamless, high-quality and secure roaming at 20,000 feet, keeping every JioPostpaid Plus user connected, always," says Jio director Akash Ambani in a statement.
A subsidiary of Panasonic Avionics, AeroMobile sells inflight roaming access to cell phone carriers on a wholesale bases, and those carriers set the roaming price for access to service on board airlines. But prices around the world vary wildly, and can be exorbitant. Your author has even  gotten sticker shock in the past when accessing inflight GSM aboard an Aer Lingus flight (with a hefty AT&T bill arriving one month later in the mail).
Because of the pricing problem, AeroMobile has worked for years with telcos to drive down the cost of inflight roaming. In 2015, for instance, after launching connectivity services in Southeast Asia with low-cost carrier Malindo Air, AeroMobile worked with local cell providers to include AeroMobile services in a standard daily roaming package.
Now Jio can count itself among the cell providers that offer customers an inflight roaming bundle. Laying claim to being the first Indian telco to offer such a benefit, Jio lists 22 airline partners as being covered by its "Jio IFC packs", including Aer Lingus, Asiana, Cathay Pacific, Emirates, Etihad Airways, Lufthansa, Malindo Air, SAS, SWISS, TAP Air Portugal, Virgin Atlantic and others.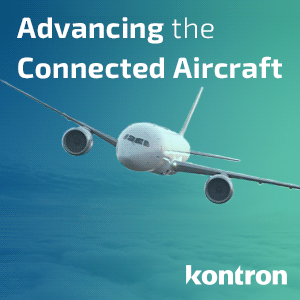 Data and SMS services are available at all partner airlines, notes Jio. However, voice services are only available at select airlines that permit inflight voice calls.
Jio users with a valid plan can automatically connect to the AeroMobile network aboard their flight once the flight reaches 20,000 feet or higher. One-day plans start at ₹499, roughly $6.80 in US dollars.
AeroMobile CEO Kevin Rogers says: "We are pleased to partner with Jio, and broaden the reach of our connectivity services across India. With the new in-flight roaming bundle, JioPostpaid Plus customers no longer need to worry about connectivity whilst traveling. This new market-leading proposition shows continued commitment to providing the very best service to customers."
As Indian operators receive the all-clear to offer inflight mobile connectivity and Wi-Fi services, they too will be able to support this benefit for JioPostpaid Plus plan holders if they equip their aircraft with AeroMobile's inflight GSM hardware.

The unprecedented challenges faced by the aviation industry due to COVID-19 – and acutely by the inflight connectivity sector – underscore the need for seamless, cost-effective IFC solutions, such as those supported by this new collaboration between Jio and AeroMobile, and indeed the Deutsche Telekom/Inmarsat arrangement announced this spring.
Featured image credited to istock.com/tonefotografia