The impact of the COVID-19 crisis on aviation has been breathtaking in scope. As passenger numbers continue to be deeply depressed, and the profitable business class traveler proves elusive, airlines worldwide are suffering, as are their employees.
With travelers wary of travel, airlines face a challenging question: how can they best earn the trust and confidence of their customers?
According to entrepreneur and bestselling author Peter Shankman, the first step is being transparent — surprising customers with honesty during a time when honesty is rare.
Honesty is such a lonely word?
"Being honest and being transparent is not only unexpected, but it's very, very beneficial. It will raise customer loyalty by a minimum of 30%," suggested Shankman during a Reed Exhibitions-sponsored Passenger Experience Conference webinar.
Shankman, who serves as a futurist at Epic Marketing Consultants, also urged airlines to be relevant in communicating with their customers, mainly as they are competing for limited attention spans.
He explained: "Relevance simply means this: you're giving the audience the information the way they want [it]. If you're not asking your passengers, asking your audience, asking the people who purchase from you how they like to receive their information, and giving it to them the way they want, you're failing them."
Another factor for rebuilding trust and customer goodwill is to empower crew members to serve as brand ambassadors, suggested aircraft interiors veteran Scott Savian during the webinar.
Providing support to cabin crew
"We've seen a transition of the of the flight attendant and the crew from being the welcoming party to the policeman," said Savian. "We can start to eliminate some of those points of discomfort and re-energize the crew back to being the ambassadors."
Empowering cabin crew is difficult when they face myriad challenges – from the threat of job loss to having to police passengers to ensure they're wearing masks.
Delta Air Lines' cabin crew need to feel they have the support of airline management, noted Delta general manager, inflight service, fleet and galley planning Melissa Raudebaugh during the session. And as frontline workers, they must feel safe.
"Our flight attendants were the first people who had to go out there and be in the midst of [the pandemic]," she noted.
Reassuring customers of healthy cabins
Delta has worked to deliver a new standard of airline cleanliness amid the crisis, and regularly receives accolades from passengers as a result.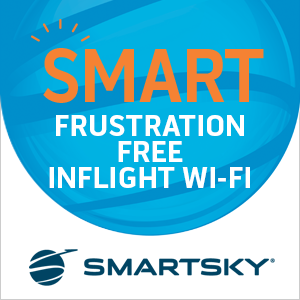 The airline has focused on reducing customer touchpoints and ensuring that cabin hygiene is evident. "In our first class cabins right now we're giving boxed meals. We are adding hand sanitizer … We're adding dispensers on the plane," said Raudebaugh.
She continued, "We know the customers care about clean and safe. Right now, everybody's scared to fly. So what can we do to make customers feel safe? That is what we're focusing on; and we're spending a lot of money to focus on that."
The changes made to reassure customers of health and hygiene also help crew members, she added.
With a strong focus on cleanliness, Delta is also "looking at what we can do to lav mats, to make sure that the bathroom floor doesn't look wet", she revealed.
Raudebaugh reckons airlines will benefit in the long term from the challenges they face today. "I think if we can cut the fat, and we can focus on what the customers want, and we can do things the right way, we can do it smartly and be cognizant of all the money that we've lost, hopefully, we will gain in the future."
Main image credit, Delta Air Lines.
Related Articles: