Efforts by UN agency ICAO to draft an internationally agreed and recognized approach to pre-flight testing for COVID-19 are progressing, according to the International Air Transport Association (IATA), and could lead to testing deployments this winter.
Representing some 290 airlines, IATA wants "rapid, accurate, affordable, easy-to-operate, scalable and systematic" COVID-19 testing for all passengers before departure as an alternative to quarantine measures. It has called on the ICAO Council Aviation Recovery Task Force to provide an approach to testing that can be adopted at a national level.
During a media briefing today to discuss a bleak forecast for aviation – one that not even significant cost cuts can prevent, according to IATA – Director General and CEO Alexandre de Juniac said work at ICAO on pre-flight testing accommodations is "progressing", and the parties hope "to have something applicable, recognized and shared in the coming weeks that could see deployment for the winter season".
He explained that IATA and its members are tackling the challenge of implementing widespread pre-flight testing from several angles. "We are discussing with several governments. And we are also experimenting with some testing that [has been] put in place either by airports or by some of our members. We see an experiment in France, Italy, Germany, UK, Canada, US and some Asian countries, and also some Middle Eastern countries so we are working both with governments and with our members/partners," said de Juniac.
"Secondly," he said, "we have organized a working group with WHO to gather and consolidate the data that we can grow from our experiments either from a medical point of view … and secondly from an operational point of view to demonstrate and convince everybody that it is manageable. Thirdly, we're working within ICAO to try to establish a set of accommodations that would be applicable by states everywhere and would include testing."
Having an ICAO-approved approach for states to follow is key. De Juniac urged governments, ICAO and industry to move faster. "There are still discussions, still some contradictions to be solved, but normal for this type of discussion."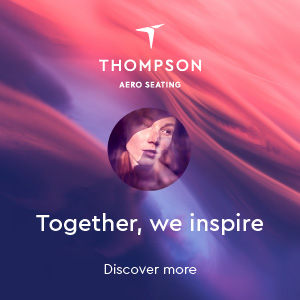 Though IATA and airframers have suggested that the risk of passengers contracting COVID-19 while on board aircraft appears very low, new reports paint a somewhat muddier picture.
A single widebody flight to Ireland this summer with 49 passengers on board "demonstrates in-flight transmission" among some 13 passengers, according to the authors of a report in the Eurosurveillance journal, which is funded by the ECDC.
Separately, in New Zealand, with some of the strictest and best-managed quarantines, nearly two dozen Russian and Ukrainian fishermen, who make up a regular essential offshore fishing industry workforce, tested positive in a managed isolation facility after arrival on a chartered Moscow-Singapore-Christchurch flight.
IATA did not mention these reports in today's briefing. But at minimum, they call into question whether pre-departure testing is the panacea to safe air travel that it is being made out to be.
Meanwhile, IATA worries that airlines face a dire future without government relief measures aimed at sustaining them financially and avoiding massive job losses. Chief economist Brian Pearce said today that total revenues in 2021 are expected to be down 46% compared to the 2019 figure of $838 billion.
The previous analysis was for 2021 revenues to be down around 29% compared to 2019. But recovery has been delayed owing to new COVID-19 outbreak spikes, and government mandated travel restrictions.
"The fourth quarter of 2020 will be extremely difficult and there is little indication the first half of 2021 will be significantly better, so long as borders remain closed and/or arrival quarantines remain in place," said de Juniac.
"Without additional government financial relief, the median airline has just 8.5 months of cash remaining at current burn rates. And we can't cut costs fast enough to catch up with shrunken revenues."
Related Articles: