Vallair, the mature aircraft asset specialist, has delivered its pioneering Airbus A321 P2F (passenger to freighter) conversion to launch operator Qantas. The aircraft, MSN 835, was converted by EFW in at ST Engineering's facility in Singapore and will be the only aircraft phased into Qantas' fleet this year.
"The A321 is the future of freighter conversions," says Gregoire Lebigot, CEO – Vallair. "Not only is this freighter variant better for the environment due to its 20% reduction in fuel burn, but it offers enhanced performance across range, payload and volume with a unique capacity for fourteen container positions in the upper deck and ten more on the containerised lower cargo deck. Thanks to its fly by wire technology, the A321 is more advanced and the aircraft is still in production."
Lebigot affirms that Vallair understood the potential of the A321P2F at the outset. "We took the decision early on to invest in the prototype conversion. Converting a passenger plane to cargo is an extremely complex undertaking which needs to be managed by highly experienced people. This applies not only to the physical conversion process, but also in terms of engineering and project management.
The development and launch of the A321 freighter is testament to all the teams that have worked tirelessly on this unique project. It has taken several years of hard work to reach this milestone and Vallair is delighted to be in the position to deliver the very first conversion of this type to Qantas Freight who will operate the aircraft on behalf of Australia Post."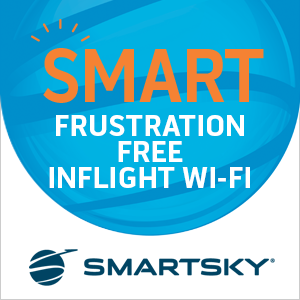 With a number of future aircraft deliveries already scheduled, Vallair's narrow body cargo conversion programme is experiencing firm interest from well-established and forward-looking freight operators worldwide. A lease agreement with SmartLynx Malta for two newly converted A321-200 freighters was recently concluded and last week Vallair announced a ground-breaking deal with GlobalX, the new Miami-based airline, who have signed an LoI to lease ten A321F conversions which will be delivered and operational by Spring 2023.
It is anticipated that cargo specialists will require about 1,500 narrowbody converted aircraft over the next ten years.  Of this total, 1,000 will replace the existing older fleet and 500 will be needed to support increased demand fuelled particularly by booming e-commerce. For the same period, Vallair believes the industry could see around 400 A321Fs take to the skies.
Vallair is an aviation company with facilities in Luxembourg and France. It provides integrated support for mature aircraft, engines and major components. Six complementary business units are founded upon engineering excellence: trading & leasing, cargo conversions, aircraft MRO, engines, aerostructures & painting, and aircraft disassembly. These offer aircraft operators and owners worldwide cost-effective solutions to extend the life of their assets or dispose of them in an economically beneficial and environmentally acceptable way. Vallair is a leading player in the trading and leasing of Airbus and Boeing freighter aircraft.