As US start-up Breeze Airways quietly hones its route network plan, the ultra low-cost carrier is factoring in the anticipated pent up demand of younger leisure travelers who may play a pivotal role in leading industry recovery.
"Younger people are, of course, statistically less vulnerable to COVID-19 but are also generally more curious and adventurous. They're willing to try new brands and seek new experiences. So, we definitely take that into consideration as we pick routes," Breeze founder and CEO David Neeleman told Runway Girl Network.
"Breeze is focused on leisure travelers as our core, so we'll make sure we include adventure travel destinations in the mix. And our fares will be affordable to all ages and budgets."
The ULCC will offer point-to-point flights from smaller secondary airports, bypassing hubs for shorter travel times. Its stated mission is to "make the world of travel simple, affordable and convenient while seeking to improve the guest travel experience using technology, ingenuity and kindness."
That's the type of commitment that could speak to Millennials and Gen Z, in particular. Not only are these diverse, progressive younger travelers more likely than others to fly domestically in the next six months (84% vs. 79%), they are also slightly less likely to adjust their travel plans and behavior in light of the virus (66% vs. 70%), according to a new report from OAG.
"Most consumers, especially younger travelers, are prepared to fly under the right circumstances – and the industry must play its part in creating the right conditions," suggested OAG chief analyst John Grant.
Price sensitivity is very real, however. Even if there is a will to travel, financial challenges might prove a barrier. Two thirds of the passengers surveyed by the International Air Transport Association say they will postpone travel until their personal financial situation stabilizes.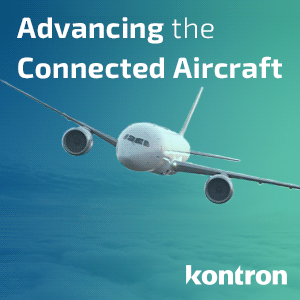 Millennials and Gen Z will clearly not carry the entirety of recovery on their shoulders. But they'll aid recovery "to some degree" given that they "are more intrepid than older travelers", noted Breeze's Neeleman.
Inflight connectivity and entertainment provider Global Eagle, which counts low-cost carriers Southwest Airlines and Norwegian among its customers, has observed a general shift in focus from business travelers to affluent leisure and VFR (visiting friends and relatives) travelers amid the COVID-19 crisis.
Speaking broadly about this transition, Global Eagle president Per Norén told Runway Girl Network: "Many professionals that used to be loyal, high-spending elite passengers, like consultants, investment bankers and lawyers, shifted to videoconferencing. We think some of this high-spend corporate traffic will recover in time, but videoconferencing workflows are well established now especially for professional services. In addition, companies have tightened travel and entertainment budgets. So it's hard to see discretionary business travel coming back quickly, even with a COVID vaccine."
He continued, "On the other hand, we see real opportunity and recovery in leisure traffic. The line between work and vacation has blurred, and if you have broadband, you can work from anywhere. In addition when we spend less on commuting to the office and work-related expenses, we have more to spend on vacations or simply a change in scenery. So we are bullish that leisure travel will continue to rebound, especially once a COVID vaccine allows governments to lift travel restrictions. Taken together, we do see a recovery coming for the aviation sector.
It's not about millennials vs. Generation X vs. baby boomers. It's more about the shift away from corporate traffic and blind loyalty to frequent flyer programs, to leisure travel where non-stop flights and passenger experiences matter. This is reflected in the conversations that I have with airlines around the globe, and this is why we see many premium and low-cost airlines considering how to invest cost-effectively in passenger experience and non-stop flights to attract that affluent leisure market. They can't just depend on frequent flyers chasing elite status anymore.
Salt Lake City-headquartered Breeze stands at the ready to capture business from the leisure traveler demographic when it launches operations, now expected in 2021. Neeleman has been quoted as saying that Breeze will fly non-stop "between places currently without meaningful or affordable service". The carrier will have different fare classes, including a basic economy product as baseline. In sync with its ULCC model, it will generate ancillary revenue by enabling passengers to pay for a variety of add-ons.
Breeze will operate a mixed fleet of brand-new Airbus 220-300 aircraft – of which it has 60 on order with deliveries beginning in August 2021 – and Embraer 190/195 aircraft on lease from Nordic Aviation Capital as well as Azul Airlines, the Brazilian operator also founded by Neeleman.
The A220's flexibility, in particular, will enable Breeze to offer a more premium product up front if demand warrants it. "The configuration on the A220 is flexible. We can do 145 coach seats with extra legroom in the front or take out seats before the exit and put in 36 first class seats if we want to," Neeleman told RGN in February of this year.
COVID-19 was named a pandemic shortly after that interview. And so, RGN this month asked Neeleman if Breeze has made any tweaks to its plan for the A220 layout. In short, is it still eyeing the ability to quick-swap first class seats on the A220, or does it expect an all-economy cabin will make more sense in the near term, given industry's gradual recovery?
"We're still all about flexibility, that's the key to Breeze's model," responded Neeleman on 15 October. "We are in a really enviable position to be able to gauge trends and meet demand really nimbly. So, we'll change up the cabin configuration to meet that demand, whatever it is at the time, and don't want to let anything limit that."
While Breeze intends to offer inflight connectivity and wireless entertainment to passengers, the finer details of its PaxEx plan have not yet been revealed. "We've made some key decisions and selections but are still fine-tuning others. So, it's still a little too early to say," he said.
In late August, the company raised $83 million in Series A financing, led by Peterson Partners with Sandlot Partners. The Series A investment brings Breeze's total funding since launch to more than $100 million. "Proceeds will allow Breeze to continue assembling a world class team, build a first class tech-enabled guest experience, and prepare to launch flight operations in underserved secondary markets in 2021," said the company in a statement. Its entry to the market with low fares and non-stop service could prove well timed, especially if a vaccine arrives in the near-term.
Related Articles: