In mid-September, Denver International Airport (DEN) introduced a program called VeriFLY in order to help calm passengers' anxieties about social distancing at the airport.
VeriFLY allows passengers to make a reservation to access a dedicated TSA screening lane and a reserved limited-capacity train car to the concourse. Passengers with an airline reservation to fly from DEN can easily use VeriFLY in only a few simple steps.
First, I downloaded the VeriFLY app to my smartphone and created a profile. The app requires you to take a "selfie" for your profile.
Prior to my Southwest Airlines flight from Denver to Houston, I made a reservation on the app with a 15-minute window for when I expected to go through the security checkpoint. Scheduled to fly at 7:35am, I made a reservation for 6:15-6:30am. Once I made the reservation, I received a confirmation email.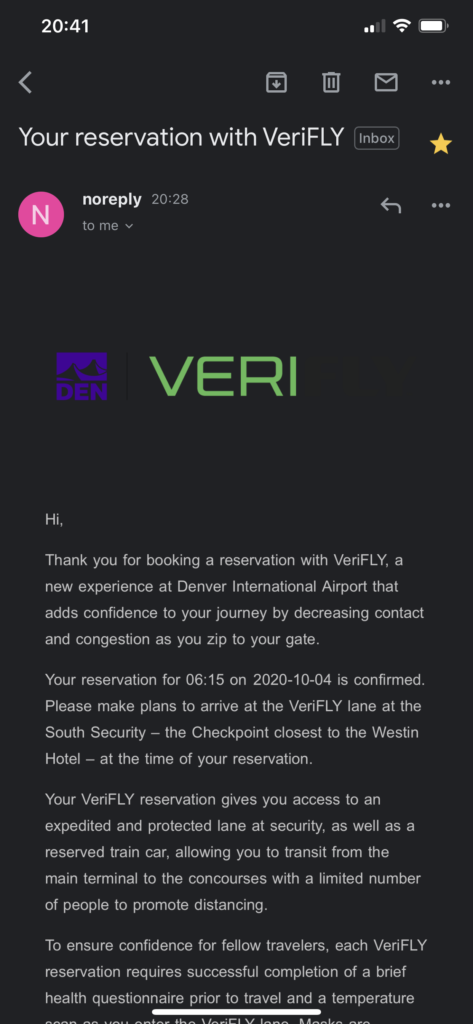 Wearing a disposable face mask, I made my way to the south security checkpoint at DEN and found the branded VeriFLY lane next to the TSA Pre-Check lane. I was pleasantly surprised to see no other passengers in line.
I noticed an automated gate, which required me to scan a QR code supplied by the app. I held my phone to the scanner, and a facial scanner activated. I looked into the facial scanner, which recognized my profile and registered my body temperature at 98.4 degrees Fahrenheit.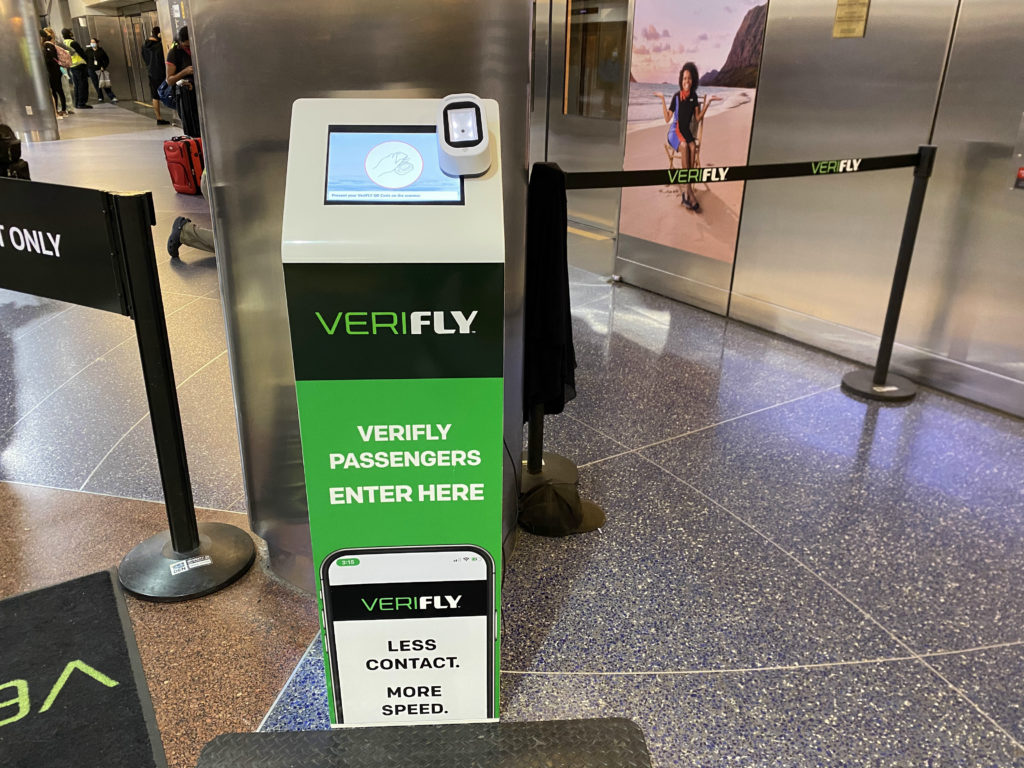 Following my facial scan, the automated gate opened and I approached the TSA security line. The TSA officer asked if I was using the VeryFly program, and I affirmed I was. He used his radio to say, "VeriFLY user on lane two." He then scanned my boarding documents and driver's license as one expects before taking any flight. Another TSA officer approached me and said it would be just a minute before I could proceed.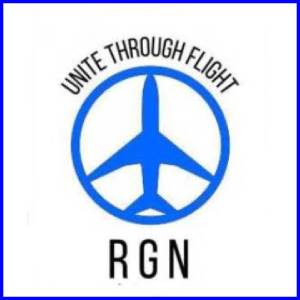 I stood and watched travelers ahead of me push their carry-ons into the baggage scanner and then proceed to the body scanner.
Once each passenger had been screened, the officer invited me to proceed alone to be screened and have my small suitcase scanned. The usual TSA rules applied. I had to remove my laptop computer, small liquids, and shoes before continuing. It felt comforting and reassuring to have no other passengers close to me.
Following security, I briefly joined the traveling masses as I walked down to the level below where a four-car Bombardier transit system transports flyers to the departure concourses at DEN. Unlike some airports, DEN has no way to move between concourses other than its people mover system.
Once I got to the train level, I saw an employee in a branded VeriFLY polo shirt waving at me. I approached the employee who welcomed me and asked me to scan my VeriFLY QR code once more. The designated car was roped off by stanchions and VeriFLY signage. Less than 30 seconds later, my tram approached and the employee thanked me for using VeriFLY.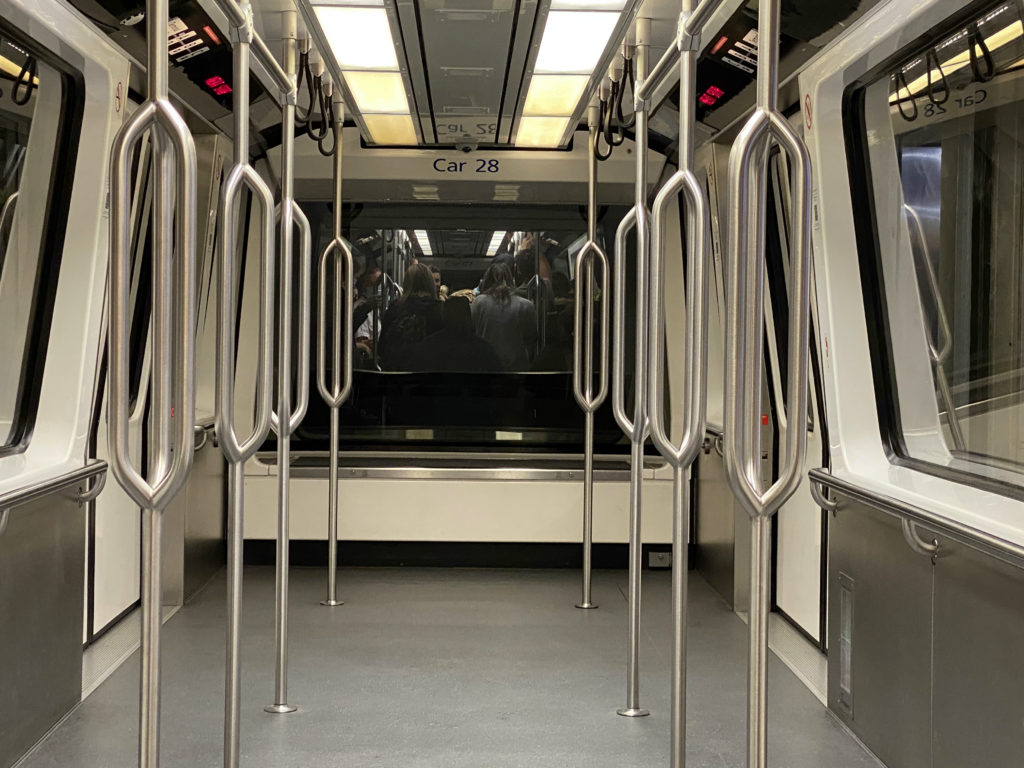 During periods in which there are no VeriFLY reservations, the designated car is open to all riders. I boarded the car, and noticed I was completely alone, while the three other cars were packed with travelers. At the third stop, for the C Concourse where Southwest operates, I exited and made my way to the gate.
Following my experience, I asked Denver International Airport public affairs officer Alex Renteria some lingering questions about VeriFLY. First, is the VeriFLY tram car cleaned more often than the others? Renteria responded: "[No] All passengers deserve the same, high level of sanitation," while emphasizing VeriFLY's touch-free experience.
At this time, DEN is the only airport operating with VeriFLY. Renteria said DEN created VeriFLY, and, "a number of airports have expressed an interest to learn from our experience." VeriFLY is a joint venture with Daon, which is funding the development and rollout costs.
Thus far, VeriFLY ridership has been low, but Renteria said DEN intentionally kept it quiet during initial testing, and only recently sent out a press release. The airport is promoting the program through its social media channels.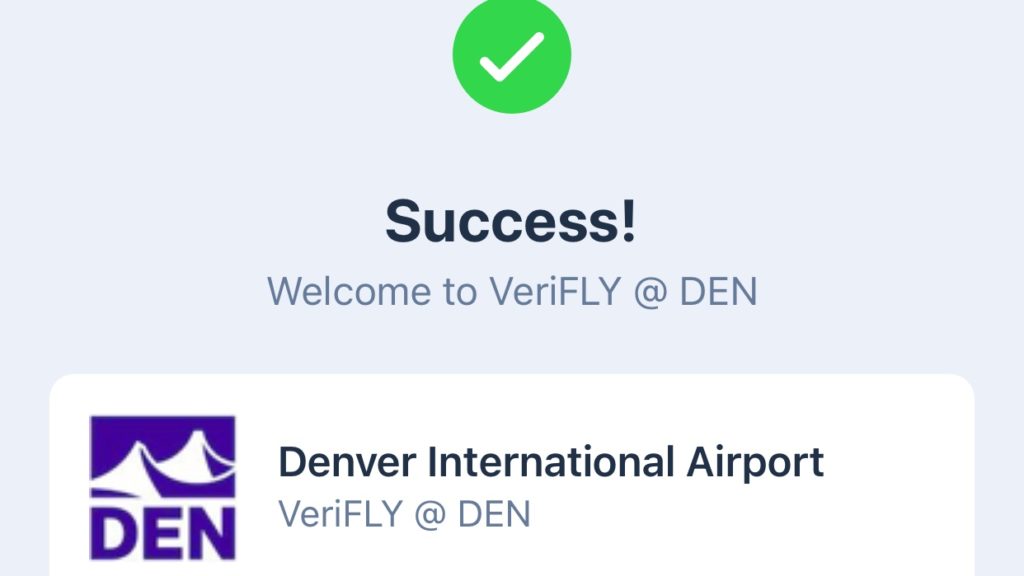 All images credited to the author, Paul Thompson
Related Articles: