As airlines continue to adapt to the COVID-19 pandemic, it's clear that a polyvalent, multifaceted approach – inclusive of airport testing – is necessary.
Björn Becker, senior director for product management in Lufthansa's ground & digital services function, explains that the airline is taking a scientific approach, both in terms of adding effective and reassuring measures as part of the passenger experience, but also in making testing widely available at the airport.
Fundamentally, Becker explains," we are not getting into this kind of contest: 'who's doing most'. We want to focus on measures that are really scientifically grounded, that are really necessary, and that help us to make things safe for our guests, and also for our crew."
From that starting point, Lufthansa is working on health and safety protection via three main "pillars".
The first is on the ground, and involves distancing, cleaning and implementing infection protection standards at airports. This is posing some interesting challenges, especially around the seemingly inherent human need to queue up the instant boarding is called. The airline, which was already doing strong work in contactless travel, is also focusing on expanding contactless and digital aspects of its operations.
Lufthansa's second pillar is on board the aircraft, where the airline is, like others, relying on HEPA filters, adapting its onboard service, tactically allocating seats where possible, boosting its cleaning and hygiene efforts, and focusing on — like boarding — the human factors around deboarding.
But the third pillar is where the airline is doing some of the most interesting and noteworthy work. It is pushing forward with a COVID-19 testing and vaccination strategy, partnering with a local medical company to make 59-euro testing easily available.
"We wanted to lower the hurdle for passengers to get these tests," says Becker. "We built up the first — and still largest — commercial test centre in the world, with the capacity of more than 20,000 tests a day. It's a fully digitalized service, also: you can register digitally, get your throat swabbed, and get your certificate digitally in your app."
This centre at Frankfurt Airport has conducted over 150,000 tests so far, and one is soon to open in Düsseldorf with plans to expand to the US and Canada, which are key markets for Lufthansa.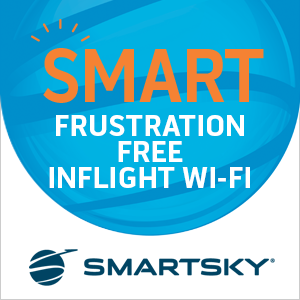 The test centre already offers priority queues for premium passengers, but "testing is a service for every customer," Becker is swift to note.
"For all the airport touchpoints that we have, we have differentiation for our top customers also: for security, at boarding, and this is what we also want to do for testing. The easiest part would, for example, be the premium line for first class or business class customers at the testing facility. This is what we already have."
"But I could also imagine, [when] introducing antigen tests, as long as the number of antigen tests is not that scalable, because that will be the case in the first weeks, maybe, before they can be produced on a big scale, maybe we only offer them for our premium customers," Becker suggests, highlighting that the benefits of faster antigen testing are greatest for passengers traveling the most frequently.
A big challenge to testing, whether PCR or antigen, Becker notes, is around "non-harmonized regulations and validation requirements. That's something that's really difficult for us in operations, but we have to take care of it. Every single country has different regulations, validation of tests, and needs for additional documents."
The International Air Transport Association is calling on governments to develop and deploy "rapid, accurate, affordable, easy-to-operate, scalable and systematic" COVID-19 testing for all passengers before departure as an alternative to quarantine measures.
But Becker is fatalistic about this issue: "You just need to accept, during the early stages of a pandemic like this, that not everything's harmonized. That's not fine, but that's not changeable."
Indeed, antigen tests, which can return results in around fifteen minutes, are not yet validated for immigration use. As the world's scientific understanding of the SARS-CoV-2 coronavirus that causes COVID-19 evolves, public health and immigration authorities must also ensure that their own standards evolve as well.
Main image credit, Lufthansa
Related Articles: