Canadian charter airline Nolinor Aviation is equipping its latest fleet of Boeing 737-400 with the lightest aircraft seat in the world. Made by Expliseat, the TiSeat E2 is 40% lighter than any other certified seats in the market, its advanced technology is offering optimal transport efficiency for Nolinor Aviation.
Game changing technology
The seat selected by Nolinor is the latest TiSeat E2 made by Expliseat. TiSeat E2 offers optimal transport efficiency by reducing the total weight of Nolinor's aircraft by 1.1 tons while keeping exceptionally comfortable seats with no comprise. The seat is equipped with 4.5'' recline and foam combinations for flights up to 7h. Thanks to its ultralight and long-lasting seat structure in titanium and carbon fiber, TiSeat E2 is offering the best performances in terms of comfort, aesthetics and ergonomics.
"For our new fleet of Boeing 737-400, we needed to give a fresh look to the interior of our aircraft while also improving performance. The solution put forward by Expliseat is perfect for us." said Marco Prud'Homme, President of Nolinor Aviation.
A better seat for a more efficient aircraft
The massive weight saving offered by TiSeat E2 is allowing Nolinor to modernize its fleet while increasing its competitiveness. First, facilitate operation on destinations where Nolinor is benefiting from additional aircraft performance or gain 1.1 tons of payload. Then, expand its commercial offer with new comfortable seats and lighten fleet that offer the best passenger experience and optimal aircraft efficiency with more range, less fuel as well as less carbon emissions.
"Our market shares in Canada are rapidly growing with more than 3,000 TiSeat flying on Dash 8, ATR and Boeing 737 aircraft. We are delighted to have Nolinor flying with our seats on the Boeing 737 aircraft. It demonstrates how our lightweight technology is a key asset for Airlines in Canada to improve their operations while decreasing their CO2 emissions." concludes Benjamin Saada, CEO Expliseat.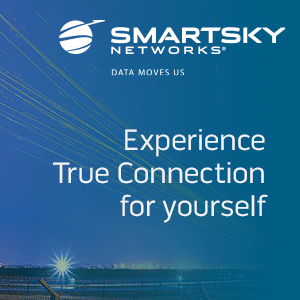 About Nolinor
Founded in 1992, Nolinor Aviation is an airline specializing in commercial charter flights with a fleet of a dozen Boeing 737s. Nolinor Aviation offers air services throughout Canada, the United States and several other destinations in the world, and stands out in particular for the safety of its equipment and services. Nolinor Aviation (ATAI code N5) is a private company.
About Expliseat
Expliseat combines high performance materials and innovative solutions to improve transport efficiency. Expliseat is the manufacturer of the lightest aircraft seat in the World; the TiSeat.
Seats made by Expliseat are certified according to latest aviation airworthiness requirements that include Head Injury Criteria (HIC) tests. TiSeats are available on multiple aircraft platforms including Boeing 737, ATR, De Havilland Dash 8, Dassault Falcon Jets and more recently the Airbus A320/A320neo family with a linefit market introduction expected in 2020.
In 2020, TiSeat is flying with 15+ airlines worldwide with great feedback and recognized benefits on both revenues and the environment. Massive weight saving on the aircraft is allowing, among others, to reduce fuel consumption with significative impact on CO2 emissions reduction.