The COVID-19 pandemic has changed the way our world works — and the world of work — in myriad different ways, including for people with the kind of jobs that require airline travel on business. Companies have dramatically increased remote working, sometimes under government order, or moved white-collar jobs from being office-based to being home-office-based.
The implications for commercial aviation are plentiful, and in time, when a COVID-19 vaccine is found, many of them might be positive: if people can live anywhere but need to come to the home office on even a semi-regular basis, that is likely to lead to differing levels of demand, but likely with higher demand for those lucrative company-funded fares.
And so to the airline lounge. Your author has long banged on about how the majority of lounges are missing a key trick when serving the modern business traveller: the "holy grail" of multifunctional seating and table surfaces that allows a passenger to charge multiple devices, have a tablet or laptop open, and have a plate or glass of something next to them while doing so, while sitting comfortably. For too long, lounge designers have largely precluded anyone who wants the latter aspect — comfort — from managing the former.
Lounge business centers have been a way to use dim and dark corners of a space, often featuring elderly computers of questionable hygiene (in terms of diseases both human and computer).
These machines are inevitably pushed aside or unplugged so people can use their own laptops while seated on office-style chairs or, even worse, tall bar-style stools where businesspeople perch like some sort of alternate-universe 1990s boyband about to launch into a key change.
If aviation is going to serve the new world of work, it needs to think very carefully about how it does so. What if we stopped thinking of it as a "business centre" and instead called it a "hotdesking zone", "work space" or something similar?
For a start, the space needs to be lit better. Whether intentionally or as a result of often being tucked away in a forgotten corner of otherwise decent lounges, business centers are often a bit grim.
Direct, indirect and task lighting all need to be considered — and ideally made adjustable to an individual user — while the soft furnishing kind of indirect lighting can also help with another bête noire of the business center, acoustics.
With all those desk-type hard surfaces, sound can often echo, so taking that into account is important, with acoustic dampening options relatively simple to both design in and to retrofit to existing spaces.
Next up on the wishlist: the fixtures and fittings. Passengers need multiple AC outlet plugs: at an absolute bare minimum two (for phone and tablet or laptop), with three increasingly needed and four welcomed by those who travel with both work and personal devices.
USB sockets can be useful, but the world is transitioning from USB-A to USB-C, the connector tongues inside both kinds of USB socket have a tendency to break a lot more than a simple AC outlet, and people are increasingly aware of the computer hygiene risks of plugging a device into an unknown USB socket.
(Speaking of hygiene, it should go without saying that these hard surface-rich spaces need regular disinfection and for antimicrobial wipes to be plentifully available.)
It should barely need to be said that wifi has to be fast and simple, but far too many lounges offer 2-3 Mbps and require an archaic sign-in or identification process. These days, aside from the need to download a couple of episodes of something to watch on the plane, it's reasonable to expect to be able to do a video call on lounge wifi.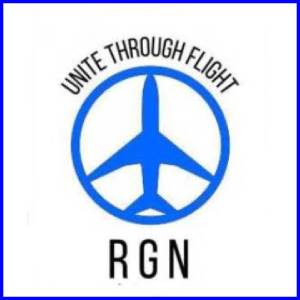 On which note: travelers need a space for video calls, whether that's a work Zoom or a FaceTime with the family.
The rise of people making on-speaker video calls was a problem before this pandemic, and with the ascendancy of video calls during and likely after this has to be a priority.
None of this is massively complicated, nor does it require a huge amount of capital investment. As lounges go, work zones are pretty space-efficient, and if of the cubicle variety can be very effective for personal distancing measures as well. The key is in designing and planning the way the spaces evolve.
Airlines and designers: over to you.
Related Articles: