The sharp decline in commercial flight operations amid the COVID-19 crisis has impacted both the sale of inflight entertainment and connectivity (IFEC) hardware to airlines, and the revenue gleaned from providing maintenance for the systems. Now the parent of IFEC giant Panasonic Avionics has put some color around the challenges.
In a fiscal 2021 first quarter earnings presentation, Panasonic Corporation confirmed that sales in its Connected Solutions segment – where its Panasonic Avionics business sits – took a hit, as the company observed a decline in both the sale of IFEC hardware and repair & maintenance services.
IFEC sales and MRO are just one facet of Connected Solutions. Osaka-based Panasonic Corporation also offers process automation, media entertainment (projector technology for events, for example), mobile solutions such as notebook PCs, and other technology within this unit.
The company said efforts to reduce costs in Connected Solutions – mainly personnel costs – could not offset the decreased sales in the segment for the fiscal first quarter. Specific to the IFEC business, Panasonic Avionics implemented layoffs at its Lake Forest, California campus earlier this year, as first reported by RGN.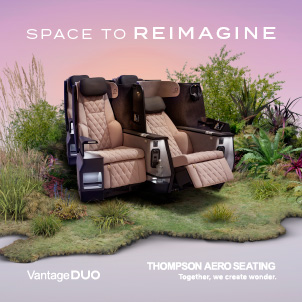 "Sales decreased by 27% to 185.3 billion yen from a year ago," said Panasonic Corporation in a statement referencing Connected Solutions.
"This is due largely to decreased sales at [Panasonic] Avionics, which was impacted by held-back investments of airline companies, despite favorable sales in mounting machines for servers and base stations in China. Operating profit [for the unit] decreased to a a loss of 16 billion yen from a year ago, due largely to decreased sales."
Overall, Panasonic Corporation reported a fiscal first quarter net loss of 9.8 billion yen ($93 million).
Its Panasonic Avionics unit has, however, secured some notable new IFEC contracts in recent weeks. On 13 July, it announced it has been selected by Middle East Airlines-Air Liban to provide IFEC solutions for 15 Airbus A321 family aircraft. And on 22 July, it revealed it is supplying IFEC for Air Tanzania's Airbus A220 aircraft.