Though Thai Airways' scheduled international flights have been grounded amid the COVID-19 crisis, and the carrier is restructuring through a bankruptcy court, its first class ground services at Bangkok Suvarnabhumi airport (BKK) are renowned: a personal buggy transfer to the lounge, an hour's massage in the Royal Orchid Spa, the extensive à la carte food and beverage menu, a private room all to yourself… it's certainly something.
As first class declines — and in a world where space and staff costs are different than at BKK — what parts of the experience can be replicated elsewhere?
To my mind, quite a few of them. Fundamentally, the benefit of this kind of ground service is around not having to mentally spool up and down during a connection. Normally, you'd spool up as you step off the plane into the hubbub of navigating yourself through an international airport, then spool down again in the lounge, then spool up again to get to the gate and board, then spool down again.
As a benefit, even in the context of first class problems, this sounds irredeemably bougie, but fundamentally having a more relaxing and easier journey is one of the key reasons why people pay big bucks for premium travel or invest loyalty in an airline for redemption upgrades. That's especially true in the premium leisure market.
The buggy waiting at the gate means that you can kick back and relax on your way to the lounge, where you don't even have to watch the clock because staffers are monitoring departure times. The escort to the gate and onto the plane, too, means that you don't have to think about it.
The delicious range of food and drinks is a delight that should definitely be given some attention, and I especially enjoyed the range of mocktails and juices available.
A virgin piña colada makes for a particularly refreshing breakfast drink after a red-eye flight, while the fun of drinking out of a whole coconut is a wonderful luxury that is, admittedly, not easy to replicate in colder climes. That said, it continues to astound me how few first class lounges offer interesting made-to-order juice and mocktail options, even where they have full-time bartenders and kitchens.
But not all the lessons from Thai's Bangkok first class ground services are worth replicating.
Its Royal Orchid Spa at BKK is a real luxury, and one that has been replicated to greater and lesser extents in lounge spas elsewhere. But in a COVID-19 world, this sort of high-touch service just doesn't make sense as an amenity for any class of travel.
Thai's lounge itself could do with some serious thought being given to its design. It essentially has two types of space: a main seating area and semi-private rooms featuring a two-seater sofa, some armchairs and a small desk with an all-in-one computer.
The concept of the semi-private rooms is a good one: privacy and quiet is a real luxury when traveling. The issue with them is that they're open both to the noise of the main terminal below and to the rest of the lounge, and there's no door to them, making it a little bit less private than it otherwise could be.
And the rest of the space is just really a bunch of serried ranks of chairs. They're nice chairs, but it's not exactly a premium experience.
With a relatively long layover — arriving in the lounge just before 8am and heading out at 5pm — I also found the nap rooms to be a little under-imaginative: I understand that a leather banquette is easy to clean, but the paper-thin economy-style blanket meant a chilly snooze.
There are, of course, other concepts to this sort of space: Cathay Pacific's cabanas in The Wing or the Retreat rooms in The Pier, for example.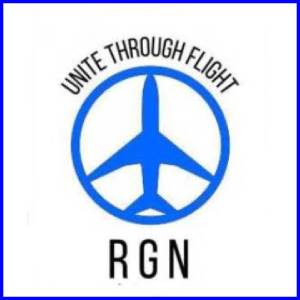 The lesson from here could be to integrate this sort of option into the main semi-private rooms, adding a bit of extra privacy and luxury.
The key to learning from this renowned set of lounge services is one of synthesis and synergy between the hard and soft product, it seems to me.
On the hard product side: how private can spaces be? How can non-private spaces be made equally luxurious? How can touches of luxury be integrated wherever possible?
And on the soft product side: how can passengers be helped not to have to spool up and down during their journey, how can services be designed to take out the stress of travel while ensuring passenger safety in a COVID-19 world, and how can relatively low-impact luxuries be integrated?
Related Articles: