Aligning with best practices from the Centers for Disease Control and Prevention (CDC), US airlines are requiring that customer-facing employees and passengers wear a cloth face mask over their nose and mouth throughout the air travel journey – during check-in, boarding, in-flight and deplaning.
The Airlines for America (A4A) trade group, which counts Alaska, American, Delta, Hawaiian, JetBlue, Southwest and United as members, and Air Canada as an associate member, notes that: "Carriers are working to implement this policy as quickly as possible."
Air Canada made face masks mandatory for all customers on 20 April. Delta, which will require passengers to wear masks from 4 May, says: "Face coverings will be required starting in the check-in lobby and across Delta touchpoints including Delta Sky Clubs, boarding gate areas, jet bridges and on board the aircraft for the duration of the flight – except during meal service."
Delta is to be lauded for providing clarity on whether customers are expected to wear masks while eating and drinking, as this is a common question being asked by travelers. American, meanwhile, says it will implement its face mask requirement on 11 May.
The CDC recommends that face coverings fit snugly but comfortably against the side of the face; be secured with ties or ear loops; include multiple layers of fabric; and allow for breathing without restriction. Cloth face coverings should not be placed on young children under age 2, or anyone who has trouble breathing or is unable to remove the mask without assistance, says the CDC.
On 28 April, JetBlue announced that its face mask requirement for customers will go into effect on 4 May. The New York-based carrier's crew members have already been wearing masks.
Pressed for clarity about its policy, JetBlue told travelers on Twitter that customers "with an underlying medical condition that prevents them from tolerating a face mask and small children who cannot maintain a face covering on their own will be exempt".
"Wearing a face covering isn't about protecting yourself it's about protecting those around you," says JetBlue president and chief operating officer Joanna Geraghty in a statement. "This is the new flying etiquette. On board, cabin air is well circulated and cleaned through filters every few minutes but this is a shared space where we have to be considerate of others. We are also asking our customers to follow these CDC guidelines in the airport as well."
In recent weeks, US lawmakers, consumer advocacy group Flyers Rights, and the Association of Flight Attendants-CWA pressured airlines to require passengers to wear masks. Senators Edward J. Markey and Richard Blumenthal, members of the Commerce, Science, and Transportation Committee, sent a letter to the US Department of Transportation and the US Department of Health and Human Services, urging the two agencies to immediately issue a rule requiring face masks for all individuals engaged in air travel during the coronavirus pandemic.
"We believe that a nationwide rule is required because air travel is an inherently interstate issue; public health decisions for this sector cannot be left to individual states. Moreover, in the absence of federal action, different airlines and airports have adopted conflicting policies that will undermine overall public health if they are not unified around a single, strong standard," wrote the Senators in their letter to Secretary Elaine Chao and Secretary Alex Azar.
But a rule for airlines now appears to be unnecessary. A4A says its member passenger carriers "will be voluntarily requiring" that customer-facing employees and passengers wear a cloth face covering.
"The safety and wellbeing of all passengers is the top priority of US airlines. The requirement to wear a cloth face covering during air travel is just one of the ways carriers are working to protect passengers and employees throughout this crisis," says A4A.
US budget operator Frontier says its face mask requirement will take effect on 8 May. In addition to the face covering requirement, Frontier has implemented a program that requires passengers to accept a health acknowledgement prior to completing check-in via the company's website or mobile app.
Frontier passengers are required to certify that neither they nor anyone in their household has exhibited COVID-19 related symptoms in the last 14 days; they will check their temperature before heading to the airport and not travel if they have a fever; and they will wash their hands/sanitize before boarding the flight.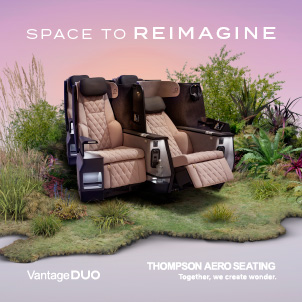 US carriers are not alone is requiring customers to wear face masks; many airlines around the globe have already implemented this policy. Emirates was among the first to do so at Dubai International Airport, saying last month that masks – and indeed gloves – are mandatory for all customers and employees. Thermal scanners are also monitoring the temperatures of all passengers and employees stepping into the airport.
Lufthansa says all passengers will be required to wear "a facial mouth/nose covering for use while on board" from 4 May.
"Furthermore, it is recommended that passengers wear this protective covering throughout their entire journey, for example, at the airport before and after the flight, and whenever the required minimum distance cannot be guaranteed without restriction," adds the German operator.
Related Articles:
Featured image credited to Jason Rabinowitz