It's not often in passenger experience that anything remains among the world's best for more than ten years. But during a recent trip to Australia, your writer was struck by just how impressive Qantas' first class lounges remain, more than a decade on.
Designed by Marc Newson, more lately of Apple Watch design fame and unveiled in 2007, they remain firm favorites not just of habitués, but of first class passengers — and, as a growing proportion, of the top-tier oneworld Emerald statusholders whose loyalty Qantas and its partner airlines hope to attract.
As appropriate to its role in the Qantas network, Melbourne is smaller than its Sydney counterpart, which is a massive cathedral-like space designed to feel like the inside of an airplane wing, ribs and all.
Like Sydney, the key features in the Melbourne lounge are the expansive windows, floor to ceiling, filling your eyes with the slow-moving fishbowl of an international airport's apron and, in Melbourne's case, beyond, to the greens and golds of the Victorian countryside, since MEL is much further outside its city than SYD.
The entrance into the lounge opens out from a small corridor with the welcome desk and a living wall, with the lounge spa just off to the side. This is smart design: the living wall and the human-scale space make for a one-on-one conversational feel with the lounge staff who welcome you, and you can take in the space you're entering with just a glance before being wowed by the feel of the lounge.
Qantas' spa, too, presently operated by Aurora Spa, is a delight, in a space that feels both generous and intimate. Nine 20-minute body, foot, hand, and face options are available, and it's a fabulous opportunity to escape the buzz and hubbub of the airport before relaxing in the lounge and heading to your flight.
The lounge doesn't try to overawe you on entering, and in a way it continues that understatement despite the wow factors of the iconic chairs, carpet, and Marc Newson design language. Spaces within the lounge are set apart cleverly, using bright red shaped plastic and high oak walls to both soften and divide.
The organic, out-of-focus feel of the hexagonally patterned carpet alongside the marbled stone flooring means that a space that could be very stark in its glass and stone doesn't feel that way. The retro design means that it hasn't aged in the same way that other spaces have, which is always a mark of good design.
Qantas is to be praised for the extent to which it has kept up the lounge, too. The low chairs, sofas and recliners — all the ones with headrests slide backwards in a very 'I want one for my house' sort of way — were in impressively good nick. That's partially thanks to the design, where the kick zone is both recessed and metal-coated, but also to maintenance: with that much leather I'm surprised that more wear wasn't visible. Many newer lounges are in far worse nick.
Lightning fast wifi of speeds almost unimaginable in 2007, too, is a clear upgrade.
The signature flippy destinations board, together with the massive windows overlooking taxiing aircraft, makes it unabashedly clear that this is an airport lounge. No faux-residential aspirations here: the effect feels a bit TWA terminal, a bit 1960s jet age, a bit Emma Peel, a bit just plain cool.
A further sign of stability comes with the salt and pepper squid, famed in frequent flyer lore as the thing to order from the Neil Perry-designed menu. Perfectly crisp, perfectly cooked, and perfectly paired with the green chilli sauce and aioli, they're a go-to the moment you sit down and order your drink, before you've even looked at the rest of the menu.
And what a menu it remains — and evolves. Changing seasonally, even those frequent flyers whose visits are truly frequent as they shuttle back and forth to Asia on high-priced tickets, will likely find something they'd love to try.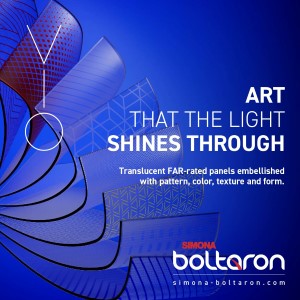 The wine list, too, showcases the very best of Australian wine plus some classic French Champagnes and a full bar.
But the crowning glory, as ever, is the pavlova in a glass, creamy and crunchy and fruity and just sweet enough, topped with some delightfully whimsical candy floss.
Qantas has a true winner in this lounge. It's stylish, it's architectural, it's unashamedly aviation, it's designer-y enough to make it feel premium but not to the exclusion of practicality — although I could wish for some movable tables to pull up to the chairs and sofas to be able to use a laptop or tablet hands-free — and it still impresses, twelve years later.
Cathay Pacific provided access to the Qantas first class lounge as part of a media ticket.
Related Articles: