Satair and Honeywell Aerospace have signed an agreement to distribute Honeywell's JetWave™ high-speed in-flight connectivity system to a wide segment of the global business jet market.
JetWave is a powerful communication system, which operates and communicates with the Inmarsat satellite network to deliver high-speed internet into the cabin to connect multiple devices. It allows travellers to keep in touch with their business teams, stream live TV and join video conferences to give global connectivity from take-off to touchdown. Satair will be distributing JetWave to the EMEA and India based Honeywell Dealers, as well as Part 145 MRO and repair facilities that will undertake the installation work and are not part of the Honeywell network.
Because Satair has invested in a large pool of full ship sets of JetWave stock and will hold a certain inventory level of all Honeywell JetWave components, it will be able to offer immediate delivery to give an enhanced service to ease the management of the installation.
This new agreement with Honeywell Aerospace for the business jet market, builds on several other product lines that Satair also distributes to this sector. This includes the global management of the ADS-B Out upgrade programme on Honeywell Primus-equipped business aircraft and the global distribution of several Honeywell Sensing product lines.
Allan Riis, Business Development Director, Satair commented: "We are delighted that Honeywell continues to trust Satair to deliver great service to the business and general aviation market. We now have dedicated Single Point of Contact (SPOC) order desks for Jetwave and other business aviation products and we see Jetwave as part of a continuous journey by Satair into the important business and general aviation market.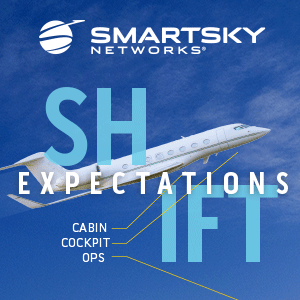 Raghed Talih, Director, Middle East and Turkey, India & Africa , Honeywell Aftermarket services: "We are very pleased to further expand our relationship with Satair, and our history of collaboration especially on the Primus and ADS-B mandate program has demonstrated that Satair is a proactive and likeminded partner when bringing our products to market."
About Satair
Satair is a global company and world leader in the commercial aerospace aftermarket. The company supports the complete life cycle of the aircraft with a full and integrated portfolio of flexible, value adding material management products, services and tailored support modules across all platforms. As a key part of Airbus customer services, Satair has exclusive or primary distribution arrangements for aerospace component manufacturers, and supplies parts to multi-fleet customer airlines and MRO companies. It also fulfils the material service support obligation for the in-service fleet of more than 7,000 Airbus aircraft.