Air Senegal has selected SITAONAIR to deploy its best-in-class high-speed inflight connectivity (IFC) on its new-generation A330neo fleet – making Air Senegal the first airline on the African continent to activate GX Aviation passenger connectivity onboard.
With a growing demand for connectivity from Africa's young population and a change in the overarching aviation landscape, Air Senegal's new inflight connectivity offering comes at a crucial moment for economic growth. SITA Air Transport IT Insights figures show that 90% of the world's airlines plan to have major wireless inflight connectivity programs in place for enhanced passenger experience by 2021, indicating a prominent shift towards global connectivity as standard.
Senegal's new flag carrier is ambitious to expand its footprint by connecting 2 million passengers on routes between Dakar and Paris, and drive innovation in the West African market. Air Senegal appointed SITAONAIR as the Inflight Connectivity service provider best-placed to support its goal by pioneering its connected passenger experience.
Under the deal, SITAONAIR is activating its market-leading Mobile ONAIR and Internet ONAIR inflight connectivity solutions – via Link ONAIR over Inmarsat's GX Aviation network – across Air Senegal's new A330neo. Following the launch of its first commercial flight in February 2019, passengers can now enjoy cutting-edge cabin connectivity across Air Senegal's Business Class, Premium Economy and Economy offerings, on routes connecting West Africa with Europe.
With SITAONAIR's Internet ONAIR solution over GX Aviation, Air Senegal passengers can access a personalized and seamless inflight connection, keeping them connected with their digital lives, business and loved ones as they fly. In another breakthrough deal for the African market, Mobile ONAIR will give passengers a seamless mobile connectivity experience, providing them with the opportunity to make calls and send texts from the air, just as they would on the ground.
David Lavorel, SITAONAIR CEO, says: "We are pleased to support and pioneer the inflight connectivity landscape, in what is a growing innovation area in Africa. SITAONAIR's knowledge and expertise, both in establishing aircraft connectivity in burgeoning markets and in working alongside African telecommunications organizations and governments, makes us perfectly placed to enable all of Africa's airlines to realize their connectivity ambitions. Our telecommunications experts have been at the heart of the significant work done with regulators and we look forward to advancing further for the benefit of the region."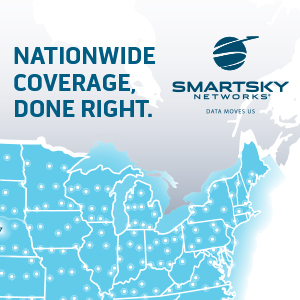 Philippe Bohn, CEO of Air Senegal says: "We at Air Senegal are extremely proud to say we are leading inflight innovation in Africa's aviation industry, and delivering, thanks to our carefully-considered partnership with SITAONAIR. With our new A330neo fleet, we can connect passengers from Europe with the heart of our country within six hours. These passengers have high standards, needs and expectations when it comes to inflight connectivity and Air Senegal is ready to empower them, thanks to SITAONAIR's support and solutions."
About SITAONAIR
SITAONAIR is the air travel industry's trusted connected aircraft service expert, powering innovation with recognized expertise and future-proof solutions. With our unrivalled industry-backed heritage, SITAONAIR delivers the promises of the connected aircraft, empowering 400+ airlines, 60+ ANSPs and 17,000+ aircraft to navigate the complexity of connectivity with our best-in-class solutions and services for passengers, cockpit and cabin crew, flight operations, aircraft big data and air traffic management. We believe that embracing a digital shift will reinvent the operation of aircraft, flight and on-board experience – making it safer, more efficient and enjoyable.
SITAONAIR is a subsidiary of The SITA Group, the communications and IT solution provider that transforms air travel through technology for airlines, at airports and on aircraft.