New technologies, space constraints and cost reductions via self-service options are driving airports to innovate in how they allocate and operate checkin spaces, while airlines' increasing desires to differentiate themselves and their brand from the competition. Designing shared-use checkin spaces, especially in premium classes where airlines are competing strongly, is a complex effort.
Yet during a recent visit to Melbourne, Runway Girl Network was struck by the way this Australian airport is designing and managing its transition from traditional banks of desks fronted by snaking tensabarriers to self-service and shared-use spaces, and sat down with Melbourne Airport Chief of Aviation Simon Gandy to learn more about how the airport and its partners designed this new space.
"Melbourne Airport is growing at a rapid rate, in the past financial year we welcomed 36.7 million people and that number is forecast to rise to almost 70 million people by 2038. To cater to our growing passenger numbers we will continue the roll out self-service check-in throughout majority of the existing hall and future expansion areas," Gandy explains.
Melbourne's single international terminal has one relatively wide checkin hall space as a passenger enters from the elevated drop-off zone, and redevelopment is currently progressing from left to right as travelers enter the space. "Our international check-in hall will also undergo a full transformation with more self-service zones, bag tag only kiosks, integration of biometrics and passenger tracking. We have a current roadmap for airline transitions up to 2023," Gandy says.
The shared-use self-service areas feature self-service kiosks, automated bag drops (in roughly an 8:1 ratio) and customized hybrid desks that can be either self-service or staffed according to the airline's desires, largely based on customer profiles, cost and premium cabin service levels. Self-service zones are being opened in phases, with the latest section (counters L) unveiled three months ago.
Airlines and passengers share the benefits, with Gandy citing the removal of queues, lower transaction times during checkin and bag drop, clearer pathways for customers and customers gaining sense of control over the process as key wins for travelers.
There are challenges, however. "Travelers that have never used a self-service check-in zone often require some guidance, and thanks to the new layout, airline staff can now roam the area and assist where it's needed," Gandy notes. "The increased interaction between the customer service agent and travelers has been one of the real benefits. Instead of being stationed behind a desk, airline staff can help their travelers anywhere in the zone. Airline and handling agent staff have needed to adjust to the new style of interaction, however the feedback has been very positive."
The airport has been working hard in planning and designing the new systems in order to gain that positive feedback. Transition plans for individual airlines include understanding their operating model, learning and predicting their customer flows, delving into their systems and applications, determining how to handle exceptions, and a full testing and training program.
"As with all of our aviation developments it is critical that we engage early with our customer airlines and their representative handling agents, particularly for integrating with their systems and processes. From a design perspective, we work closely with the airport community both locally and at head office level. Melbourne Airport established a check-in consultation committee to ensure the design was fit for purpose and requirements gathered from our customers," Gandy says.
A key design element is branding, particularly for premium carriers like Cathay Pacific and Singapore Airlines, which serve Melbourne extensively and have strong premium class checkin space differentiation at their home airports, in the context of both low-cost airlines and carriers with less aspirational brands using the shared self-service checkin zones.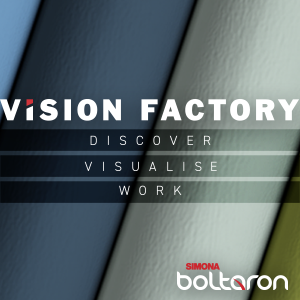 "We have had a really strong uptake in use and currently have seven airlines using our self-service check-in zones including United Airlines, Cathay Pacific, Singapore Airlines, Virgin Australia, Fiji Airways, Jetstar & Air New Zealand," Gandy says. "We also have a number of airlines in transition development now."
Negotiating these differences at a major outstation is complex but has proven effective for Melbourne Airport, which offers a variety of assets for airlines to use in their brand design: vertical display pillars to show which cabin goes where, large digital screens for the main airline brand, and branded screens at kiosks, bag drop, and the counter that bring an airline's brand into the space.
And it's not over: the airport makes certain it reviews the design of each space after its redevelopment to learn what worked and what needs improvement for the next redesign.
Related Articles: