Departing for a nearly 14-hour flight just after midnight is no one's idea of a good time but when there's a full-flat seat and hotel-branded bedding involved, suddenly the daunting journey seems more than manageable. Add in tasty meal options, the calming scent of Bulgari, and a fully loaded inflight entertainment system, and 14 hours may actually not be long enough.
These perks, and more, can be found in business class aboard Hainan Airlines' 787-9 Dreamliner during its nonstop flights from Los Angeles to Chengdu and from Chongqing back to Los Angeles.
What's immediately noticeable about the business class of these planes is that the seats are in a 2-2-2 layout but they are simply very wide and plush bright red in a forward-facing pattern. They are not pods.
Initially, this was surprising since pods are the more favored seating options in premium classes but throughout the flight, not being stuffed inside a can within a can actually felt more freeing.
Yes, these seats mean you'll sacrifice some privacy as there are no dividers, but as long as you're not in a window seat you won't have to worry about bothering your neighbor when you step out to the loo.
That said, Hainan is in the process of unveiling a Cirrus 3 herringbone all-aisle access layout for business class on its 787s but it seems to be mostly on aircraft traveling within China.
Still, these "old" seats lie completely flat and are bedecked with Sofitel Hotel bedding which is amongst the nicest bedding offered on an airplane.
The flight attendants, nattily dressed in new Lawrence Xu uniforms which consist of floral embroidered cheongsams for women and mandarin collars on neutral jackets for men, take their time performing this turndown and it is a real treat. Passengers are also given pajamas to change into (and keep) as well as slippers. When the seat is not in bed mode, there's a little ottoman and storage cubby to store belongings in. Controlling the positions of the seat is super easy to do from the console next to the seat and there's even a massage button.
Drinks, nuts, menus, and warm towels are all presented to passengers before takeoff and once in the air, flight attendants are ready to take the first of two meal orders. These menus are comprehensive, offering both Chinese and Eastern meals, as well as the option of an "Express" meal for passengers who want to eat quickly and then fall asleep. Throughout the flight, passengers can ask for a variety of snacks and drinks.
The inflight entertainment system is set within the seatback of the seat in front of you (it's the armrest for the bulkhead seats) and controlled via remote in the console on the right side of the seat.
Working the remote was easy and the content within the IFE was expansive featuring movies, TV shows, games, and music, plus these seats come with Bose noise-cancelling headphones. However, when in a reclined position, the screen seems very far away and can be difficult to see. Make sure to bring your glasses.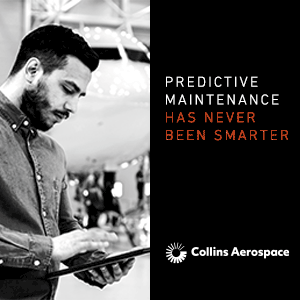 Free Wi-Fi was also offered on the flight, but there are often issues with slow speeds and restricted websites per the Chinese government's orders, i.e. all social media. Fortunately, there is a USB port for charging your phone.
As for the toiletries kits, these are stocked with Bulgari's White Tea moisturizing amenity line. Even the pouches themselves are Bulgari. Bulgari hand soap, lotion and eau du toilette is also found in the lavatories which made this flight not only one of the most relaxing long-haul flights but one of the sweetest-smelling too. And for an added dose of sweetness, small boxes of Godiva chocolates are handed to guests before they deplane.
Hainan has some tough competition for its long-haul routes to China but it is a well-deserved five-star rated airline, thanks in large part to its friendly service and soft product goodies. One drawback is that there isn't often a dedicated Hainan lounge for business class passengers at the airport, but rather shared lounges which can make the lead up to the flight seem a little less glamorous. Fortunately, that all changes once you step aboard.
Related Articles: