Spafax, one of the world's leading providers of media, entertainment and content marketing services to the airline industry, today announced that it has been selected by Air China to exclusively license and curate its Hollywood movie selection, as well as working together on all other video content. The parties formalized this partnership by signing the letter of intent at the inaugural China International Import Expo held in Shanghai.
Spafax also announced the opening of a new office and team in Beijing that will serve in support of Air China.
The WPP Group through its Tenthavenue and Kinetic subsidiaries have built up a strong multi-year working relationship with Air China, and have been invaluable in assisting Spafax to quickly establish a local presence.
Prior to the signing ceremony, Tenthavenue China Vice President Lance Liu and Spafax Account Director Jason Hau took part in a press interview. When asked for comments on the collaboration, Hau remarked:
"Our primary role is to work with Air China as their Content Service Provider to license the best Western and Asian entertainment content for their inflight entertainment systems. Additionally, we will work to develop a comprehensive content strategy and continually find ways to further improve the passenger experience onboard in order to elevate Air China's in-flight offering."
He Zhigang, Deputy General Manager at Air China Media said:
"In our view, Spafax are the leading global CSP and we're thrilled to be partnering with them to deliver a top notch entertainment experience on our new aircraft and across our fleet."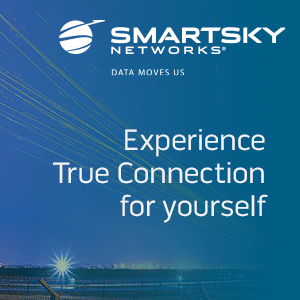 Niall McBain, Chief Executive at Spafax said:
"Air China is a market leader and creates a unique flying experience for its customers. We're honoured to be their CSP of choice when it comes to entertainment."
Spafax proposed the tagline of "Extraordinary journeys, Inspirational content" for the in-flight entertainment after the signing ceremony, hoping that the content they provide with inspire passengers as they go on an extraordinary journey with Air China.
About Air China
Air China is China's sole flag carrier and a member of the world's largest airline alliance, Star Alliance. Air China is China's largest airline by brand value (estimated at around RMB 145 billion in June 2018, according to World Brand Lab) and is a market leader in air passenger transportation, air cargo and other aviation services.
About Air China Media
Air China Media is the media arm of the China National Aviation Holding Corporation. Air China Media is responsible for all media service, including but not limited to, in-flight entertainment systems, on-board network platforms, brand management, advertising and media buying, public relations management, copyright management, promotion and production work.
About Spafax Group
The Spafax Group is one of the world's leading providers of media sales, entertainment curation and content marketing. Originally founded to serve the airline market, Spafax Group companies now support a wide variety of leading brands around the world.  Current clients include Air Canada, American Airlines, British Airways, Cathay Pacific, Delta Air Lines, Emirates the Lufthansa Group, Mercedes-Benz, Singapore Airlines and many others. The group is headquartered in London with over a dozen offices around the world. Spafax is a Tenthavenue company and under the WPP Group.