Airlines looking to provide lounges for their frequent flyers, business and first class passengers, or travellers looking to spend a bit of ancillary revenue on luxury have had three options to date: an own-branded lounge, a contract/partner space, or an alliance lounge. No longer, with the arrival of a new breed: the "Home Of" lounge. But let's talk about the status quo from a PaxEx design perspective first.
Own-branded lounges are, from the passenger experience perspective, usually the most desirable for an airline. Carriers can design the space to match their onboard passenger experience, bring a little taste of home to an outstation, add their own systems to assist passengers with their bookings, and take more control of the entire traveller journey. The problem, of course, is cost: airport real estate is expensive, and while it may make sense for, say, British Airways to have a New York JFK lounge given the hourly shuttle service the airline operates, it may well make less sense at a location where it has one or two daily flights.
In that case, most airlines will take a contract lounge, operated either by an alliance partner — in which case it's all a bit simpler and more familiar to travellers — or by a third party, which can either be an airport, ground handling agent, or other operator.
The problem with contract lounges is that they're almost never as good as an airline's own offerings, and rarely have an airline staffer stationed within them to assist.
Some airlines have tried to add soft product for their own passengers, paying extra to have a little bit of luxury or signature PaxEx thrown in, but this is rarely overwhelmingly successful.
That's why the global alliances started making alliance lounges. The problem is that, rather by design, neither oneworld, SkyTeam nor Star Alliance have particularly strong brands, let alone aesthetics.
Let's throw it back a decade to the Star Alliance lounge in Heathrow Terminal 1, which opened in 2008 as a boring grey-brown-blah corporate yawnfest, punctuated by freezer-to-fryer catering, and has not been resurrected at Heathrow since closing T1.
Alliance lounges have improved: SkyTeam's at Heathrow is aging but still decent, while both the oneworld and Star Alliance lounges at LAX are also good, but none of them matches the best lounges of the best airlines within the alliance.
And so to the fourth way. Almost as if it were coordinated, Etihad Airways and Virgin Australia are both working with No1 Lounges, the UK-based operators of relatively funky and innovative lounges, to create lounges that will contain design DNA — and indeed branding with names — of the two airlines, but also open their doors more formally to other carriers.
"The House, home of Etihad Airways and other leading airlines" might not be the snappiest moniker, but it's clear enough: the space comes from Etihad, but is open to everyone.
"A bold, contemporary and aspirational experience which will continue to deliver and exceed the service, hospitality and interior design expectations of the airline's discerning customers" is planned, which seems to build mostly on the investments that Etihad has made since its rebrand earlier this decade.
Meanwhile, Etihad's partner Virgin Australia is opening new lounges as part of its divorce proceedings with previous partner Air New Zealand, which now sharing its lounges with Qantas. Its three Australian lounges — in Sydney, Melbourne and Brisbane — will be in partnership with No1, and will be branded as "My Lounge, home of Virgin Australia" in Brisbane.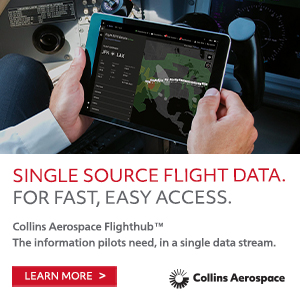 At Sydney and Melbourne, we come back to Etihad, whose excellent but overkill-in-times-of-belt-tightening lounges, clearly displaying the Etihad "Facets of Abu Dhabi" brand, will seemingly be rebranded "The House", reading between the lines of Virgin Australia's press materials and seeing the obvious branding in the glossy snaps.
From a design and brand perspective, it's not clear how much co-branding Virgin will have, nor, indeed, how much co-branding there will be for Etihad. The Emirati carrier was keeping its cards close to its chest, saying that "the project begins at London Heathrow" but that "the scope of the new lounge brand may be expanded to include other lounges."
The marketing spiel promises "stylish new design aesthetics and service enhancements" and "unique branded experiences for its international passengers", so it may well be that the lounge PaxEx proof will be in the soft product pudding.
Related Articles: