Flying on Delta One from JFK to LHR on an Airbus A330 was all about form and function over flair, a buttoned-up way to fly premium with the occasional indulgence. Simply put: business class is all business here, but there is some fun to be had before departure.
Delta Air Lines first introduced its Delta One experience from New York to London earlier this spring (an upgrade from the BusinessElite product) offering fully-flat seats with Westin Heavenly bedding, chef-curated menus, adorable TUMI kits packed with Kiehl's toiletries, and a comprehensive Panasonic inflight entertainment system.
Given that the flight is a relatively quick jaunt – about seven hours – you'll have to get to sleep right after takeoff in order to make the most of these inflight luxuries. But what's the fun in doing that?
The Ticket: I had booked the flight using a combo of Delta SkyClub miles and Virgin Atlantic Flying Club miles since Delta and Virgin Atlantic have a codeshare agreement. I had to buy some of the Flying Club miles through American Express Express points.
The Seat: The seats on this A330 are in a 1-2-1 reverse herringbone configuration and I selected a window seat on the left. Navy blue and grey are the dominant colors of the pods, with navy blue leather on the seats and on the trim surrounding the shell.
The seat does indeed lie very flat and I slept about four hours on the way to London. The bedding is super comfortable too. Overall, the seat was functional but it didn't feel luxurious.
The Amenities: As mentioned, the seats come with glossy black mini-TUMI hard shell cases with Kiehl's toiletries, specifically moisturizer and lip balm. Also packed in are hand "cleanser", eye masks, socks, tissues, ear plugs, and a toothbrush and toothpaste.
The IFE: Delta Studio, the airline's inflight content package, doesn't mess around. There are over 1,000 movies, TV shows, songs and games to entertain yourself with. Plus, each Delta One seat gets a pair of noise-cancelling headphones to better hear the movie with.
The Food: This flight menu was created by Union Square Hospitality Group, a popular NYC-based restaurant and bar group. Their biggest claim to fame is probably creating Shake Shack, but they've also got a few Michelin-starred and James Beard winning restaurants under their umbrella.
Obviously, the chefs drew from these fine-dining establishments to pull together the Delta One menu. I selected the baby romaine salad with delicata squash and the three-cheese cannelloni for my meal but had to pass on dessert. Funnily enough, I had Shake Shack in the airport before my flight. Which leads me to…
The Perks: The most fun in flying Delta One was actually on the ground at JFK with the Delta Sky Club Lounge, specifically the Delta Sky Deck within Terminal 4.
Open seasonally, the rooftop terrace allows you the chance to get some fresh air in between flights and to do some plane spotting. And of course you can bring your food and rosé out here too.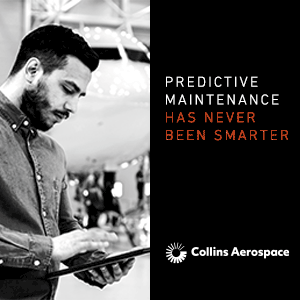 Another fun perk of the Sky Club is being able to use your Delta Sky Miles for a massage in the Asanda Spa.  It's done in a massage chair but it feels just as nice as laying down on the table.
The spa also offers facials and a Deepak Chopra-created meditation session. You can book when you arrive or if your timing is tight, you might want to schedule in advance. I had a five-hour layover from Los Angeles, so anything was possible for me.
The only downside to the Delta Sky Club Lounge is that the food presentation is a rather small buffet style for a ginormous lounge. I tried the pho that they had on offer but was a little sketched out by the buffet utensils.
Also, the place gets very crowded as it's so big. Ultimately, I left the packed lounge for ShakeShack next door.
Related Articles: