Anyone who happened to catch last year's fun and funky heist flick Logan Lucky knows that Oscar-winning multi-hyphenate Steven Soderbergh (Traffic, Erin Brockovich) has returned to his indie roots with a flourish. And though his latest effort, the micro-budgeted Unsane is far from perfect, the fact that the entire film was shot on Soderbergh's iPhone 7 Plus proves that Lucky was no fluke and gives Unsane some serious film geek street cred to boot.
Sadly, however, looking good and actually being good are two entirely different things. And though Unsane has some really great little scenes and features some serious scares in spots, the story ultimately runs out of steam midway through and it's all downhill from there. Which is sad, really, because the trashy, B-movie vibe that Soderbergh fosters from the get-go with the film's in-your-face iPhone vérité is ultimately wasted on a way-too-predictable story that ends with few surprises.
That said, Unsane does have its moments, and most of them are due to the compelling lead performance of Emmy-winner Claire Foy (The Crown) who gives a perfectly calibrated is-she-or-isn't-she crazy star turn for the ages. Which is no easy feat in a bigger budgeted film but downright amazing in a gritty little thriller like this where Foy is doing almost all the heavy lifting in every scene she's in.
Recently relocated to a new job and city from Boston, Sawyer Valentini (Foy) is, despite outward appearances, deeply haunted by her past. Seeking the advice of a therapist, Sawyer confesses to sometimes feeling suicidal and quickly finds herself locked up, against her will, in the psych ward of the Highland Creek Behavioral Center.
Sharing a communal room and, eventually, head space with a handful of seriously disturbed patients, Sawyers demands that she be released. But her violent outbursts and crazy-sounding conspiracy theories only solidify the resolve of the staff to keep her there longer. And though Sawyer eventually connects with a fellow patient named Nate (played by SNL's crazy-good Jay Pharoah), who seems to genuinely believe that she doesn't belong at Highland Creek, once Sawyer spots her former stalker (and the source of her recurring nightmares and debilitating anxieties) working as a nurse in her ward, all bets are off.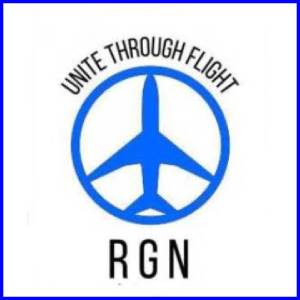 The movie features strong supporting turns from Juno Temple (Atonement, Far from the Madding Crowd) as Sawyer's troubled bunkmate, Violet, and Oscar-nominee Amy Irving (Carrie, Yentl) as Sawyer's concerned mother, Angela. The only real weak spot, unfortunately, is Joshua Leonard (The Blair Witch Project, Togetherness) who plays Sawyer's stalker, David. Leonard plays David as so obvious a baddie that we know he's who Sawyer thinks he is from the minute he appears onscreen. And in a movie that plays fast and loose with Sawyer's reality versus actual reality, that's a huge problem.
Literally any tension the film had before David came along is gone the minute we realize who he is, and since the scares in Unsane are mostly kept afloat by not knowing what the hell is happening half of the time, when we figure it out, the air goes out of that balloon pretty quickly.
That said, there are definitely worse scary movies playing in-flight this month – yeah, I'm talking to you, Hereditary! – so, if you're looking for something a little dark and edgy for Halloween week, this might just be the treat you're looking for. Even if you figure out Unsane's trick long before the rest of the characters in the film do.
Now playing on select Thai Airways, Iberia, and British Airways flights worldwide, Unsane is also available via streaming at Prime Video, Google Play, and iTunes.