The forthcoming introduction of a brand new British Airways Club World seat is arguably the most anticipated premium seat currently under development. Though the airline has kept nearly every detail under wraps, what we do know is that the seat will premiere aboard the Airbus A350-1000 in 2019, and will likely feature direct aisle access for every passenger.
Having debuted over two decades ago as the world's first lie-flat seat in business class, the Club World hard product has since become stale. However, BA has made some minor changes over time, including improvements to the IFE system, food and beverage, and most recently, true glassware. But the biggest new upgrade is the addition of bedding provided by The White Company.
Upon boarding as a Club World passenger, you will find a large grey canvas bag at your seat. Each is wrapped in thin plastic and contains a seat pad, a quilted duvet, and a thin blanket.
You'll also find a large, thick pillow which covers the width of your seat. This is where you encounter one of the major faults of the current Club World hard product design – where does one store all of these things? The only seat-side storage on most Club World seats is a small drawer on the floor, but it isn't nearly large enough for all of these bedding items.
In my opinion, perhaps it would be best if the bedding were provided following take-off, when passengers would not be required to find storage.
Starting with the seat pad, I felt it was very thin; and it only covered the area from the footrest up to the upper torso area. Having no way to secure the pad to the seat, I found that it had slipped and nearly slid completely off the side of the seat as I slept and moved around for comfort.
The quilted duvet is the next layer, and is among the most comfortable blankets I've ever been offered on a plane. Its size is ample to cover both the length and width of the seat, and kept me quite warm.
The top layer is a thin blanket, which probably would have been suitable enough on its own, being the warm-natured person that I am, along with the lack of personal overhead air vents at my seat. But I couldn't resist the comfort of the duvet, and found myself putting the blanket off to the side.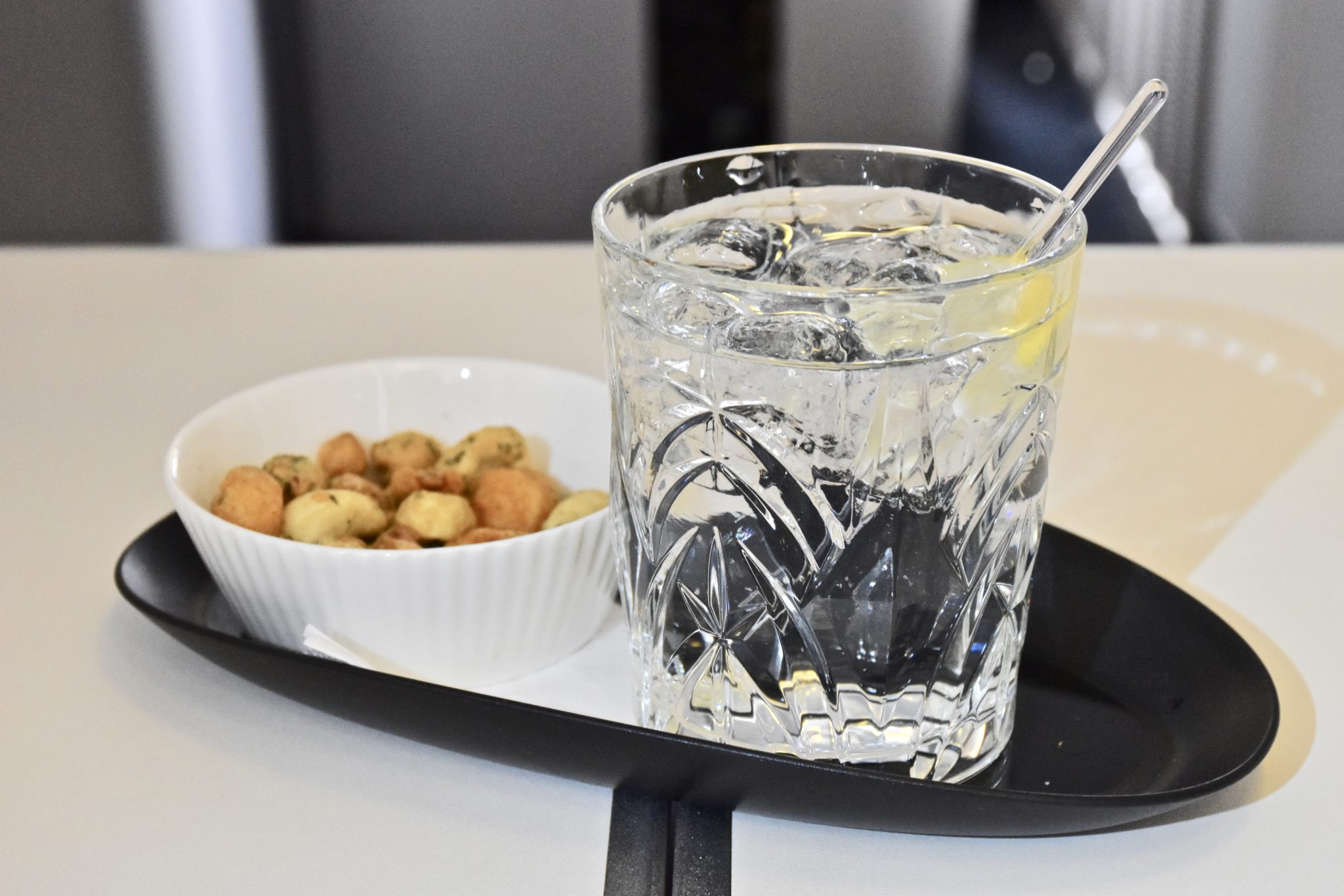 Cocktails such as this gin and tonic are now served in new etched glassware in BA Club World. Image: Paul Thompson[/caption]
Editorial Disclosure: The author experienced the updated Club World product on two transatlantic flights: BA212 (Boeing 777-200, BOS-LHR) on 1 October, and BA219 (Boeing 747-400, LHR-DEN) on 4 October. BA covered the cost of travel, lodging, and some meals. All opinions and accounts of the author's flights come solely from the author, under no obligation or influence from BA.
Image Gallery:
Related Articles: