The skies are becoming crowded and expected to become more difficult to manage as passenger numbers rise to 7.8 billion by 2036, according to IATA. Climate change is also taking its toll on aviation, with rising temperatures and massive storms delaying take-offs, changing flight paths, and leading to mass flight cancellations.
These dynamics add layers of complexity to flight planning that will push airline resources and staff to their limits, and try the patience of travelers around the world.
Seeking to stay ahead of the turbulence is Lufthansa Systems, which provides digital tools that give airlines a full view of flight operations from route analysis to flight planning, flight management and fleet performance statistics. The tools can help calculate and manage the costs of a specific flight, help monitor fuel burn and find the most cost-effective flight paths, or even make recommendations on the viability of new routes.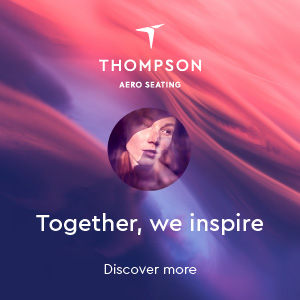 Development teams behind Lufthansa Systems' so-called Lido/Flight 4D flight planning suite, Lido/Navigation solutions, and Lido/Performance calculation systems are working in tandem for continuity of information and holistic flight and disruption management. They also integrate with other Lufthansa Systems platforms like crew management to give a complete picture of flight conditions, optimizing operations and resource deployment.
This helps to ensure airlines are ready as and when air space management and regulatory authority actions push change. "Authorities continue to publish more NOTAMs, AIP changes and Traffic Flow Restrictions," Rafael Sander, senior product consultant Lido/Flight 4D at Lufthansa Systems tells Runway Girl Network.
For example, there was a 25% increase in the number of Traffic Flow Restrictions issued over the past 12 months, compared to the previous 12-month period. From May 2017 to April 2018, there were 1.93 million NOTAMs (Notice To Air Men) issued, and NOTAMs increased by 20% in 2018 compared to 2017. Weather patterns are also having an effect. NOTAMs were 25% higher for the 2017/2018 winter season, when compared to the previous winter.
By integrating the Lido and Flight 4D, Lufthansa Systems is focusing on the big picture and helping airlines keep up with changes on the ground and in the air. While the systems work without inflight connectivity, they are more powerful and agile when they can exchange live updates.
Obviously, we've heard a number of systems suppliers make similar arguments in favor of connected aircraft operations. But when one considers the dynamics of weather and traffic patterns, as well as the benefits of live aircraft health reporting, the arguments make sense. Yet airlines still hesitate to make the leap to live. Frederic Loisy, senior business developer Lido/Navigation at Lufthansa Systems tells RGN, "It boils down to making the business case."
Loisy compares the process to airlines warming up to the notion of Electronic Flight Bags (EFBs), understanding how they could put those tools to work for more efficient operations. Like other things in aviation, once the leading few innovators begin to reap the benefits of a resource, others quickly follow suit. But Lufthansa Systems believes that airlines will need to view inflight connectivity as something more than a passenger experience perk or even an in-the-air service.
"Airlines need to understand that connectivity as a resource is something that will be shared – with maintenance, and all other departments including dispatchers and finance – all will be using the resources," says Loisy. How they use the resource of IFC can vary, depending on the fleet and airline operating model. "There are no two airlines that operate in exactly the same way. They will use the asset in different ways – open their eyes on how to best use the full potential of the connectivity solutions offered by the providers."
But regardless of their model and operations, all airlines will fly in the same (or very similar) skies. As tail winds change, they will need more advanced digital systems to maintain their momentum.
As Dr. Bernd Jurisch, who last year became head of the Lido product lines at Lufthansa Systems has said, the days of paper maps and dispatch guess-work are over. "Digitalization is affecting the entire aviation industry. We see this in the flight planning and navigation process in particular. Everything is becoming increasingly dynamic and data-driven."
Related Articles: