As the dog days of European summer turn into the cooler days of autumn, let me tell you a story about how a trip redeeming frequent flyer miles made me less loyal, rather than more loyal, to an airline. The airline is British Airways, the trip is a return from Lyon to London Heathrow, and the story begins at Lyon St Éxupery, the airport serving France's second largest metropolitan area.
My first interaction on the journey with the airline was, like many frequent flyers, via Twitter direct message. With the latest terminal expansion and renumbering at Lyon, British Airways' terminal numbers in email and those published on the airport's website did not match up, and I wanted to be sure where to head. With BA's wait times on the phones legendary, I dropped the airline a DM.
This seemed like a relatively simple request, but it took multiple messages over a matter of hours to clear up which of the terminal buildings held BA's desks. British Airways' customer service team also needed multiple goes to tell me when check-in opened: first they said three hours, then two; arriving at two hours and fifteen minutes, the check-in was already open.
In addition, "we understand Fast Track isn't available," British Airways' Twitter team told me in a direct message, yet the implication that there is no fast track is not correct: there is indeed a fast track, and a very useful one in a hot terminal during the summer holiday rush, but a Lyon Airport staffer told me that British Airways chooses not to pay for it. I found BA's statement misleading at best.
British Airways' contracted outstation staff — the company Aviapartner — continued to lower themselves in my already bottom-of-the-bucket estimation by failing to enter departure delays on the FIDS screens, and not communicating with the contract lounge BA uses to let customers know. BA's contract lounge also ran out of food, with staff telling me that deliveries were late.
Priority baggage also failed to work at either end of the airport experience. Numerous British Airways aficionados and employees have insisted to me on Twitter over the years that priority baggage is not a feature of the Club Europe offering, yet BA continues to tag bags with the orange priority stickers both inbound to and outbound from Heathrow.
Given the fast track situation, as well as other recent declines in the passenger experience, BA is clearly not afraid to withdraw features of the business class offering, so here again it overpromises and underdelivers.
In the waning days of the previous BA catering — now changed — let's just say that the focus was probably on the future rather than the current offering. Hopefully the recent upgrades will mean the crew are less obviously embarrassed to present the catering product as a business class meal.
The only highlight of the trip wasn't even provided by British Airways: it was the Cathay Pacific lounge at Heathrow's terminal 3 on my way home, where a quiet atmosphere, airy surroundings and delicious noodle bar provided the first real business class feeling of the whole trip.
So, someone asked me on Twitter, why do I continue to fly British Airways? Indeed, I spent quite a lot of last year shuttling between the UK and Lyon while in the process of moving to France and flying via Heathrow for work, and wasn't impressed by British Airways' onboard product at any point. Surely, the logic goes, other options are available that I might prefer, especially since I found compelling value in the premium fares on European low-cost carriers Eurowings and Vueling in the past year.
Well, not really, and it's all down to British Airways' monopolistic dominance at Heathrow.
Neither Air France nor any challenger French airline operate London flights from France's second largest urban area, with only British Airways (2-3 daily flights to Heathrow), easyJet (1-3 daily flights to Gatwick and one to Luton), and Flybe (0-1 daily flight to Southend) flying the route.
On many days, flights on easyJet are timed either so early to necessitate a 4am departure or 1am arrival home, which means either splashing out on an airport hotel or ending up exhausted when reaching a destination just across the channel. With luggage, Luton and Gatwick (let alone Southend) are logistically and economically out of the question when travelling west from London, as I usually am and was in this case to the Farnborough Air Show.
Then why do I keep spending extra miles to fly in business class? The fact of the matter is that neither BA nor its competitor airlines offer a bundle with cabin and hold luggage that meet my needs. Requiring two suitcases plus two pieces of hand luggage including seven days of professional wear, tripods, cameras, audio recording equipment, laptop, and so on, including a fair number of items with lithium batteries that aren't permitted in hold luggage, that would add up to over 260GBP (around US$350) for a return flight on easyJet. Believe me, I've done the maths.
As a result, spending British Airways' frequent flyer points — which the airline offers as part of its package to induce loyalty — is the best solution, especially given BA's monopolistic pricing on the route.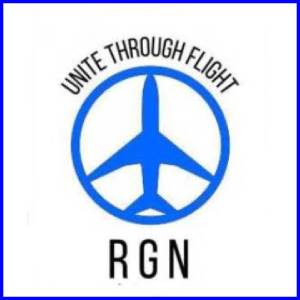 One might have assumed that achieving a frequent flyer redemption would generate good feeling towards the airline. Yet my loyalty to BA is not improved as the result of cashing in my points for a "free" flight: British Airways' poor passenger experience means that I came off with a worse opinion of the airline than when I started, and would be absolutely delighted to try any other airline, in a "well, it can't get any worse" sort of perspective.
But that's why I end up on British Airways: there's simply no other option. With a monopolistic position as the sole hub operator at Heathrow after it was permitted to purchase its only real domestic competition, BMI, and being in partnership with Flybe, the opportunity for competitors to open up new routes is negligible, particularly given the price of Heathrow slots.
With the decades-long on-again, off-again promises of Heathrow expansion, it seems that the only hope for improved passenger experience within Europe is to see competition at Heathrow — which will require major regulatory intervention to ensure short-haul slots are made available.
Related Articles: