Fans of foul-mouthed, superhero hilarity are in for a treat this month as Deadpool 2 makes its IFE debut on carriers far and wide. And though I can't guarantee that every raunchy sight gag and pitch-perfect penis joke will make it from the theater to your seatback IFE screen without a little judicious editing for content, even the PG version of this truly inspired sequel should leave you rolling in the aisle. Seriously, even the James Bond-like opening credits are funny, so, pay attention.
For those unfamiliar with the franchise, Deadpool aka Wade Wilson is a hideously deformed mercenary (hence the mask) gifted with a recessive mutant gene that, once activated, gave him the ability to regenerate body parts and/or heal himself at will. So, basically, Deadpool can't die and the fact that he also can't resist cracking wise about everything from Yentl and Céline Dion to the box office returns for Mel Gibson's The Passion of the Christ makes the casting of the equally irreverent Ryan Reynolds (Woman in Gold, The Voices) probably the savviest bit of superhero casting since Christopher Reeve first slapped on an S. Simply put, Reynolds was born to play this character and if you liked the first movie, then you are in for an even bigger, raunchier, harder-R-rated treat this time around.
Deadpool 2 opens with Wade returning home from a killing spree – set to Dolly Parton's iconic "9-to-5" – to find his live-in girlfriend, Vanessa (played by Gotham's Morena Baccarin) finally amenable to the idea of starting a family. But when tragedy strikes, Wade is forced to rethink his mission in life. Is he a hero or just another soulless, vengeful prick out for blood? Or maybe, as Wade jokes more than once, he's a little bit of both. Either way, when Wade crosses paths with a troubled young mutant known as Firefist (played by Hunt for the Wilderpeople's Julian Dennison in a star-making turn), his new mission becomes clear, and with the help of friends old and new, Wade gets down to business in high-flying Deadpool style.
Directed by budding action movie auteur David Leitch (John Wick, Atomic Blonde) from a script by Reynolds and Zombieland's Rhett Reese and Paul Wernick, Deadpool 2 features killer supporting turns from the first film's Karan Soni (Rough Night, Ghostbusters), T.J. Miller (Ready Player One, The Emoji Movie), and the incomparable Leslie Uggams as Deadpool's mentor, Blind Al. But it's Deadpool 2's new recruits that really liven things up.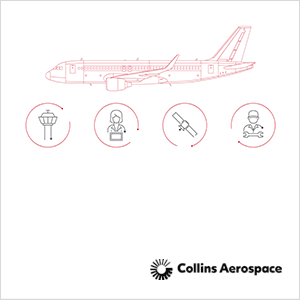 Shedding Thanos' suit of CGI armor from Avengers: Infinity War, Josh Brolin (Inherent Vice, Milk) tackles his second Marvel Cinematic Universe (MCU) villain of the year as the mysterious time-traveler, Cable. And recent Emmy nominee Zazie Beetz (Atlanta, Geostorm) more than holds her own as Deadpool's new sidekick, Domino, whose super power, luck, makes for some of the most inventive action set pieces in the MCU. There is a playfully gruesome sequence with Domino kicking ass at an orphanage that has to be seen to be believed. Perfectly timed, spectacularly staged, and funny as hell, the scene doesn't just prove that female superheroes are here to stay, but it makes me wonder why Domino doesn't have a spinoff franchise of her own yet. To steal a line from Alicia Keys "this girl is on fire." Give the woman her own movie already!
Oh, and though I'm sure die-hard MCU fans already know to do this, make sure and stick around through the end credits for some of the funniest bits in the film and a laugh-out-loud hat tip to Reynold's ill-fated run as Green Lantern. Good stuff!
Now playing on select Thai Airways, Virgin Atlantic, United, American Airlines, Emirates and Singapore Airlines flights worldwide, Deadpool 2 is also available via streaming at Amazon Video, iTunes, and Google Play.