Air New Zealand is upgrading the lounge it offers to passengers travelling on regional flights from its main hub in Aotearoa's largest city, Auckland, focusing on extending the positives of premium passenger experience before flights that are usually under an hour.
I first popped into the airline's current regional lounge three years ago, and was seriously impressed: this is exactly the kind of concept that airlines wanting to offer serious regional products of choice should be offering. A quick break to refuel via a barista, recharge your devices, and have a quick second away from the hubbub of a busy day is a compelling benefit for many passengers.
The upgrades — a new facility three times larger to cater for 265 passengers at a time, upstairs and with tarmac views — seem principally about differentiating the Air New Zealand regional experience from that of its main domestic rival on the lucrative turboprop routes, Jetstar, naturally nicknamed Propstar by local wags.
Air New Zealand has to attract not only connecting premium class passengers and frequent flyers, but also members of its Koru programme offering lounge access, an additional bag, extra-legroom seats and other benefits. Koru has a NZ$255 joining fee and NZ$629 annual membership, which together converts to about US$500. (The airline has to pay for that domestic NZ$60m lounge expansion plan somehow…)
With most passengers likely to spend more time at the airport than in the air on regional routes — especially given the extra time many leave to reach Auckland's airport, unconnected to a rail network and subject to the city's renowned traffic snarls — it's a lot easier to differentiate regional PaxEx on the ground than it is in the air, where the only difference on a 2-2 turboprop for 45 minutes is really around what colour the seats are.
But the key to the regional lounge concept, and one that extends much more widely than Auckland, New Zealand or even the growing bellwether Asia-Pacific region, is offering that "ahh" moment: the feeling of pausing for a second, taking a deep breath, smelling a fresh cup of coffee, and having a little bit of time to relax.
The "ahh" moment isn't just important for first or business class travellers, of course, and can be designed into the passenger experience by airports, airlines and pay-to-enter lounge operators. Whether it's a thoughtful recombobulation area after security, a cute book swap, a signature drink served even in economy, or even a free cup of tea, it doesn't have to be expensive to give passengers a pause to relax.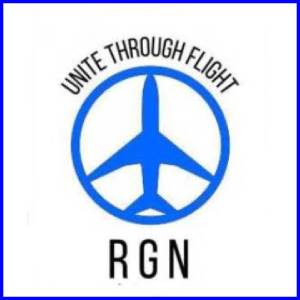 The rise in the number of ancillary revenue streams for all the actors in the theatre of passenger experience, responding to a significant market of passengers wanting more than just the very basic fare, shows that the appetite is there throughout the plane.
But a key part of the first, business and premium economy class travel offer is — whether for harried corporate travellers or the growing market of premium leisure travellers — that "ahh" moment.
From Air New Zealand's perspective, of course, it's a little trickier to provide: with no security screening on domestic turboprop flights, no liquid restrictions on domestic jets, and security staff that are friendlier and more helpful than the international norm, the overall PaxEx is more pleasant, so the "ahh" needs to be proportionally more impressive.
That's the case elsewhere too: for example, flying in Japan is so overwhelmingly pleasant compared with most other markets, so there's upward pressure on the "ahh" moment of relaxation.
I'm left with two takeaways from that: firstly, that it's impressive airlines in those kind of markets manage to do it; and secondly that it's even more disappointing when airlines with a much lower bar don't even try.
Related Articles: