This week, United Airlines' president Scott Kirby mooted the idea of flatbed products on its Boeing 737 MAX 10. That would be a smart move if United does it right, but the airline has not covered itself in glory with product rollouts recently, especially in the premium space. Yet it's fascinating to see what the options are as the next generation of re-engined narrowbodies make space for innovative airlines. Let's take a look at what United has to work with, starting with the aircraft.
Boeing's advertised 737 MAX 10 range is 3300nm, which is more than adequate for a US transcontinental flight. The question whether the relatively underpowered MAX 10 can carry an adequate load at shorter runway lengths on key expansion-constrained short runways like Washington National, however, is trickier.
The 737 MAX 10 is 3.5 metres (or eleven and a half feet) shorter than the 757-200. That's about four and a half rows of 30" pitched economy seats, which is hardly a demand dealbreaker given the advantageous seat-mile costs of the MAX, especially since this sort of service focuses on frequency rather than volume. (If United needs volume, it can run a Dreamliner between its hubs.)
I'm on the fence as to whether it would be smart for United to use the Polaris branding for a notional transcontinental premium flatbed product: let's call it "Polaris p.s." for ease of reference.
Offering Polaris p.s. would allow the airline to offer three cabins, like American Airlines does, on these most lucrative of routes. Polaris p.s. could sit at the very front with a price premium over regular domestic first, United First recliners in the middle at the usual domestic first pricing, and Economy Plus and Economy down back.
An additional benefit would be the ability to use the MAX 10's range and low costs for shorter longhaul missions, like Ireland or smaller UK airports from Newark, or Latin American markets from LAX and Houston, offering both Polaris sold as business and the new Premium Plus longhaul cabin sold as premium economy.
On the ground, United could also offer access to its Polaris lounges to those in Polaris p.s., once they're all built.
Polaris as we know it now would only be an option if United's seatmaker Zodiac Aerospace were able to fit its customised Optima seat into the 737 cross-section, though. One of the disadvantages of choosing Boeing's 737 family over Airbus' A320 is the sixteen-centimetre (6.3 inches) narrower fuselage, and that could preclude the hybrid staggered-angled seat of the Polaris type.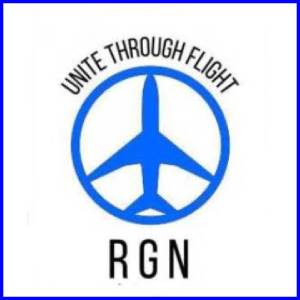 Of course, United could choose a separate seatmaker for Polaris p.s. if it wanted to, and this might well make good strategic financial and operational sense. Putting all one's flatbed seats in one manufacturer's potentially (and in this case demonstratedly) problematic basket when one is a large enough airline to operate two similar if not identical products is not a smart business decision, especially when a large proportion of the widebody fleet is yet to be refurbished.
Whatever it chooses, United is both treading a well-worn path by American and JetBlue's narrowbody A321 operations, and benefitting from flexibility advantages from the MAX 10.
American, on its A321 transcontinental variant (less than a metre longer than the MAX 10) offers ten Zodiac Cirrus outward-facing herringbone seats between doors 1 and 2, twenty Rockwell Collins Diamond fully flat seats between doors 2 and 3, and then six rows of Main Cabin Extra before six rows of regular old Main Cabin.
United wouldn't need to stick to the same proportions with the MAX 10, not least because of the door configuration. (To be fair to Airbus, American wouldn't either with the Airbus Cabin Flex door variant.) The MAX 10 renders from Boeing show a forward door, two overwing exits, and a medium sized door between the wing and the rear doors.
The overwing doors could provide either United First or Economy Plus legroom, optimising space, while the mid-rear door could either be one of the middle rows of Economy Plus or the last one before regular economy.
It's all an interesting thought experiment unless United is feeling confident enough to make bold decisions. It would be vote of confidence in the MAX 10, which Boeing will certainly appreciate — but the flip side of that coin is that if United can't make it work, questions will loom as to what kind of airlines might be able to.
Related Articles: