Global Eagle Entertainment Inc. announced today that it has signed new inflight games licensing agreements with branded entertainment leader Hasbro and beloved Japanese brand Sanrio. These relationships will continue Global Eagle's leadership in providing passengers and travelers with excellent entertainment options.
Global Eagle's new agreement with Hasbro will extend for several more years a relationship that began in 2004, and will feature the production of new timeless board games including Monopoly, Trivial Pursuit, Boggle and Scrabble, as well as childhood classics Battleship and Guess Who?. The agreement spans aviation, maritime and land markets for Global Eagle around the world. Inflight game development is underway with plans to debut new inflight games throughout 2019 and 2020.
"Monopoly has been localized in many, many languages and passengers and travelers will enjoy this addition to our expanded games catalog," said Per Norén, Global Eagle Executive VP and Chief Commercial Officer.
Global Eagle also has signed a new agreement with Sanrio for multiple inflight games across all world markets. Global Eagle will create multiple games with five Sanrio brands: Hello Kitty, Hello Sanrio, Gudetama, Aggretsuko and Sanrio Characters. Hello Kitty, a hugely successful and recognizable global brand, has been popular for more than 40 years.
"We are proud to bring Hello Kitty and many other Sanrio brands to the skies," Norén said. "We have a long history of working closely with game-makers to ensure the final product translates to the seatback arena in look, feel and enjoyment."
As the industry leader of inflight games with an in-house studio and top-tier branded titles, Global Eagle offers a catalog of more than 200 active games in multiple languages on board global air carriers.
About Global Eagle
Global Eagle is a leading provider of satellite-based broadband connectivity, television and entertainment services, content and data analytics to aviation, maritime, enterprise and government markets. Global Eagle offers a fully integrated portfolio of rich media content and high-speed connectivity solutions for airlines, private jets, cruise lines, commercial ships, super-yachts, ferries, enterprise, government and military installations worldwide with proprietary performance-enhancing technologies and exclusive access to premium media. With 1,500 employees on six continents and leading global satellite and ground networks, the company delivers exceptional service and concierge support to its customers. Find out more at globaleagle.com.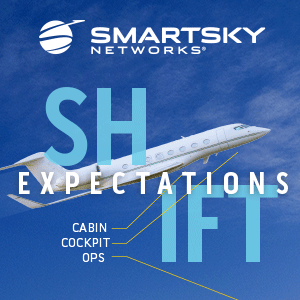 About Hasbro
Hasbro (NASDAQ: HAS) is a global play and entertainment company committed to Creating the World's Best Play Experiences. From toys and games to television, movies, digital gaming and consumer products, Hasbro offers a variety of ways for audiences to experience its iconic brands, including NERF, MY LITTLE PONY, TRANSFORMERS, PLAY-DOH, MONOPOLY, BABY ALIVE and MAGIC: THE GATHERING, as well as premier partner brands. Through its entertainment labels, Allspark Pictures and Allspark Animation, the Company is building its brands globally through great storytelling and content on all screens. Hasbro is committed to making the world a better place for children and their families through corporate social responsibility and philanthropy. Hasbro ranked No. 1 on the 2017 100 Best Corporate Citizens list by CR Magazine, and has been named one of the World's Most Ethical Companies® by Ethisphere Institute for the past seven years. Learn more at www.hasbro.com, and follow us on Twitter (@Hasbro & @HasbroNews) and Instagram (@Hasbro).
About Sanrio
Sanrio is the global lifestyle brand best known for pop icon Hello Kitty®, who recently celebrated her 40th Anniversary. Home to many endearing characters including Chococat® My Melody®, Badtz-Maru® and Keroppi®, Sanrio was founded on the 'small gift, big smile®' philosophy – that a small gift can bring happiness and friendship to people of all ages. Since 1960, this philosophy has served as the inspiration for the broad spectrum of unique products and experiences. Today, more than 50,000 Hello Kitty-branded items are available in over 130 countries and upwards of 15,000 U.S. retail locations including department, specialty, national chain stores and over 35 Sanrio boutiques. For more information please visit www.sanrio.com and www.facebook.com/hellokitty.
Featured image credited to istock.com/JakeOlimb