If you thought daring, genre-bending Iranian filmmaking peaked with Ana Lily Amirpour's vampire spaghetti western, A Girl Walks Home Alone at Night or Asghar Farhadi's Oscar-winning The Salesman, think again. Iranian-born Danish writer-director Milad Alami's The Charmer reinvents the classic, stranger-in-a-strange-land immigrant tale as a sexy, slow-burn erotic thriller with a heartbreaking twist.
Co-written by Alami and Danish screenwriter Ingeborg Topsøe, Charmer's title, like many of the events taking place in the film itself, grossly oversimplifies the depth and complexity of this hugely compelling drama. For while the lead character, Esmail, played by handsome newcomer Ardalan Esmaili, is indeed charming, the soulful sadness in his eyes belies far darker truths.
Opening with an unseen couple making love in the dark, Alami and company throw viewers for the first of many loops by having the woman then matter-of-factly leap to her death from the window of her high-rise Copenhagen apartment while her lover showers, unknowingly, in the bathroom nearby.
The film then introduces us to Esmail as he is dumped by the latest in a long series of Danish girlfriends. Undaunted, Esmail showers, throws on his tailored, Richard-Gere-in-American-Gigolo blue suit and hits the wine bars. The clock ticking on his immigration status, Esmail is looking for sex, marriage, and a green card, not necessarily in that order. And then, after another series of doomed hookups with women who are either already married or only interested in sex, Esmail meets his match in the form of the Iranian-born Danish citizen Sarah – played by the bewitching beautiful dance/electronica artist, Soho Rezanejad, in her screen debut.
Calling Esmail out on his green card marriage scam from their first playful, Farsi-language encounter at the wine bar, Sarah is nonetheless charmed by him and the two embark on a coolly sensual game of cat and mouse. Slowly ingratiating himself into the tight-knit Iranian expat community Sarah and her widowed mother Leila (played by veteran Iranian actress-filmmaker Susan Taslimi) have lorded over for years, Esmail finally feels safe and at home in Denmark, but even a charmer like Esmail can't outrun the demons from his past.
Channeling the inherent unease and disquieting paranoia of the illegal immigrant experience into a dark, seductive thriller, Charmer is also dripping in style thanks to Topsøe and Alami's exquisitely precise script and the dazzling work of award-winning cinematographer, Sophia Olsson (Sami Blood, At Home in the World).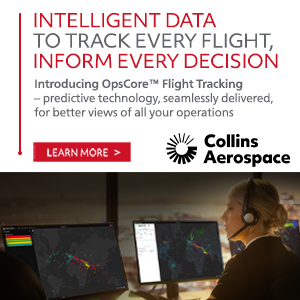 Capturing every nuance in Esmail's world – from the warm, golden tones of the wine bar and Leila's lavishly-appointed dinner parties to the dull browns and greys of the cramped apartment where Esmail lives in constant fear of being found out – in carefully calibrated, culturally specific detail, Olsson's haunting work behind the camera adds to Charmer's mystery considerably. And though astute viewers might guess where the film is headed by the third act – I had no clue, even until the final scene – Charmer's quietly devastating climax could not be more timely or heartbreakingly realistic.
Tackling such challenging, real-world issues as assimilation and the loss of cultural identity, the generational toll even legal immigration exacts on families that leave and those they leave behind, and the dramatic lengths to which some illegal immigrants will go to forge new lives in new lands, Charmer works on many levels. But what is perhaps most striking about this film is how beautifully Alami and company personalize the illegal immigrant experience in Denmark, and, by extension, Europe as a whole, through the character of Esmail. Flawed, mysterious, sexy, conflicted, and most of all, profoundly human, even if you totally hate him, you won't soon forget this charmer.
Making waves at film festivals around the globe since taking home the prestigious Fedeora Award at 2017's San Sebastián International Film Festival, The Charmer is playing exclusively throughout the month of August on select Qantas Airways flights worldwide.