Premium leisure travel is an increasingly valuable yet demanding segment for airlines, and delving into ANA's fabulously liveried and generously provisioned forthcoming Airbus A380 configuration reveals numerous choices and additions to the range of options airlines have for the market.
First off, it's important to remember that this is almost entirely a Japanese-market service. Honolulu remains a highly popular leisure destination from Japan, as demonstrated by the fact that ANA thinks it can fill over five hundred seats on a regular basis.
Eight first class seats plus a large galley-bar take up the front section upstairs, with first class lavatories (which don't seem to include showers) in the "forehead" space of the A380.
56 business class seats stretch between the next set of doors, with 73 premium economy seats at the the back of the upper deck, though ANA is seemingly not using the A380 Cabin Flex doors 3 deactivation option. Downstairs there are just 383 seats, of which 70 are the ANA COUCHii-branded convertible sofas on both centre and side sections of the cabin; Emirates, by contrast, has up to 427 economy seats on the main deck.
Going product-by-product, I find it fascinating that ANA is débuting an entirely new first class product for the A380, although its existing 777-300ER first class product is obviously installed on (and may require) a fuselage much wider than the superjumbo's upper deck.
Unlike the airline's other products, this leisure-focussed first class suite actually has movable doors, which is a notable choice. The cabin is sombre, though, with an all-grey feel livened up only by a starry night sky on the forward bulkhead, although I like the texturised suite wall covering.
While still offering a staggered business class layout featuring fully flat beds with direct aisle access under its "ANA Business Staggered" brand, the airline is switching up the configuration, offering honeymoon-style adjacent seating where the middle seats in the centre section are next to each other. There doesn't seem to be a double bed option, however, with a slide-up privacy screen that would seem to nix that chance.
The large number of premium economy seats is remarkable too: nearly four times as many as the airline's other premium economy-equipped aircraft. While the 38" pitch is standard, the 2-3-2 layout on the upper deck is the best premium economy option in the sky, and I think I even spot a sidewall stowage bin to add points.
In economy ANA will offer its best product across the fleet: 34" of pitch in the A380's world-leading 3-4-3 wider seats. The "ANA COUCHii" Skycouch-style seating, however, offers 32" but with the swing-up legrest designed by Air New Zealand. (I imagine, but do not have confirmation, that this is the Air NZ product.) COUCHii sits at the back of the aircraft, which makes sense: this family-focussed product means that people marshalling little ones aren't rushed to exit the aircraft.
I'm struck by ANA's choice to go for Zodiac's RAVE inflight entertainment system here: that's a big change for the airline and indeed notable from a political economy point of view given that market leader Panasonic Avionics is part of a Japanese conglomerate.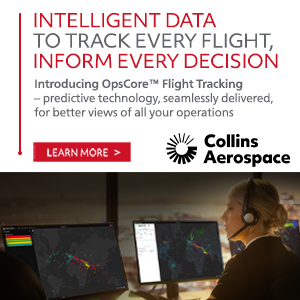 ANA says it will take Panasonic inflight connectivity, however.
"Bar counters" are planned ahead of first class, between first and business, at the back of premium economy, around doors two on the economy deck, and ahead of the COUCHii section downstairs.
ANA is also débuting a multipurpose room, "where new mothers will be able to tend to their babies and passengers will be able to change before arriving at their destination".
This concept is familiar to Japanese travellers from the country's rail network, and is a welcome use of the A380's space.
Lastly, the airline is using the buzz that the A380 generates to double down on its marketing efforts, with a new "ANA HAWAii" brand (see where ANA COUCHii came from?) — and a new lounge at Honolulu.
Related Articles: