When a small airline decides to update its fleet and purchase factory-fresh aircraft, it gets a rare opportunity to reinvent itself. The airline can choose to stay the course, improve its passenger experience, and of course lower the bar.
Air Tahiti Nui has such an opportunity as it prepares to take delivery of a small fleet of Boeing 787s, dubbed the "Tahitian Dreamliner", which represent an efficiency upgrade from its fuel-guzzling Airbus A340-300s.
The A340s were refurbished several years ago to include a more modern RAVE inflight entertainment system from Zodiac Inflight Innovations, but business class peaked at angle flat seats, which lag full-flat offerings from its competitors.
Interestingly and pleasingly, Air Tahiti Nui has pulled out all the stops when kitting out its new 787s, improving its business class offering and introducing a new premium economy cabin to bridge the gap between economy and business.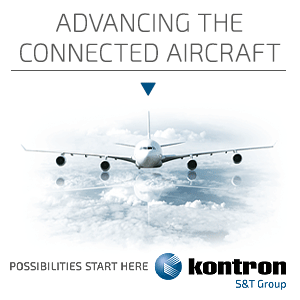 In economy, the airline has opted for Zodiac's Z300 long-range series seat, featuring 31" of pitch in the now standard 3-3-3 Boeing 787 configuration.
Each seat will be fitted with a 12" Panasonic Avionics eX3 monitor, which the airline notes is the same screen size it currently offers in business class on its A340s. While the seats may be fully featured for longhaul, they will be narrower than the current seats on the A340s.
In the new premium economy cabin, the airline once again opted for a seat from Zodiac, this time the Z535 long-range premium economy seat. As with every other operator of the 787, the 32 seats are laid out in the 2-3-2 configuration, pitched at an also (somewhat) typical 38".
Air Tahiti Nui joins the growing number of smaller airlines offering a true premium economy product. Israel's El Al recently took delivery of its first new widebody aircraft in many years, also a 787, and it too choose to begin offering a true premium economy cabin for the first time.
The business class cabin aboard Air Tahiti Nui's 787s will see the biggest leap, moving from outdated angle flat seats to fully-flat Parallel Diamond seats from Rockwell Collins' former B/E seating unit.
The airline opted against moving to a direct aisle access configuration, sticking instead with a 2-2-2 configuration. This move is not unprecedented, as other leisure-focused airlines such as Hawaiian Airlines have kept seats paired for traveling couples.
Lastly, the addition of inflight Internet is one of the more unexpected but welcome decisions made by Air Tahiti Nui. The airline has opted for Panasonic's GCS eXConnect Ku connectivity system, making it one of the smallest airlines in the world to offer connectivity.
Pricing for the connectivity service has not yet been announced.
Related Articles: