When airframers display the latest designs in their cabin concepts, all too often the realistic response is "that'll never fly". That's particularly true when discussing the signature entryways — usually at doors two — on widebody aircraft, which are graced with expansive, open ideas in manufacturer's catalogues, cabin mockups and CGI renders.
Emirates, in its most recent cabin design for its Boeing 777-200LR aircraft, has decided to spruce up the doors two area between the front business class cabin section and the two rows of business behind the aircraft's main entry doors with a "social area", with a row of low, square cabinets and glossy wooden surfaces facing rearwards on the bulkhead in front of the last two rows of business class.
It's no A380 bar, but it's a handy spot for self-service snacks, drinks and reading materials. It also offers – eagle-eyed observers will note – pull-out work surfaces that could potentially be used for either meal or drinks service. In total, though, with no overhead space or wall-mounted widescreen map view, it's remarkably understated for an airline whose design concept very much isn't.
In this case, as for many carriers, airframers' ideas of bold designs end up being a lot more practical. For most airlines, spacious, sweeping statements washed in high-concept mood lighting at doors two disappear in favour of rows of functional, conventional, metal-lined galley boxes whose only real interest is spotting older airlines' previous branding and logos popping up between the dings and beside layers of adhesive labels.
These practicalities aren't just about maximising the available space for stowage and inflight dining, however: they're about the realities of quieter cabins meaning that designing for noise is crucial.
For example, Qatar Airways took its first tranche of Airbus A350-900 aircraft equipped with Rockwell Collins Super Diamond outward-facing herringbone seats in business class that stretch for three rows aft of doors two.
When entering through those doors, as most passengers on the aircraft do, you're greeted by Airbus' signature domed welcome zone, with low curving cabinets zhoozhed up with the upmarket textured burgundy thermoplastic panelling with the same brand language Qatar uses for the doors of the Qsuite, a sign of the airline's remarkable evolving design consistency.
It's a moment of luxe that gives an in-aircraft halo product feel even for passengers in economy, and allows the airline to create a striking set of mood lighting options that makes a remarkable difference — for those passengers in the three rows behind it who can see it, at any rate.
That said, having sat in one of the behind-the-doors business class seats during boarding, there isn't a universally positive sentiment by those being funnelled past fully flat beds with direct aisle access. It's not exactly without awkwardness for those in business class either, particularly given the lack of privacy shrouding in these seats.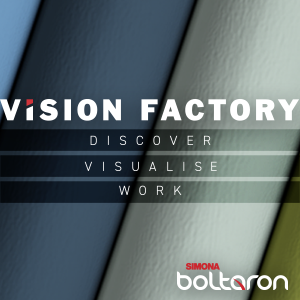 In the air, the A350's very quiet cabin leads to another very nice problem to have for business class passengers: embedded in the wood-effect doors of those low curving cabinets are standard airline latches. Combined with the echo chambers of the storage space behind the doors, and with the white noise of previous generations of aircraft engineered out of the A350, those latches make a fair amount of noise during the service round.
That's part of the reason, Qatar Airways flight attendants told me, why the airline decided not to take the signature entryway when it designed the cabin for its A350-1000 deliveries. The other, of course, is that the -1000 replaces the Super Diamond outward-facing herringbones with the airline's bespoke Qsuite.
The high privacy walls of the Qsuite and the immersive experience Qatar Airways has designed for passengers within it mean that a more eye-catching overhead area is visible to even fewer passengers, so the airline has replaced it with a much more conventional floor-to-ceiling galley area.
To keep a little bit of that premium feel, there are some geometric overhead lighting features, the aisle-side panels are touched up a little with one of the Qatar Airways brand textures, and there's a pull-down screen over the upper section. Without knowing what it replaces, it feels upmarket and ahead of the pack, but it's hard not to miss the wow factor of the previous entryway.
As airlines continue to find the balance between adventurous design and dollars-and-cents realities, there remains space in the industry to combine practicality and design to make a lasting first impression.
John Walton was a guest of Airbus at the Qatar Airways A350-1000 delivery.
Related Articles: