Although Darkest Hour managed to snag an impressive six Oscar nominations this year – including a surprise Best Picture nod – the only sure thing going into the Academy Awards last Sunday night was that Gary Oldman was finally going to be taking home a little golden dude.
To be sure, there was a last-minute surge of support for Call Me By Your Name's 22-year-old newcomer Timothée Chalamet to "pull an Adrian Brody" (who took home a surprise Best Actor prize for The Pianist in 2003 over heavy-hitters Jack Nicholson, Daniel Day-Lewis, Michael Caine, and Nicolas Cage) and steal Oldman's thunder. But at the end of the day, the prospect of giving an Oscar to the man who played Sid Vicious, Sirius Black and Batman's Commissioner Gordon proved to be just too hard to pass up.
The good news is that unlike some other recent career capping Oscar wins – like Meryl Streep's odd, wooden performance as Margaret Thatcher in The Iron Lady – Oldman totally kills it as Winston Churchill. Playing Churchill as a blustery, rumpled mess of a day-drinking statesman, Oldman breathes new life into a character we have seen too many times to count. The film itself is a bit slow in spots, but Oldman's wry, deeply human performance is worth its weight in Oscar gold.
Directed by UK helmer Joe Wright (Pride & Prejudice, Pan, Atonement) from a script by The Theory of Everything scribe Anthony McCarten, Hour covers the very rocky fist few weeks of Churchill's tenure as British Prime Minister in May of 1940.
Recruited to the position more out of political expediency than any real faith that he was the right man for the job, Churchill (Oldman) took office despite the concerns of everyone from ousted Prime Minister Neville Chamberlain (The Second Best Exotic Marigold Hotel's Ronald Pickup) to the King (Rogue One: A Star Wars Story's Ben Mendelsohn) himself during one of the darkest hours in WWII.
Belgium and Holland had just surrendered and the Germans had driven British forces in France to the edge of the sea in Dunkirk with only a channel separating Great Britain from certain defeat by Hitler's army. Urged by his war cabinet to consider surrendering to Germany, Churchill, through an a winning combination of pluck, fortitude and sheer badassery forged onward and eventually turned the tide of the war with Project Dynamo, aka The Miracle of Dunkirk.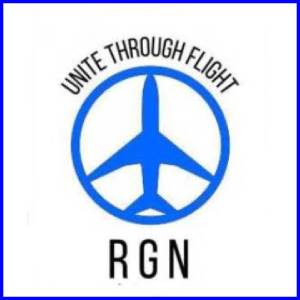 Focused more on the political intrigue behind the evacuation of Dunkirk than its grittier, fellow Best Picture nominee Dunkirk, Hour still manages to dramatize the events to full grab-your-Kleenex-effect throughout. And though Hour plays a little fast and loose with the facts – particularly during a rousingly great/super cheesy scene with Churchill soliciting the advice of everyday Londoners on a subway train – and is very slow moving, especially in its glacially-paced first half hour, the film definitely picks up steam as it goes and ends on a high note with Oldman going full-Churchill in his iconic "We shall fight on the beaches" speech.
Featuring stand-out supporting turns from Lily James (Baby Driver, Pride and Prejudice and Zombies) as a highly fictionalized version of Churchill's longtime personal secretary Elizabeth Layton and the always amazing Kristin Scott Thomas (Gosford Park, The English Patient) as Churchill's long-suffering wife, Clementine, Hour is really all about Oldman's towering performance. There might be better, more historically accurate films about Churchill out there, but you'll be hard pressed to find a more dramatic, full-bodied take on the man behind the myth. Good stuff all around!
Now playing on select Japan Airlines (JAL), Singapore Airlines, Lufthansa, and EVA Air flights worldwide, Darkest Hour is also available via streaming at Google Play and iTunes.