Expectations were high for Singapore Airlines' new seating reveal, but I must admit to doing a strong double-take when I saw the first images of the new Jamco-produced business class product for the airline's new and refit Airbus A380 aircraft. Surely, I thought, this must be some mistake, and these images of a compact fully flat bed must be the regional product that will be produced by Stelia, based on the Opal compact staggered platform.
But no: these futuristic but rather tight-looking seats are for the A380, an aircraft that currently flies some of Singapore Airlines' longest and flagship routes. Unless the A380s are to be redirected onto the regional market, this feels like a step back in terms of business class passenger experience from the spacious seats currently on the A380.
SQ has swapped the flip-over-to-sleep functionality that has proved a love-it-or-hate-it (and I love it) aspect of the current product for a recline-to-sleep option. The previous generation of seats are not universally popular, with some passengers not fans of the fact that the seatback flips forward to create a separately cushioned bed mode rather than reclining to flat. I'm happy to take the tradeoff of having to hop up to convert the seat into bed mode — or to have a crewmember do it while I go brush my teeth before going to sleep — in order to take advantage of the ability to have a bed-type foam make a more comfortable sleeping surface.
The new Jamco seats are pitched at 50 inches, some ten inches more than the current minimum of compact staggered seats like Stelia's Opal, Zodiac's Optima, and similar products. That is likely a requirement of the side-angled sleeping position, which itself seems more constricted than the previous generations of the fully flat SQ product, both in the glossy PR snaps and in the real-world photos coming out of the Singapore reveal event.
That sleeping position is billed as 78", or six feet six inches, decent in numbers but given the side-angled sleeping position, it will require some real-world flight validation to ensure that there's no fiddle to get comfortable with an awkwardly shaped footwell and head space.
Singapore Airlines' marketing collateral claims a seat width of 25 inches, but eyeballing the seat and comparing it with other products on the A380 cross-section, it would be surprising if this were at the crucial seatpan position rather than at some point on the diagonal, which Singapore Airlines has retained rather than moving towards a staggered product.
Double beds will be available for three pairs of passengers, in the bulkhead pairs of rows 11, 91 and 96. This feels like something of a trickle-down novelty for Singapore Airlines passengers, who have previously seen double bed options in first class, but it's not a field-leader here either. It's also noteworthy that the carefully angled PR images show a full double bed, while pictures from the demo seats at the reveal event show a large partition stretching for roughly the bottom half of the bed.
There's also what Singapore Airlines calls a "sun-deck position", which sounds like the Z-bed option that many airlines have used for some time now, but which previous generations of the flip-over seat, whether the original Virgin Atlantic or later Singapore Airlines concepts, haven't executed well (or, indeed, at all).
On to the positives: a sizeable eighteen-inch monitor is quite literally a big plus, as is the fact that the angled sleeping position enables the monitor to be placed closer to the passenger than on some other products. The trick will be to ensure that the video quality of onboard content matches the screen and its positioning, something that few airlines (SQ included) get right. The seat upholstery, by Poltrona Frau, is also very attractive, and the overall feel of the seat is a modern, space-age product. Underseat storage, which Singapore Airlines promises will fit a full sized cabin bag and a laptop bag or handbag, is also a welcome addition, thanks (the airline says) to "a carbon fibre composite shell structure" that "allows for better optimisation of the seat and creates more underseat storage space".
There are more seats than previously, with 78 seats stretching from behind the first class section the full length of the upper deck. Premium economy and economy will be situated on the downstairs main deck fleetwide, unlike the current situation where some aircraft have a smaller upstairs business class cabin in the aft section and some have economy.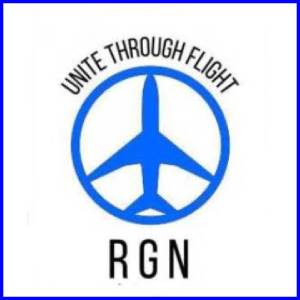 Designwise, it's unclear whether there is some kind of deal between Jamco, Stelia, Singapore Airlines and design house JPA, which worked with the airline and its seatmaker to use design language that smacks strongly of Stelia's Opal, unveiled this April at the Aircraft Interiors Expo.
Stelia executives have previously insisted to me that they have intellectual property rights over the three-dimensional shaping of the Opal product, and while the seatmaker has largely been all bark and no bite when it comes to launching legal action to protect its interests, that state of affairs may not continue indefinitely.
Jamco, for its part, has an existing relationship with Singapore Airlines, including producing the generation of seats between the infamous Koito product currently offered on SQ's A380s and these new seats. It has also shown itself willing to cooperate with other players in the industry, most notably Boeing, which rather neatly replaced the Cirrus herringbone and Aura flatbed products from embattled seatmaker Zodiac with materially similar Jamco products on its catalogue at this year's AIX.
Overall, I rather share the position of an industry insider who wished to remain anonymous, but quipped that "they needed to retake the positioning that Etihad grabbed, but got lost along the way. The sound of thunder that followed SQ launches for years is a muffled meow."
This article was updated to state clearly that the new seat reclines to the sleep position rather than flipping over.
Related Articles: