As premium economy continues to grow both in importance and in installation base, and as many carriers are looking to gain space efficiency in narrowbody business/first recliner sections, seatmakers are expanding their range of premium economy options to get to the very edges of the niche. At the same time, manufacturers are moving towards simpler family-based products with add-on features to boost the premium feel. This family approach with more common parts between the upmarket and middle-market seating products will also mean added flexibility to offer narrower — or, putting a positive spin on it, potentially even wider — seats in premium economy.
"We're seeing a lot more premium economy rising," said Airbus vice president of upgrade services Xavier Bertran, yet interestingly none of the seatmakers RGN spoke with at the recent APEX and Aircraft Interiors Americas expos were keen to talk about offering denser premium economy seating for the Airbus A380. The European OEM has been pushing nine-abreast premium economy as a densification effort for the forwardmost cabin of the superjumbo's main deck, where most carriers currently offer either first class or economy, and for which premium economy currently comes in a 2-4-2 arrangement. But some parallels can be drawn from the Boeing 767, which has particularly narrow premium economy seats when installed in a 2-2-2 layout, and from the 2-4-2 premium economy configuration on the Airbus A350.
Seatmaker Geven's Max Guerriero confirmed to RGN that its current premium economy seating products — used on Alitalia, though not in the 767 context, for example — can accommodate narrower LOPAs. ZIM's premium economy, the Lufthansa Group standard recently installed on Austrian's 767 aircraft, can clearly be used on narrower configurations.
At the other end of the scale, Acro's Series 7 premium economy seat is growing, not shrinking, in width. The company had previously intended to add side consoles to its recliners on wider configurations, but following feedback from airlines it will now be producing wider seats.
HAECO, meanwhile, notably omitted most of the the narrower configurations from a list of configurations specified to RGN by senior vice president of engineering José Pevida, which included "787/A350 on a 2-3-2, 777 on a 2-4-2, 767 on a 2-2-2, A330 on a 2-3-2, A380 on a 2-4-2" layout but not the 2-4-2 A350 or 3-3-3 A380 configurations.
Reading between the lines and based on off-record conversations, part of the reluctance to talk 3-3-3 A380 revolves around the fact that premium economy remains so standardised today — perhaps the most standardised part of the market, indeed — that passengers know what they're going to get when they buy a premium economy ticket much more than they do in any other class.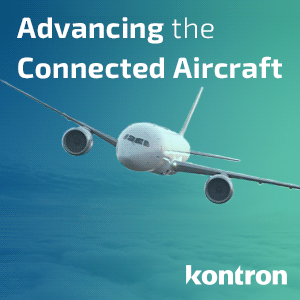 That seems likely to continue to be the case even as several seatmakers predict substantial growth in the large recliner market from long-haul low-cost carriers like Jetstar, Scoot, AirAsia X, Norwegian, Level and others. The consensus seems to be that the market for the recliners as biz-lite front cabin offerings is about the same size as for in-the-middle premium economy cabins.
One industry longtimer told RGN that "my own personal opinion, within the longhaul market, is that we will absolutely with airframe development see the rise of the point to point international, rather than the hub and spoke international."
There are very few airports that can command a full, business class, first class proposition, noted the senior executive, highlighting that they expect that level of demand is "only ever going to come from key airports like Heathrow, like New York, like LA, like Hong Kong, and everything else will probably look to therefore position a premium product as a non-flat bed, business class. You will see a kind of market segmentation, I think."
Image Gallery:
Some airlines are going upmarket in bells-and-whistle terms for premium economy, like PAL with its legrest and fold-out cocktail table. Image: Lift for Philippine Airlines
Premium economy can be many things to many airlines, like here in JAL's domestic 'Class J'. Image: John Walton
IAG's LHLCC Level offers essentially the same premium product as Iberia's premium economy. Image: Iberia
Related Articles: