Ryanair is refusing to meet with an unofficial pilots' union that was formed in the wake of its recent crew rostering fiasco, and says it "will not be bullied or intimidated" into offering union recognition to its employees.
The airline hopes the "flood" of applications from pilots affected by the collapse of some of its European rivals, who will be employed under its new and improved pay and conditions offer, will encourage existing crew members to accept the offer that is on the table – an offer which chief executive Michael O'Leary says will not be improved upon.
Thousands of passengers were left stranded by the airline's decision in September to cancel hundreds of flights as a result of a rostering meltdown that led to a shortage of available standby pilots.
Ryanair has since been at loggerheads with its pilots, some of whom have formed an unofficial union known as the European Employee Representative Council (EERC), through which they are attempting to collectively bargain an agreement across all 86 of the carrier's bases. As it stands, the airline only negotiates with its pilots through its own Employee Representative Committees (ERCs), which are individual to each base.
Larger pilots' unions such as the Air Line Pilots Association International (ALPA) and the British Airline Pilots' Association (BALPA) have thrown their weight behind unionization efforts.
ALPA said earlier this month that it would "provide financial, logistical and staff support for the recent unionization efforts by pilots at Europe's Ryanair", while BALPA says it is consulting with pilots about the possibility of industrial action against the carrier.
"The desire amongst pilots to change Ryanair for the better is real. They tell us they are fed up with the way they are treated and that's why they are saying no to big pay rises that have been offered by Ryanair management," says BALPA general secretary Brian Strutton.
"At their request, BALPA has now issued a survey to all Ryanair pilots to gauge whether they would be prepared to take industrial action to support their aims and objectives."
But Ryanair is remaining steadfast in its refusal to negotiate with unions. Speaking at the carrier's fiscal first-half results presentation today – which revealed an 11% increase in net profit and a 7% growth in revenue – Ryanair CFO Neil Sorahan said: "We've no plans to meet with competitor pilots' unions, regardless of what they're called.
"We engage with our people through our own Employee Representative Committees, which the Irish Supreme Court has ruled is the correct form of collective bargaining to deal with them, and we look forward to talking with the ERCs."
O'Leary added that the airline "will not be bullied or intimidated by competitor pilot unions", which he accuses of leading a "misinformation campaign".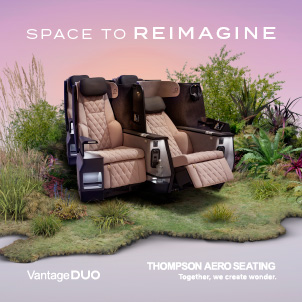 "You have to wonder about the bona fides of unions who try to persuade our pilots, 'don't vote in favour of the pay increase because there's some better deal on the table'. There isn't," he says.
The Ryanair chief expects "a majority" of bases to accept the new and improved pay offer, despite pilots at its largest base, London Stansted, and at Madrid having turned it down. Pilots who do not accept the offer that's on the table will have to remain on their current five-year deals while new recruits join the airline on higher salaries.
"We've seen a flood of applications from pilots who were made redundant out of the Monarch bankruptcy, and pilots who are facing redundancy out of the Air Berlin bankruptcy are now applying to us.
"As we've increased pay rates to more than 20% higher than Norwegian and Jet2, we're beginning to see a reversal of the outflow of pilots who left us to join Norwegian," says O'Leary.
Related Articles: