Almost exactly three years ago, a senior passenger experience executive from Delta Air Lines sat down with me at the APEX Expo and laid out the airline's plans to rebrand the recliner product in the pointy end of its narrowbody aircraft, to reset passengers' expectations in a world where international premium economy and domestic business/first seats are practically indistinguishable.
This week, Delta is doing just that, with its "Premium Select" premium economy product appearing on three short North Atlantic routes operated by domestically configured Boeing 757 aircraft, which were previously called First Class. Reykjavik, Shannon and Ponta Delgado will see the new product, including soft product corresponding to Premium Select rather than First Class, and the wider philosophy from Delta here is admirable.
It makes much more sense for a recliner product on international routes to be called one thing, and when comparing the rest of the market it makes the most sense for that thing to be "premium economy". Passenger experience consistency across the industry is to be praised.
The move also makes sense from a soft product viewpoint on leisure-heavy, short-duration routes like these, where the benefit from a premium cabin is a better snooze instead of a better meal.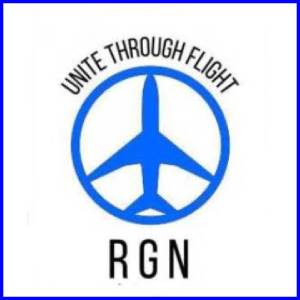 It would be fascinating to see Delta acknowledging this by offering packages with access to its Sky Club lounges on the eastbound leg to enable passengers to maximise their rest through the use of pre-flight dining.
That's the philosophical side of the changes. On the practical side, there will be implications for frequent flyers, around points earning (markedly lower in Premium Select than before) and spending (the value proposition in upgrading to premium economy rather than business). Those implications are not yet entirely clear, not least because of the way in which Delta has filed these fares.
The crux of the matter is that Delta is both filing the fares and pricing them in a way that seems askance to the premium economy product, and which seems to lack logic and execution in a number of areas.
For a start, the pricing is astronomical: for a $651 fare in the main cabin, Premium Select is an astounding $3,258, a 5x multiplier. (The generally accepted industry standard is between 1.5 and 2 times.) On the Narita flight, operated by the A350, the multiplier is 1.4.
Delta may, of course, be testing the waters on passengers' price elasticity versus experience elasticity, although these three business traveller-light routes are unlikely to give a full range of dates. It may also simply not have loaded the cheaper fare buckets yet, but after several days of bedding-in the airline should have by now managed to file what it intends.
The airline has not, however, succeeded in filing the correct pricing to aggregators like Google Flights, where a premium economy search for the new flights returns the price for Comfort+, the extra-legroom product that Delta has previously been filing (in a way that has often felt deceptive) under the W fare bucket used for premium economy.
At the end of the day, it will be fascinating to see how the rest of the industry responds, particularly as one consequence of moving these flights to domestically equipped 757s is that internationally configured aircraft are set to operate on Delta One-branded premium domestic routes. The move certainly adds weight to the argument that Delta should just go ahead and rebrand all its recliners to Premium Select rather than maintaining its domestic first class branding for non-Delta One routes.
Related Articles:
Featured image credited to Delta